You are here
2017-18 Commitment to Excellence Staff Recognition Program
Have you seen a staff member demonstrating excellence in performing their job responsibilities? Take a moment and nominate them for a 2017-18 Commitment to Excellence Award. Now in our fifth year of celebrating outstanding customer service and dedication to the Duke University School of Nursing, the Commitment to Excellence Awards are metallic commemorative coins that will be presented to staff to recognize their efforts above and beyond the call of duty.
This program celebrates our staff members who demonstrate the highest standards in their commitment to supporting our mission, vision and values. The Commitment to Excellence program is our practice of thanking those who consistently demonstrate excellence in what they do for our School community.
The award program is intended for staff whose roles are primarily administrative. To be nominated, a staff member's performance should meet one or more of the following criteria:
Consistently demonstrates excellence in the performance of their job responsibilities.
Consistently exhibits a superb and ongoing high level of service to their customers.
Consistently produces the highest quality of work product.
Performed a significant and exceptional role in the completion of a high impact project or initiative.
Any faculty or staff member may submit nominations by simply sending an email to DUSON.staffrecognition@dm.duke.edu. All nominations will be reviewed against the criteria, and, once approved, a representative from the Associate Dean, Finance and Administration's office will notify the supervisor of the employee so the commemorative coin may be presented to the recipient.
2017-18 Award Recipients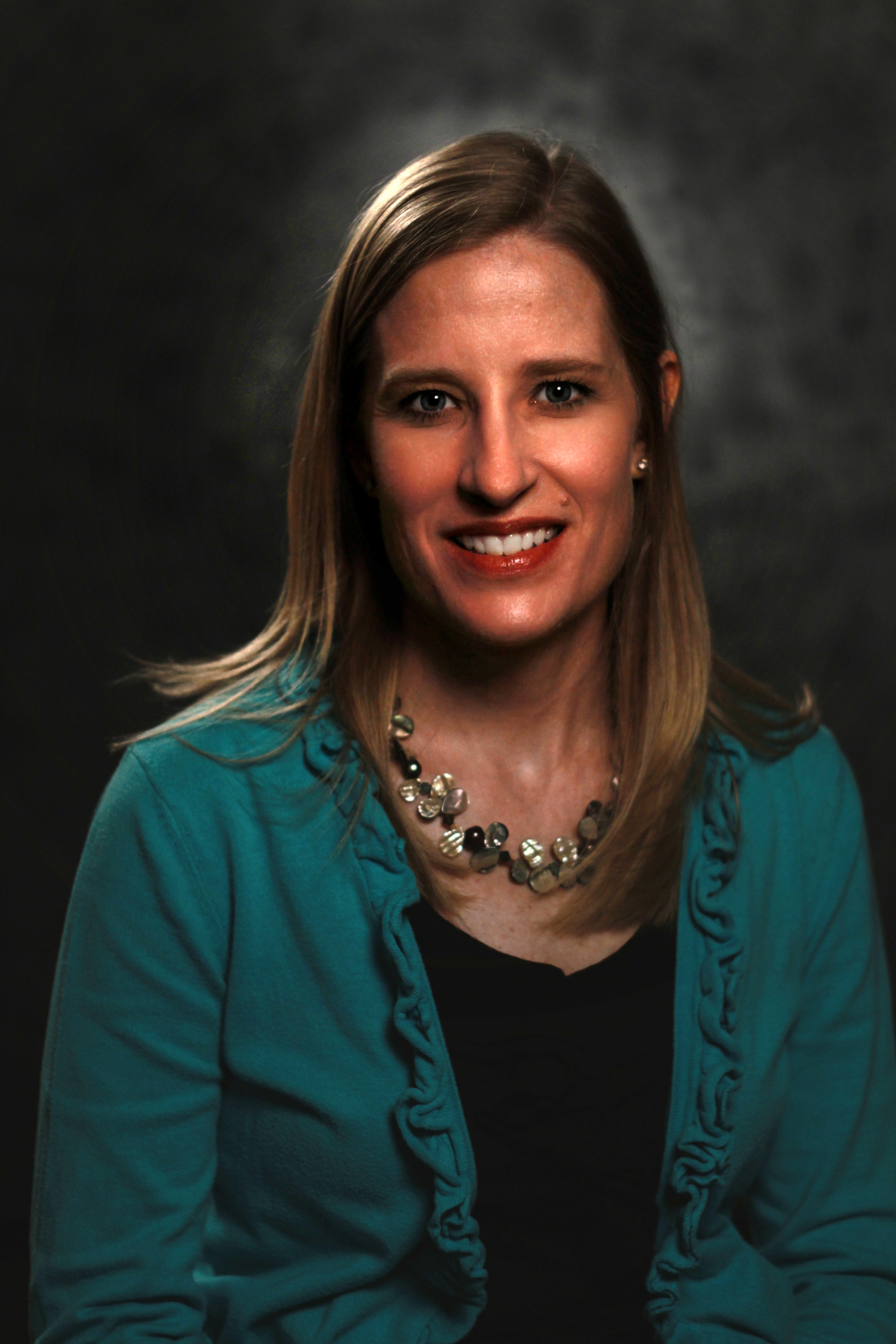 I'd like to nominate Angel Barnes for the Commitment to Excellence Award. Angel has been instrumental in an NIH-funded clinical trial. This trial uses emerging mobile technologies to collect real-time data from Duke patients with diabetes in their everyday environment. Our team has discovered how to use wearable technologies for patients with multiple chronic illness and use them as part of care delivery. Angel has been quintessential in these discoveries. She has gone above and beyond in the recruitment of participants, development of care processes, data collection, and in the collaboration with external companies. I'm proud to say that Angel has been an important part of advancing nursing science. ~ Submitted by Ryan Shaw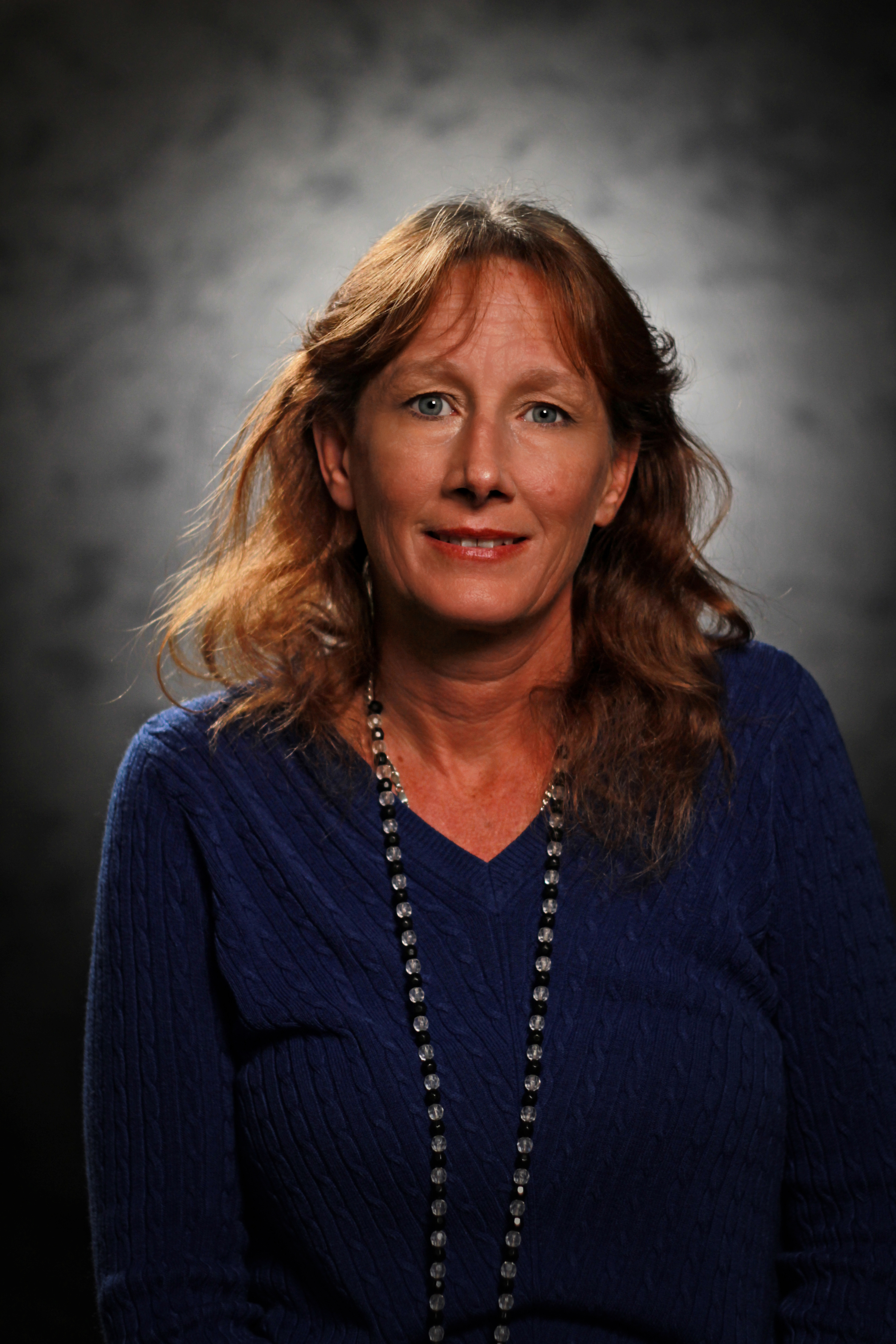 I would like to nominate Angela Goss for the Commitment to Excellence Award for her ongoing commitment to student success at DUSON. Angela stepped up to the plate to find a solution for a Sakai-related technical issue; her creative solution allowed Duke students in an online course to focus on the lesson rather than the troublesome technology! In addition to providing 1:1 customer service for our students, Angela is a team player who taught her colleague a new skill set, which not only empowers other staff with strategies to trouble-shoot technology-related issues, it will improve course-related efficiency and student learning experiences in future semesters. Thank you Angela! ~ Submitted by Valerie Sabol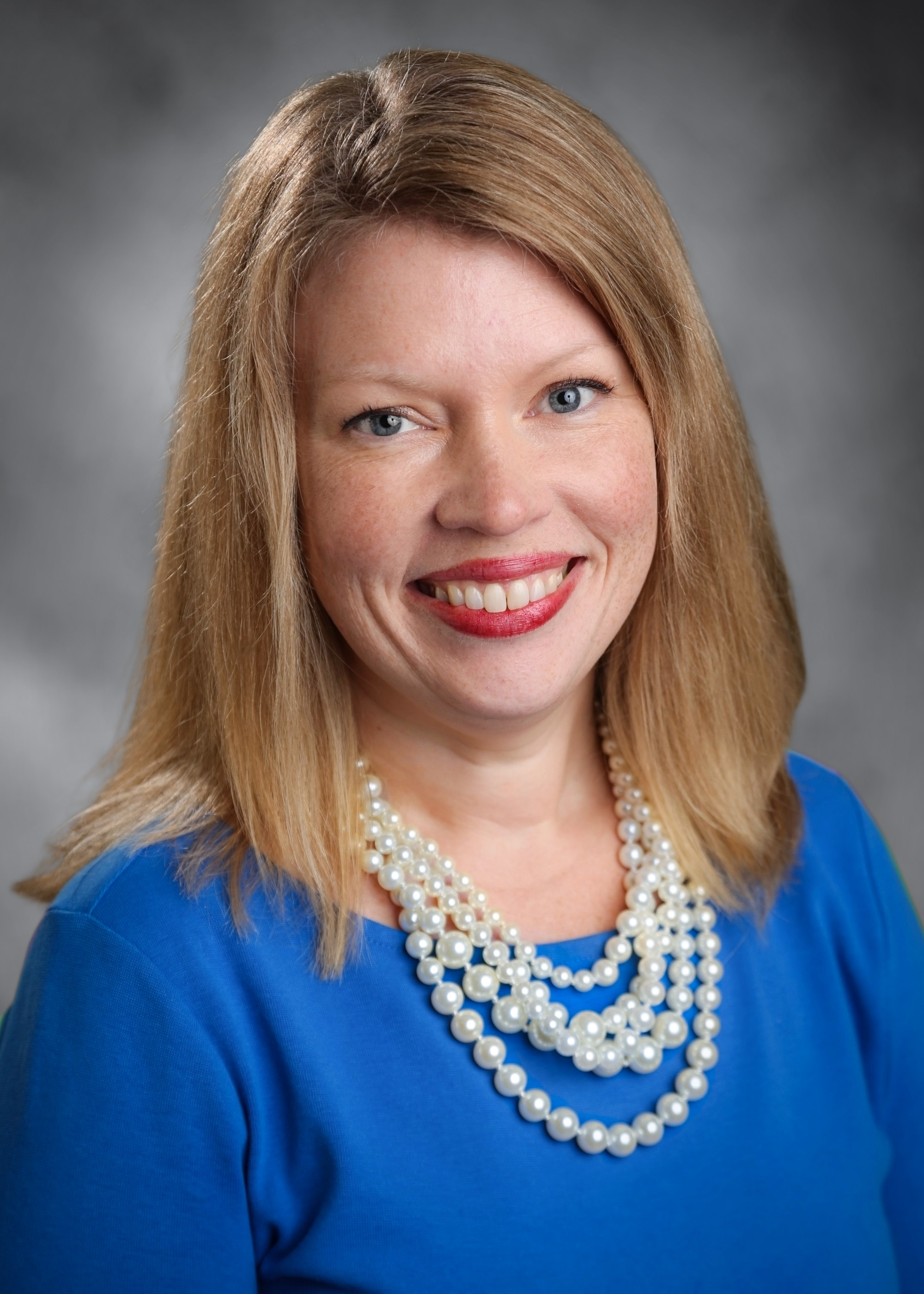 I would like to nominate Amy Baskin for a Commitment to Excellence award for her work on the 2017 Navigating National Accreditation Conference. Amy contributed her time and talents well outside of her primary area of job responsibilities to help market, develop and execute this highly successful one-of-a-kind event. She demonstrated a personal commitment to helping ensure this event not only met its primary objectives, but exceeded our most optimistic aspirations. From our initial concept for the NNA Conference, Amy contributed ideas that help us create awareness and ultimately the enrollment that generated revenue for the Business Development Office and its support of DUSON student scholarships and program enhancements. Amy worked on virtually every aspect of the project from creating the web reservation interface, to helping actively market the program to potential customers, to helping with the coordination of conference materials and assisting the conference's on site team when needed during the event. The success of this event was due to a total team effort, however Amy Baskin went well beyond her role as Assistant Director of Marketing and Communications to ensure this event achieved the results which it did. ~ Submitted by Michael Evans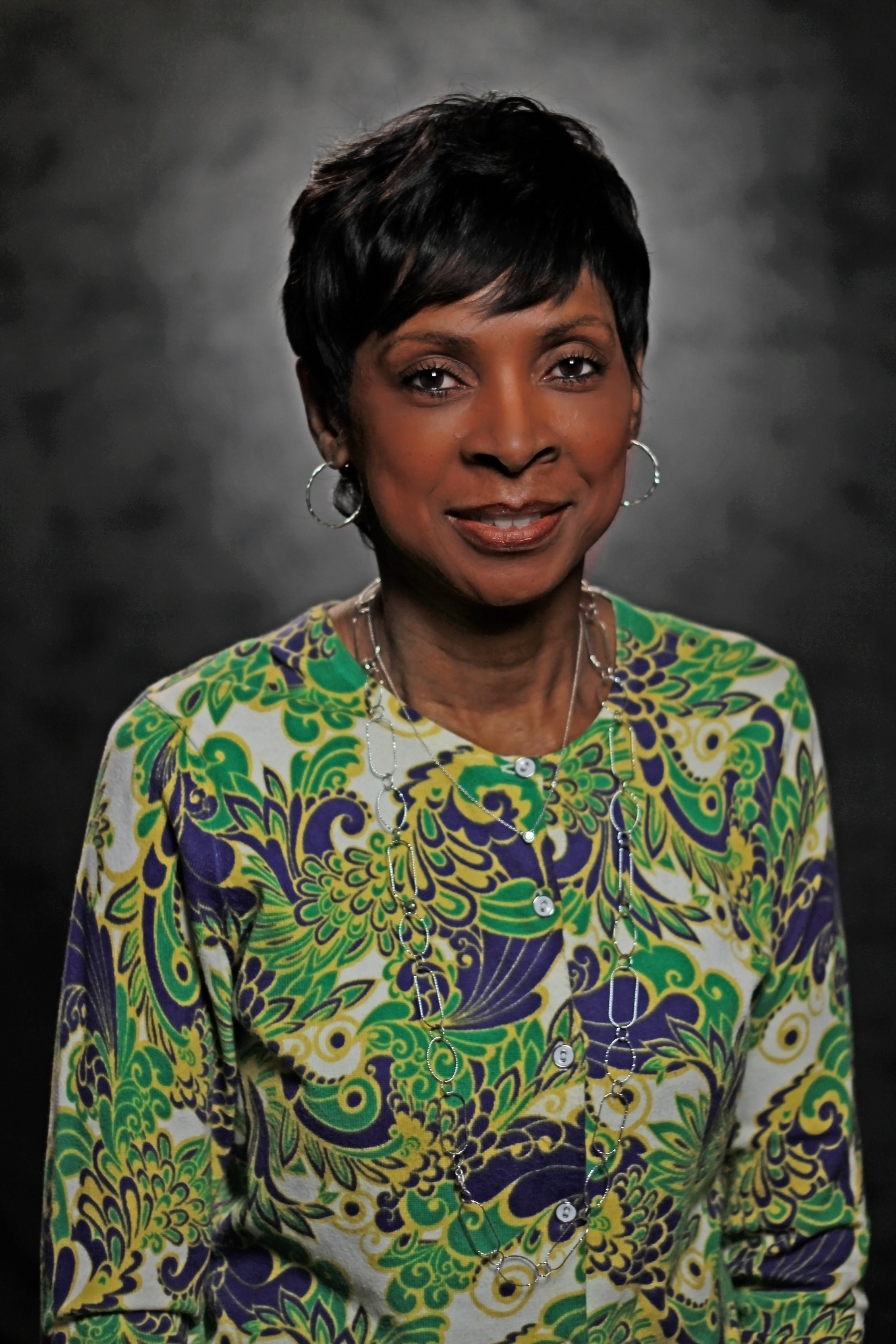 I would like to nominate Bonita Douglas for a Commitment to Excellence Staff Recognition Award. Today Bonita went above the call of duty in helping me facilitate a class for 70 ABSN students plus a panel of 11 nurses! She ordered refreshments, doing the leg work on the best match at an appropriate price and even went to Target herself to get water for the group of 80; it was too late to have the drinks delivered. She also arrived to class early to set up the rooms (1103 and 1014), obtaining and moving chairs for a panel discussion followed by a group rotation. As I was saying goodbye to the class and guests, Bonita appeared and quickly cleaned up the leftovers and entire room! I could not have pulled off this event without her! ~ Submitted by Kathleen Turner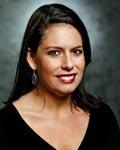 I would like to nominate Nicole Fleming. She was filling in and joined me yesterday in the resume and job interviewing class for the ABSN students. She went above and beyond in spending the whole afternoon with us! She was a wonderful addition to our discussion! Nicole was filling in for a colleague who was on vacation; this wasn't within her usual circle of responsibility. You would never know that she was a "fill in" She participated fully in the class and was attentive and interested in every detail and in being prepared. ~ Submitted by Kathleen Turner
I would like to nominate Nora Harrington for the Commitment to Excellence Award. Nora consistently goes above and beyond in working with the Office of Admissions as a Lead Admissions Officer. Nora works diligently with prospective students from first inquiry contact to the time the student is admitted to the Duke ABSN Program. She works well with faculty in understanding the needs of the program and the types of high caliber students that we are seeking at DUSON. Nora is a team player and adds to the sense of community within the building. Her pleasant demeanor makes her a colleague that I consistently enjoy working with. ~ Submitted by Margie Molloy
I would like to nominate Felicia Jenkins, Accounting Specialist in the DUSON Business Office, for a Commitment to Excellence Award. From time to time,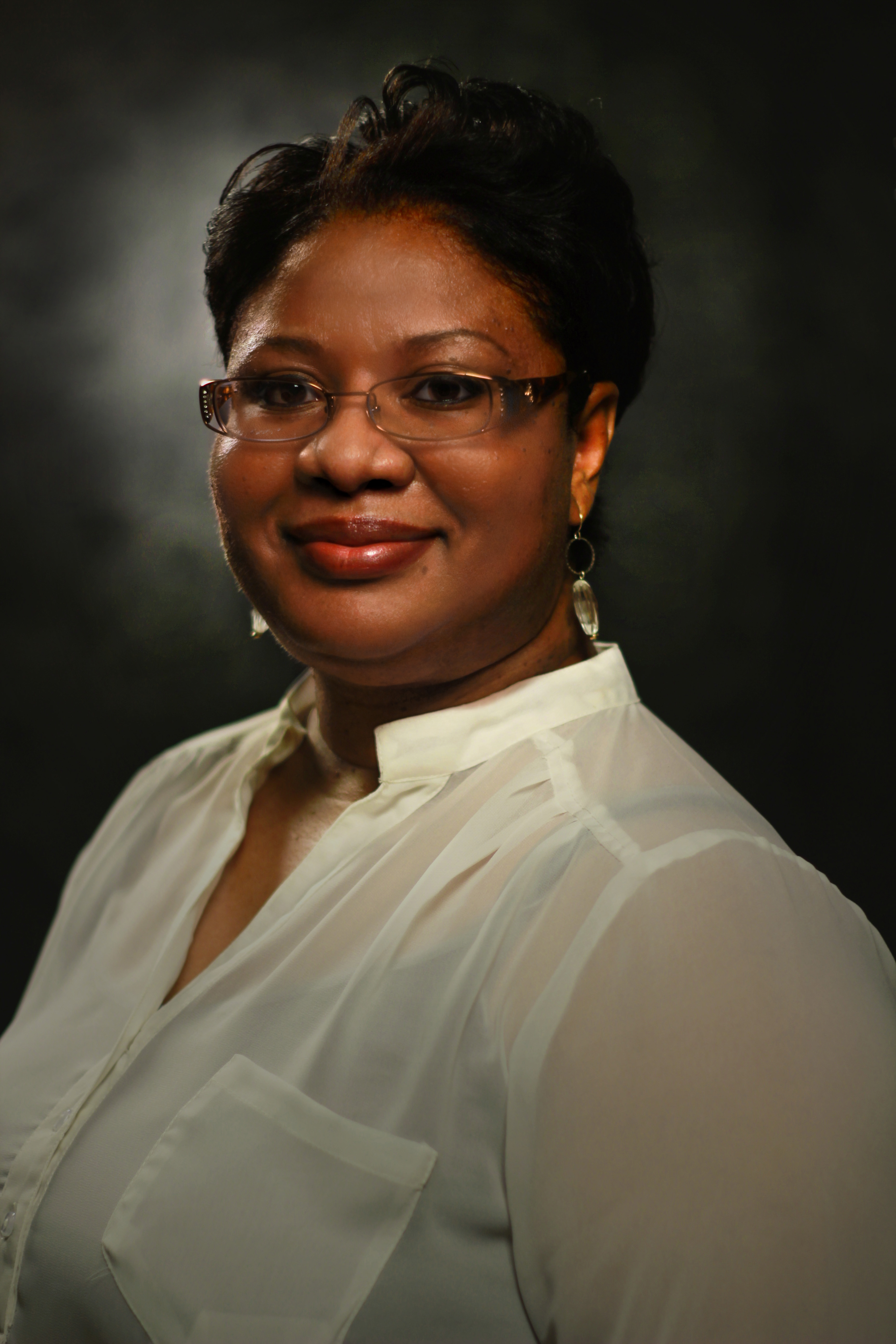 I have need to reach out to members of our business office with billing, payment and other related questions. Depending upon the issue at hand, getting a quick face-to-face, email or phone response is necessary in order to move something forward without additional delay. I have always found Felicia Jenkins to be open, receptive and hospitable to questions and willing to provide timely guidance and support. She is always incredibly warm, personable and thorough in her responses. Despite the many things that she does and the demands of her day-to-day responsibilities, she greets questions and/or other work-related needs promptly and with a caring reception, a patient demeanor, a willingness to stop and listen, and an ability for providing concrete guidance with a positive and welcoming attitude. Put quite simply, she is a pleasure to work with, an asset to DUSON's business office, and an exemplar of our School's core values of Excellence, Collaboration, Respect and Inclusiveness. Thank you for your consideration and helping to acknowledge Felicia for a job well done! ~ Submitted by Julie Cusatis
We would like to nominate Nataki Jones and Rometa Summerlin for the Commitment to Excellence Award in recognition of their outstanding service within the Office of Admissions and Student Services. Nataki and Rometa are true examples of exemplary customer service both inside and outside of the office. They both continue to go beyond their daily job duties to assist applicants, students, faculty, and staff, and even outside visitors who often enter the office needing assistance. Even with the high volume of phone calls, walk-ins and often-demanding job roles, they never cease to maintain a positive attitude with all whom they encounter. We certainly appreciate the consistent effort they put in to help answer questions, or redirect applicants and students as needed throughout the day, so Student Services and Admissions Officers can better serve the student population. Their strong work ethic, professionalism, cheerfulness and loyalty to not only the office, but also the School of Nursing is truly impressive. Behind the scene's work is never glamorous, but Nataki and Rometa keep us on track throughout the ebb and flow of the admission's process. We are very proud to have them serve as "the face" of the Office of Admissions and Student Services. ~ Submitted by Nora Harrington and Nicole Fleming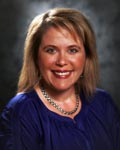 I am honored to nominate Angie Keith and Jennifer Chamberlain for the Commitment to Excellence award and coin. Although I receive many thoughtful and congratulatory messages when sharing information about our financial success, it is the work of these two hard working, professional and dedicate people over the past 14+ years to whom we owe much appreciation. Thanks, Jen and Angie, for all you do to manage DUSON's budgets and finances. ~ Submitted by David S. Bowersox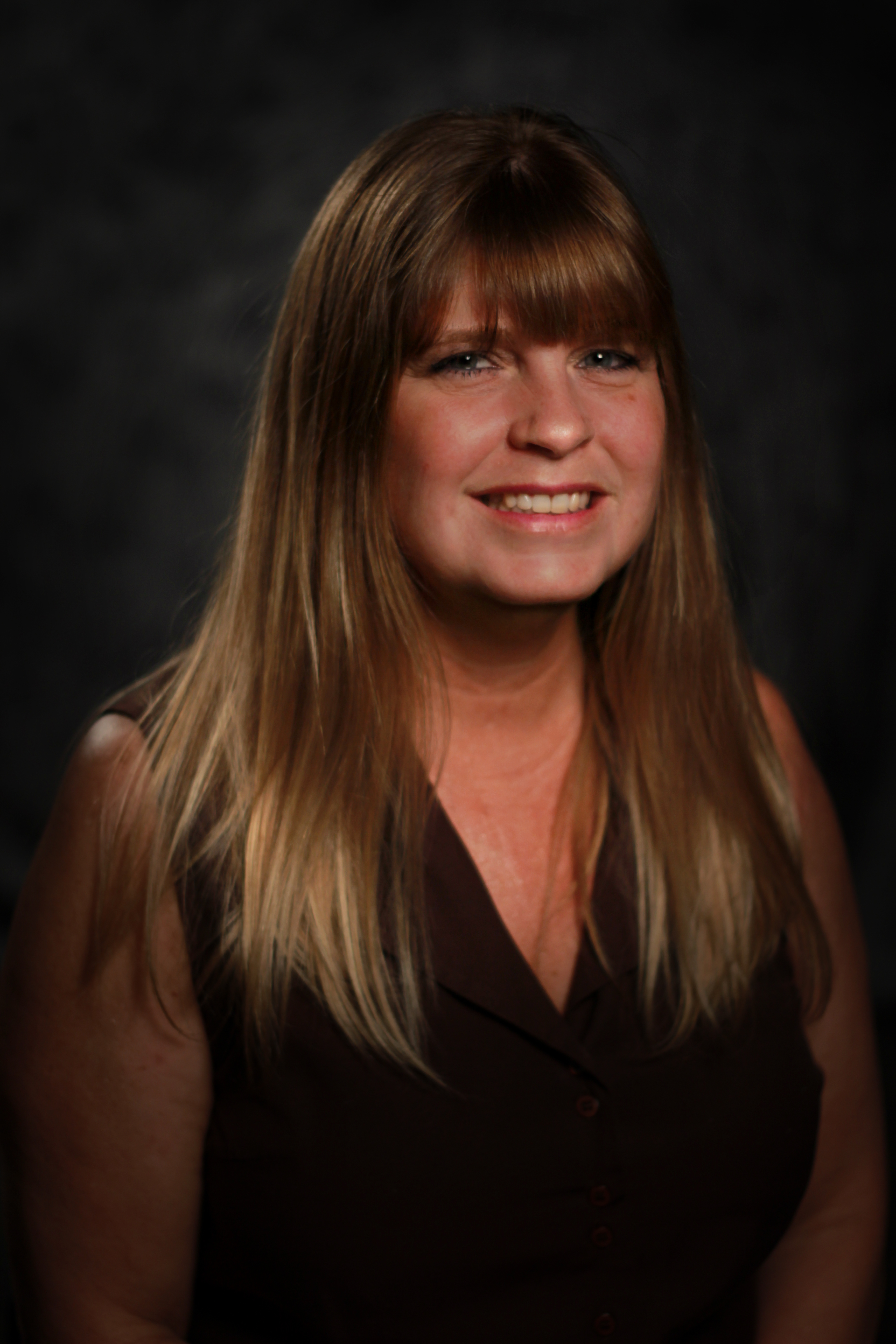 I would like to recommend Tina Leiter for the commitment to excellence award. I recently was attempting to make a room reservation for another Duke department. Historically, I was able to send a request directly to the staff in that department to book and confirm rooms. I sent my initial request in and did not receive a response. I followed up with a call a week later and was told I would need to book the room via 25Live and to watch the video to learn how to make the reservation. I needed the room the next day. Watching the video was not helpful at all. I asked Tina about 25Live. She said it was a bear to work through and so she offered to make the reservation for me. The system was not easy, but she did take some time to maneuver through it and make the request for me. She even follow-up with me the next day to let me know she never received the confirmation from them. I am appreciative of her efforts and feel she went above and beyond the call of duty. Often I witness Tina offering to help her colleagues around her. ~ Submitted by Angie Keith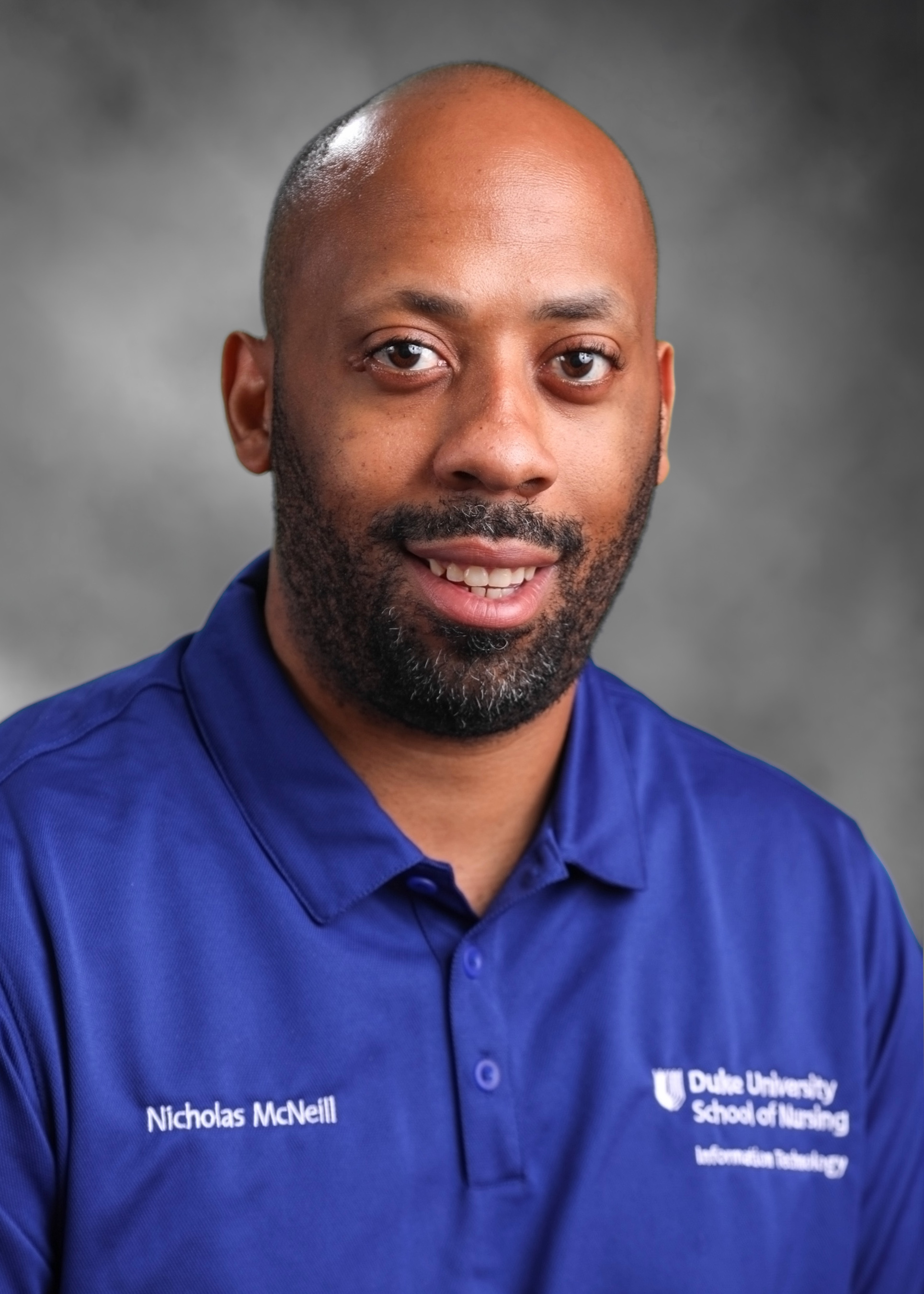 I would like to nominate Nicholas McNeill for a Commitment to Excellence award. Typically, getting a new computer is a daunting process with a lot of down time and frustration once it is up and running again because you often find some software or program or link missing from the old computer to the new computer. Nick recently changed out my computer with me having very little downtime. Also, there were no programs or missing software. I have been able to fully function without any trouble. Nick also went above and beyond by calling and checking up periodically throughout the week to make sure everything was operating as needed. I cannot tell you how much I appreciate him making sure all is going smoothly with the computer transition. He also fixed a printer problem that I have had to find a work around for over a year. Now I am able to print without having to go back into the program and do more just to get it to print. ~ Submitted by Angie Keith
I would like to nominate Michelle Mitchell, Operations Coordinator, for Staff excellence recognition. In the past year, she has been a strong representative of our Women's Health NP program expansion through professional communications with applicants, students, administration, vendors, and faculty as well as by creating accurate and complete HRSA grant reports, and handling details of on campus events and celebrations. She has done this even while responsible to two other grant programs, and I am very thankful! She deserves this award! ~ Submitted by Kathy Trotter
Members of the ePortfolio Task Group are pleased to nominate Wendy Perry for a Duke University School of Nursing Commitment to Excellence award in honor of the many
ways in which she exemplifies all criteria for this award as she provides support for our work. Although supporting the ePortfolio Task Group is not an expected part of Wendy's staff assistant role, she readily agreed to take on this responsibility when asked to do so. Without hesitation or fear, Wendy completed tutorials, sought consultation from the university, and created workbooks to "test things out." She consistently shared her work with our team, asked for feedback on the look and functionality of what she had created, made adjustments based on that feedback and on new things she continued to learn about the platform. The ePortfolio was implemented with success with the new Spring 2017 cohort of ABSN students, and it will be launched with the new cohort of PhD students in Fall 2017 and the Task Group is most grateful to Wendy Perry for the support she has provided throughout our work in this area. ~ Submitted by the ePortfolio Task Group
I would like to nominate Wendy Perry for the Commitment to Excellence Award! Wendy has been incredible to work with on the e-Portfolio task force. She has been THE point person in the school to learn the use and functionality of Pebblepad (a University-wide endeavor). She has provided guidance, leadership and direction to faculty and students in the ABSN, MSN, DNP and PhD programs through the creation of program e-Portfolio websites. When we ran into problems, Wendy proactively sought out answers to the problems and readily corrected them. She is consistently professional and pleasant to work with and frequently provides insight to our meetings about best practices. She represented DUSON at a CIT showcase panel in the spring in regards to our progress with Pebblepad. I am certain that without her, this task force would not be where we are today. ~ Submitted by Beth Cusatis Phillips
Glenn Setliff, Carla Nichols and Denise Williams, just a quick note to let you know how proud I am of your dedication as a team to IT security at DUSON and Duke. Your work to protect our data is incredibly important and mostly goes unnoticed. Please know that I notice and let folks know about our leadership position at Duke related to security of our systems any chance I can. The call this week with the Duke Health CIO to review our IT risk assessment results served to reinforce and again validate your expertise and commitment. Very well done. Thanks for your effort and results. ~ Submitted by David S. Bowersox​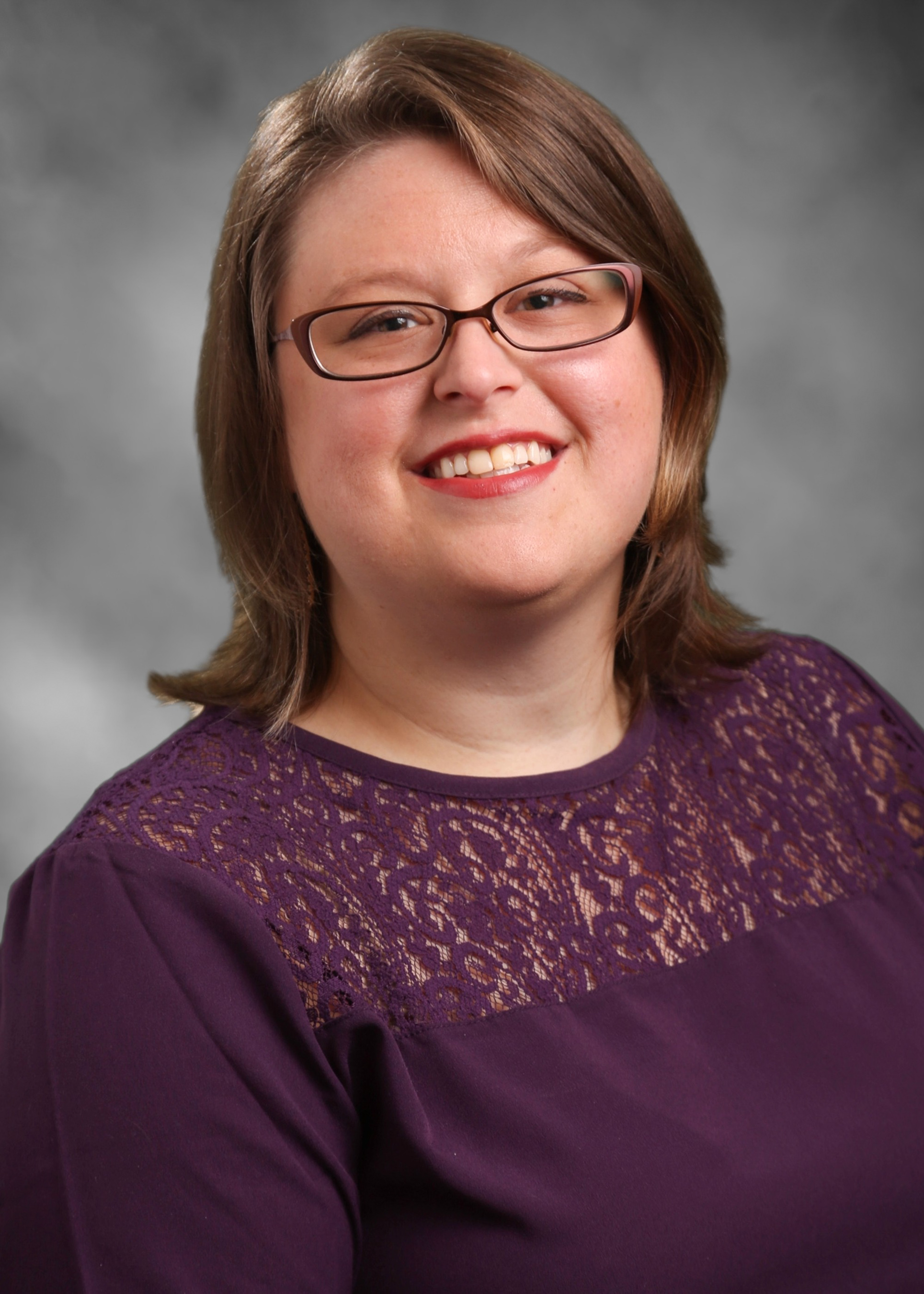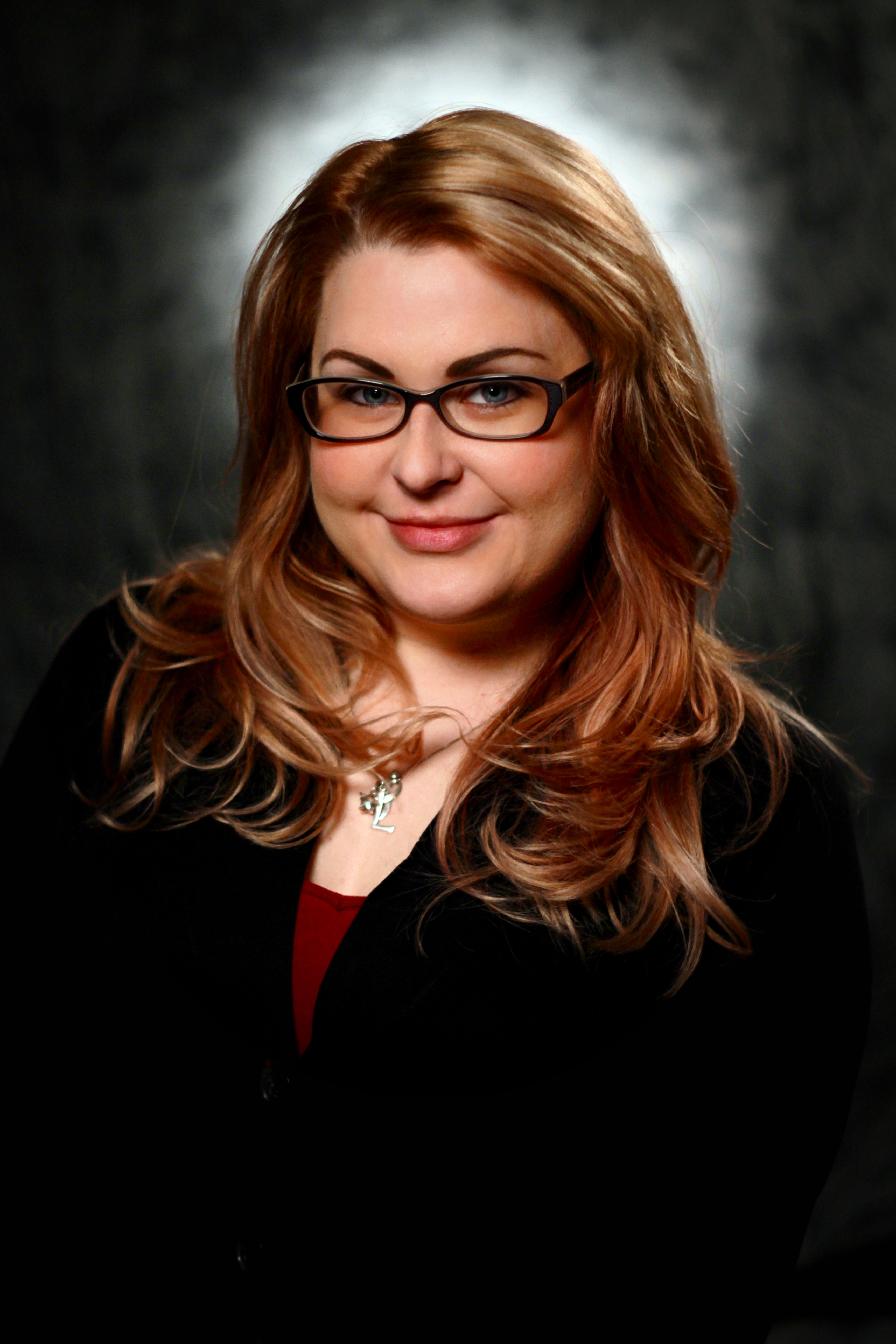 Please accept this nomination for Commitment to Excellence awards for Ms. Leah Tertian and Lindsay Johnson for their tireless effort, smiles and enthusiasm and expertise throughout the MSN OCI fall experience. They were tremendous professional role models to our students and guest speakers and served as the touch point for all of us who welcomed learners. They demonstrated flexibility, adaptability and kindness to all, serving as the gold standard of service-leadership for us all. Thank you Leah and Lindsay! (the A team!) ~ Submitted by Anne Derouin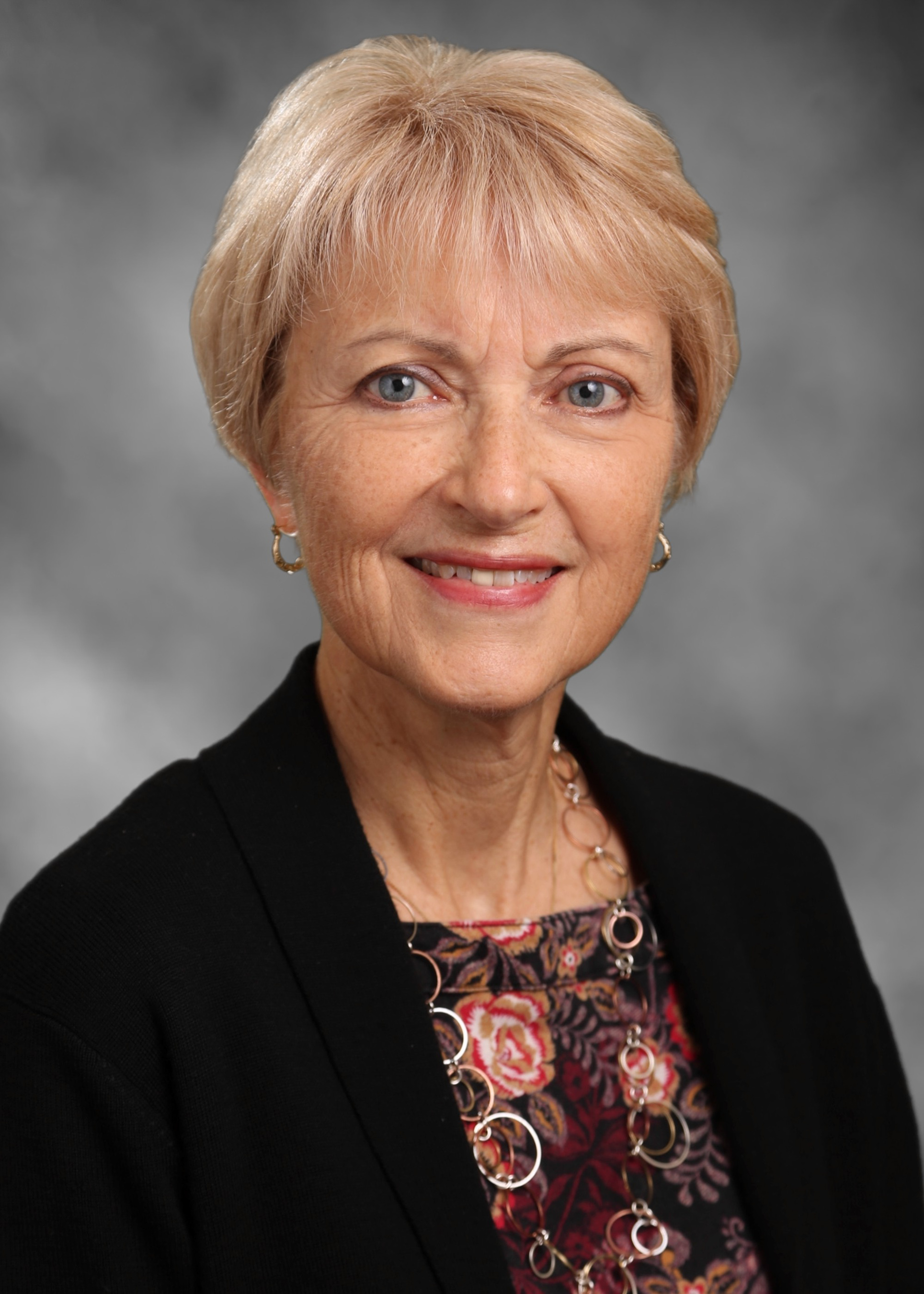 It is our pleasure to nominate Helen Williams for a commitment to excellence award. Helen demonstrated her commitment to excellence in support of nursing education. Specifically, she spent several hours helping us in developing, revising, and administering our mid-term exam, all in one day. She also helped to proctor the exam for one our students. We recognize our requests were a lot to ask of her and sincerely appreciate her willingness to support us. Team members like Helen are instrumental in advancing nursing education, supporting our students, and making this community a great place to work. ~ Submitted by Michael Cary and Jill Brennan-Cook
To read some of the comments about past recipients, visit our 2016-17 Commitment to Excellence Archives.