You are here
Sim Educator Training & Debriefing Workshop
Simulation Facilitator Training
Friday, June 22, 2018; 8 a.m. to 5 p.m.
CE Credits: TBD
Debriefing: An Effective Strategy to Surface Learning
Saturday,June 23, 2018; 8 a.m. to 1 p.m.
CE Credits: TBD
Overview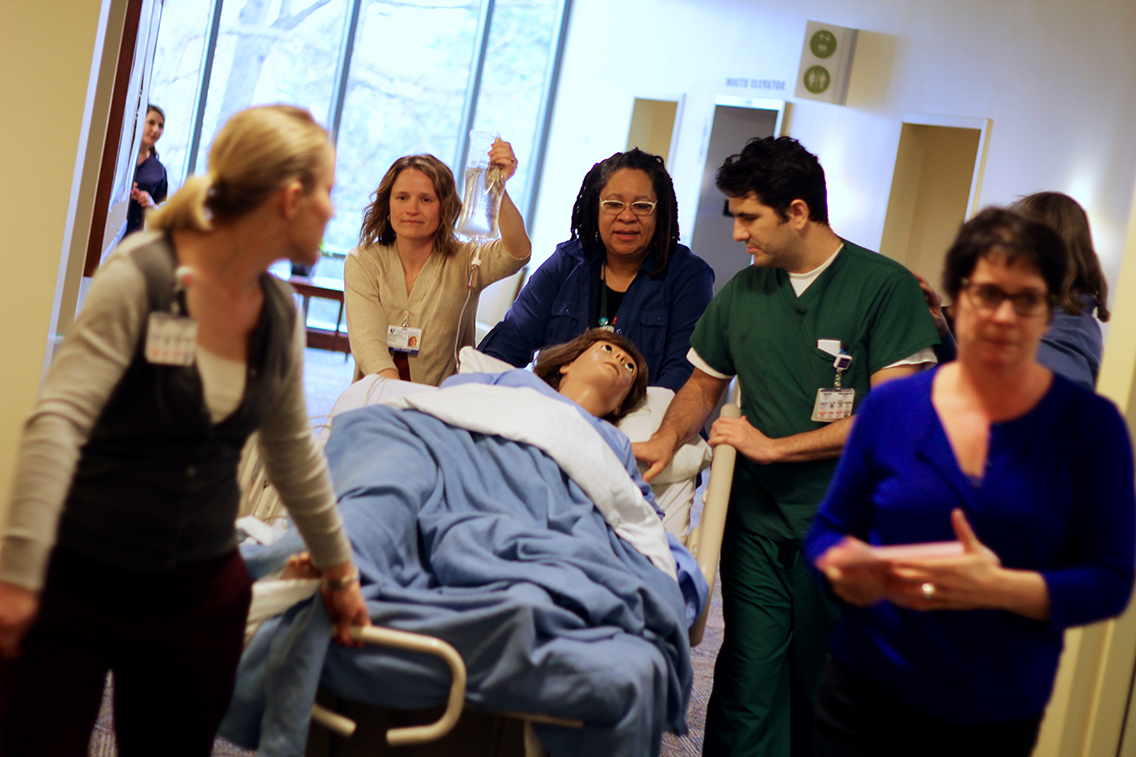 Join Duke for a 1.5-day workshop and increase your simulation education. The Sim Educator Training and Debriefing Workshop will increase your skills and knowledge in simulation pedagogy. Sim education experts will incorporate INACSL Standards of Best Practice: SimulationSM, and by attending this workshop you will learn how to:
Create simulation learning objectives
Develop simulation scenarios
Structure and facilitate simulation debriefing sessions
The workshop will take a deep dive into developing and expanding your knowledge and skills in simulation pedagogy. In the debriefing session, you'll learn how to incorporate best practices along the Miller Competence Pyramid (knows, knows how, shows, does). Various simulation education and debriefing techniques will be used to show you how to lead your students through any scenario and clinical setting.
Presenters
Michele L. Kuszajewski, DNP, RN, CHSE, Assistant Director, Duke University School of Nursing Center for Nursing Discovery
Michele began her nursing career as a graduate of the Shadyside Hospital School of Nursing in 1987 and advanced her education by earning her Bachelor of Science degree in nursing from Slippery Rock University in 1989 and a Master of Science degree in nursing/clinical nurse specialist from the University of Pittsburgh in 2004. Michele is a clinical nurse specialist (CNS) with emergency, critical care and flight nursing experience. As a CNS, Michele has worked clinically to improve patient outcomes in the emergency setting through the simulation education and training of emergency nurses and paramedics in the emergency department as well as in air medical transport. In 2006, Michele became a simulation instructor at the Peter M. Winter Institute for Simulation, Education and Research (WISER) and continues to teach simulation both nationally and internationally with the WISER team.
In 2014, Michele joined the Center for Nursing Discovery as assistant director with a primary focus on integrating simulation into clinical courses across the various specialties of the Nurse Practitioner and Nurse Anesthesia Doctor of Nursing Practice (NA-DNP) programs through collaboration with the advanced practice faculty. Michele has worked diligently with the faculty to increase the realism of course scenarios, including the use of telepresence as well as standardized patients across all academic programs at the Duke School of Nursing. In April 2015, Michele completed the DNP program at the University of Pittsburgh, which included a focus in health care simulation, including debriefing and curricular design.
Margie Molloy, DNP, RN, CNE, CHSE, Director, Duke University School of Nursing Center for Nursing Discovery
​Margie works to purposely integrate simulation into the curriculum and strives to incorporate simulation standards of practice in the design, implementation and evaluation of simulation-based experiences. Margie earned her BSN from the State University of New York at Downstate Medical Center, her MSN in nursing education from Wagner College and her DNP in May 2015 from Duquesne University. Currently, Margie consults with faculty in the pre-licensure and advanced practice programs at the Duke School of Nursing to plan clinical laboratory experiences for nursing students, which include integration of the didactic component with hands-on experience in the lab. Margie's focus in the Center for Nursing Discovery (CND) has been to make it a learner-centered environment. With the growth of simulation in nursing education, Margie is active in making students comfortable in this practice setting, with knowledge, skills and attitudes being transferable to the practice setting. She is actively involved in developing interprofessional collaborative experiences that focus on patient safety, effective teamwork and communication. Margie was part of a team that was awarded the 2010 Campus Technology Innovators Award for creative use of social media in education. She was the recipient of the Duke School of Nursing Accelerated BSN Program's "Excellence in Clinical Teaching Award" in 2011 and 2012 and a recipient of the Spring 2012 CATALYST Faculty Innovation Award with Dr. Valerie Sabol. In May 2015, Margie and two of her colleagues were recipients of the Bayada Award for Technological Innovation in Health Professional Education and Practice for the use of Google Glass to enhance realism of simulation for nursing students.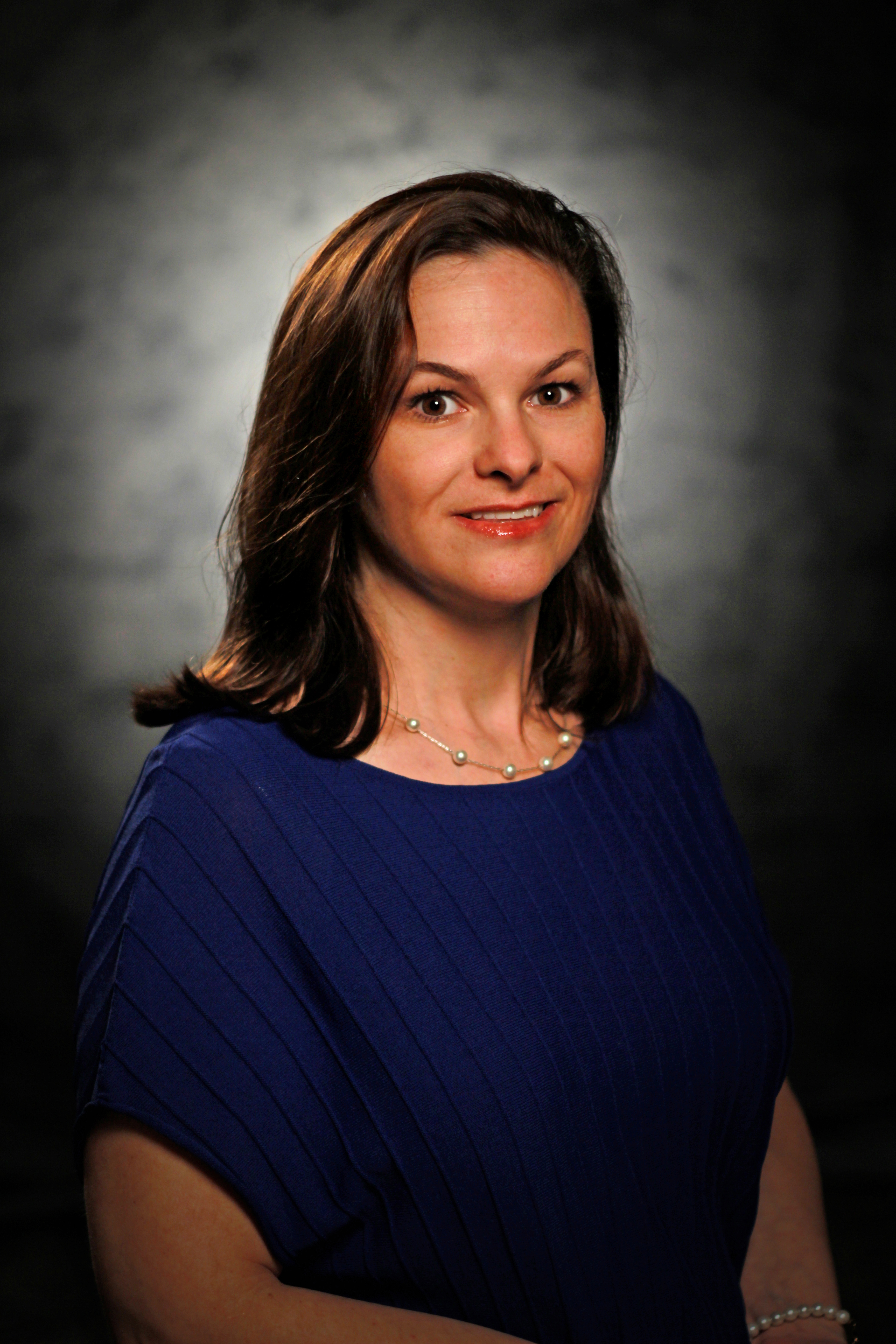 Virginia (Chris) Muckler, DNP, CRNA, CHSE, Assistant Professor, Duke University School of Nursing
​Virginia "Chris" Muckler, DNP, CRNA, joined the School of Nursing faculty in July 2012 as Clinical Education Coordinator (CEC) for DUSON's nurse anesthesia program. As CEC, Dr. Muckler is responsible for the management of the nurse anesthesia program's clinical sites and preceptors as well as CRNA students' clinical experiences. Dr. Muckler is also a National League for Nursing (NLN) Simulation Leader. This year-long Leadership Development Program for 20 Simulation Educators competitively selected across the nation, participate in the NLN's faculty leadership development initiative, designed for those interested in assuming a leadership role in the research or administration of simulation programs in nursing education. This program aims to expand the science of nursing education while developing personal leadership skills.
Who Should Attend
Simulation Educators
Health Care Educators
Nurses
Physician Assistants
Respiratory Therapists
Physical Therapists
Allied Health Professionals
Learning/Skill Objectives
At the conclusion of this workshop, participants will be able to:
Day One
Identify educational theories that provide a framework for the use of simulation as an educational pedagogy.

Construct meaningful leaning objectives for a simulation learning activity.

Select the most appropriate simulation strategies/modalities to achieve identified objectives of a simulation scenario.

Develop a simulation scenario, including objectives, roles, equipment, scenario flow and debriefing points.

Demonstrate the implementation of a simulation scenario, including debriefing.
Day Two
Discuss research findings related to debriefing.

Examine essential strategies for debriefing learners.

Analyze the advantages and disadvantages of various debriefing methods for learning in the simulation lab, classroom or clinical setting.

Demonstrate effective debriefing methods for the learner activity at a proficient level.
Additional Workshop Dates
Can't make it? Plan to attend other Sim Educator Training and Debriefing Workshops in 2018: