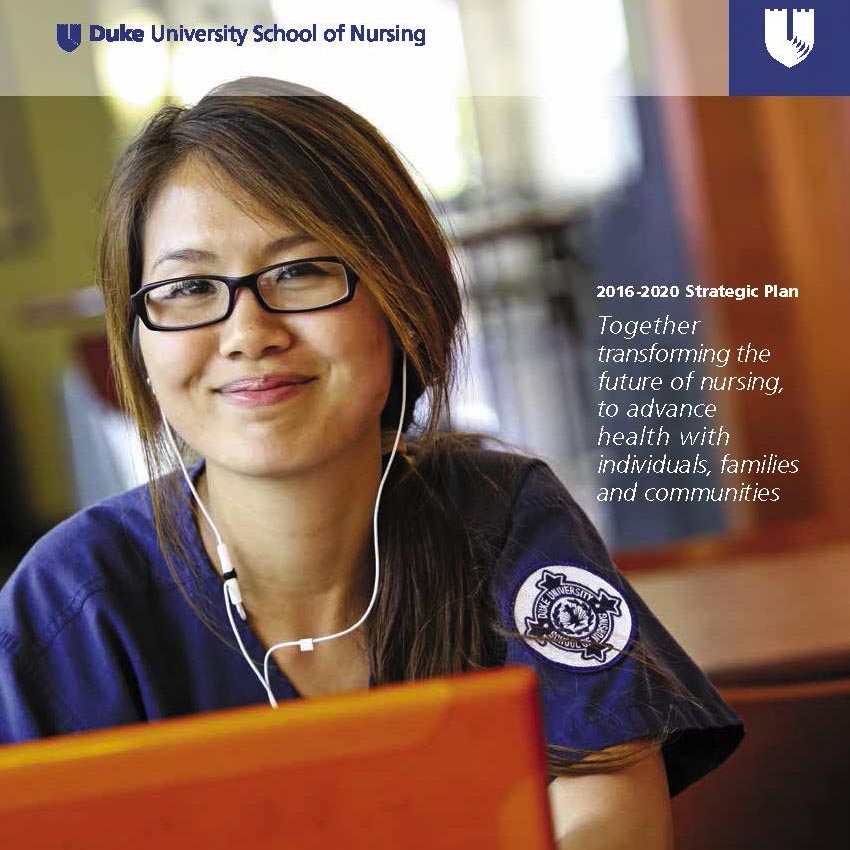 At the Duke University School of Nursing, we're working hard on our 2016-2020 Strategic Plan. This page and the plan allow you to learn more about our vision for the future of our community. Join us on this exciting journey!
Our Strategic Plan is built on six focus areas: Education, Research, Clinical Practice, Community Health Improvement, Global Health and People and Environment. From these six areas, our plan featured 23 specific goals and 58 strategies that would help us meet them. In our first year, we identified 20 of these strategies that would serve as the foundation of our future work.  Now that we've started our second year, we will continue the work of year 1 and start working on new strategies, too.
More than 100 of our faculty, staff, students and Duke University and Health System partners have participated in plan implementation so far. Read the 2016-2020 Strategic Plan here, and learn about the progress from year one here. Here are the year 2 strategies:
Focus Area: Education
Prepare nursing leaders who will shape the future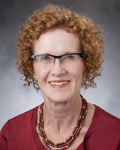 Executive Sponsor: Janice Humphreys, PhD
2017-2018 Strategies
Strategy 1.1: Systematically assess all programs (existing and proposed) to ensure relevance, quality and sustainability.
Strategy 1.2: Create an engaging student-centered learning environment.
Strategy 2.1: Increase scholarship and other funding to offset the cost of tuition.
Strategy 3.1: Develop innovative new models and approaches for nursing education.
Focus Area: Research
Lead and accelerate nursing science and its translation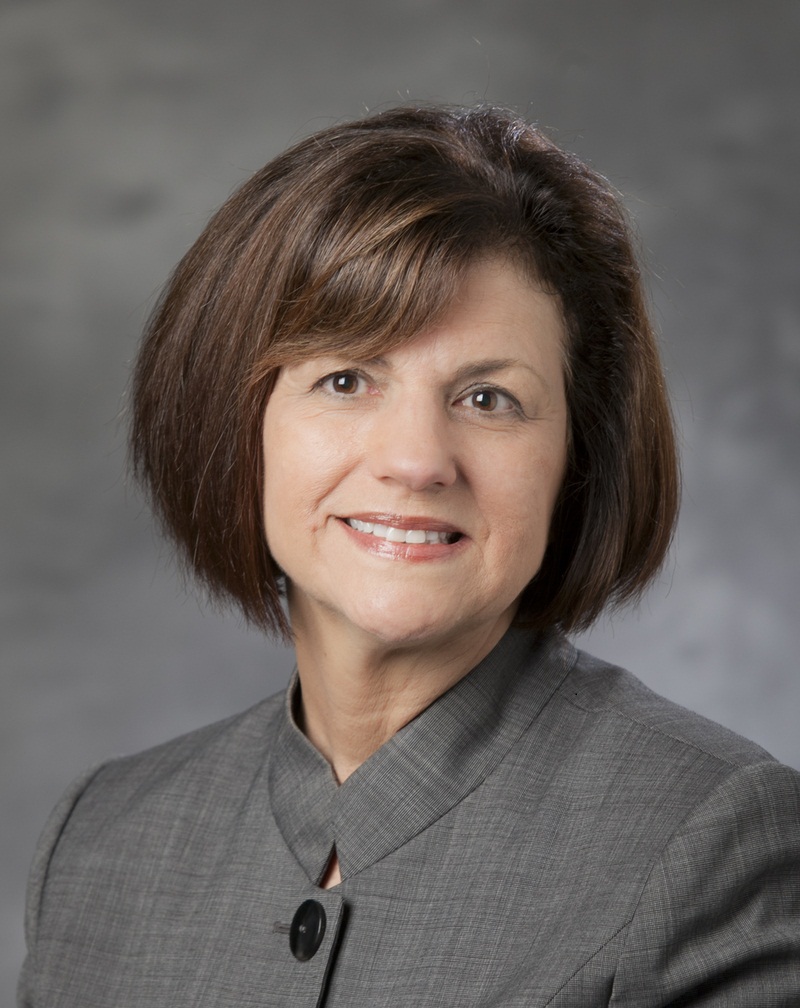 Executive Sponsor: Marilyn Hockenberry, PhD, RN
2017-2018 Strategies
Strategy 1.2: Promote continued growth in nursing research within DUSON through the CNR and its cores.
Strategy 1.3: Engage DUHS nursing as well as other researchers outside of DUSON in collaborative faculty research projects.
Strategy 2.1: Recruit, retain, recognize and develop a world-leading research faculty at DUSON.
Strategy 4.1: Promote and accelerate DUSON research, innovation and accomplishments.
Strategy 4.3: Nurture discovery, innovation, entrepreneurship and high-risk ideas.
Strategy 5.1: Increase philanthropic support.
Strategy 5.2: Explore opportunities for partnerships with other Duke centers and institutes for collaborative funding and resources.
Focus Area: Clinical Practice
Provide and promote unparalleled clinical expertise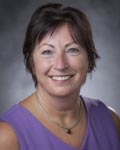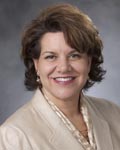 Executive Sponsors: Valerie Sabol, PhD, RN, and Katherine Pereira, DNP, RN
2017-2018 Strategies
Strategy 1.1: Create diverse faculty practice and patient care models that are financially and logistically sustainable.
Strategy 1.3: Align DUSON's appointment, promotion and tenure practices to reflect the value of clinical practice.
Focus Area: Community Health Improvement
Collaborate with the community to advance health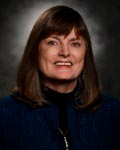 Executive Sponsor: Barbara Turner, PhD, RN
2017-2018 Strategies
Strategy 1.4: Continue to cultivate a trusting relationship with the community.
Strategy 2.2: Support innovative and transformational community and/or population-based practice initiatives.
Focus Area: Global Health
Take DUSON to the world and bring the world to DUSON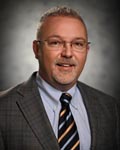 Executive Sponsor: Michael Relf, PhD, RN
2017-2018 Strategies
Strategy 1.3: Strategically identify global priorities and geographies.
Strategy 2.1: Integrate global health concepts and experiences across all DUSON educational programs.
Strategy 3.1.a: Establish, maintain and nurture relationships with global partners.
Strategy 1.1.c:  Convene a faculty advisory committee review, strenthen and support DUSON global initiatives.
Focus Area: People & Environment
Be the destination for outstanding talent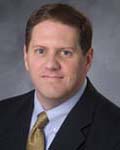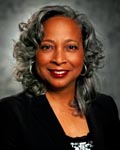 Executive Sponsors: Brigit Carter, PhD, MSN, RN, and David Bowersox, MBA
2017-2018 Strategies
Strategy 1.1: Foster an inclusive environment where people from all backgrounds thrive and work together for the common good.
Strategy 1.2: Recruit and retain outstanding faculty, staff and students who are representative of the diverse community served by DUSON.
Strategy 2.1: Commit to unwavering dedication to the core values of DUSON.
Strategy 2.2: Continue to build a respectful and supportive environment that is collaborative and advances working together.
Strategy 3.2: Improve work-life fit.