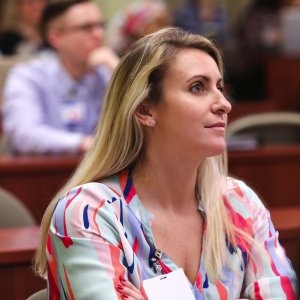 We are committed to maintaining a high quality educational experience that preserves our commitment to personal and individualized attention in the classroom and clinical settings. The Early Decision option provides an opportunity for current ABSN students and recent DUSON ABSN alumni to apply and be considered for admission to the MSN program prior to the regular admission review cycle.
The Early Decision option will not guarantee admission, however, it will provide interested students and all our ABSN graduates with an opportunity to apply and be considered for admission prior to the beginning of the regular review cycle. Students who apply but are not offered admission through Early Decision will be placed in the regular review pool.
Eligibility for Participation
Each semester participating MSN specialties will offer an internal competitive admission application process for current students in at least their third semester or DUSON alumni. In order to be considered, eligible applicants must have a minimum 3.0 cumulative DUSON GPA, and submit the following items:
Three letters of reference that addresses the applicant's academic ability, professional competence, clinical performance and personal character. Letters from DUSON faculty or DUHS staff are highly recommended.

Personal statement that addresses the specialty areas of interest and long-term plan as a master's prepared nurse.

Resume/CV.
Application Deadlines
To be considered for admission through this option, the application and all supporting documents must be received by the following dates:
Fall 2022 Admission: October 1
Spring 2022 Admission: March 1
Important Information
This option provides for an internal competitive application review, but does not guarantee admission.
Admission decisions will be made based on the strength of the applications received by the Early Decision deadline.

All applicants not selected for admission through the Early Decision option will be placed in the regular admissions cycle for consideration and will receive admission preference as do all DUSON students and graduates.

Admission will be dependent upon the capacity of each specialty to admit new students.

National regulations require prior work experience for some of the specialty tracks. Applicants are encouraged to review the program admission requirements prior to submitting the Early Decision application to determine the work experience requirements.

This process applies to MSN and BSN-DNP, but does not include Nurse Anesthesia or the BSN-PhD program.

Admission offered through the Early Decision option will be contingent upon successfully meeting the full admission requirements of the program including successful completion of the ABSN program, RN licensure, and practice requirements that may apply.
How to Apply
To pursue this option, please complete the Early Decision application.
Frequently Asked Questions
If I am currently enrolled as an ABSN student, when can I apply for Early Decision?
If you move directly into the MSN program after completing your ABSN degree, you can apply as early as your third semester. However, application reviews typically do not take place until third semester grades are posted.
If I apply but am not offered admission through Early Decision, can I still be considered through the regular admission process?
DUSON students or alumni who are not offered admission through the Early Decision option will be considered in the regular admissions process and given preference as do all DUSON students and graduates.
If offered Early Decision admission, can I change my major?
Applicants will not be eligible to change their major prior to the start of the term. If you do not want to accept the specialty area offered, you should decline. After classes have begun, all students can request a change of major; however, the request must include approvals from several administrative offices including the advisor, specialty director, and program director. In some cases change of majors can be denied due to lack of space availability.
Is Early Decision admission available for the BSN-DNP program?
Yes, BSN-DNP consideration is available. In order to be reviewed, students must submit a DNP portfolio with the Early Decision application. 
Who should I contact with questions about the Early Decision process?
Please contact a Graduate Admissions Officer at 919-684-4248.