You are here
Welcome to DUSON!
New Student Orientation provides an opportunity for students to connect with fellow peers, faculty and staff who will embark on this exciting journey with you. You will also learn more about student resources that are available to assist you during your time here as a student. Please watch the mandatory videos for new ABSN and DNP students and new MSN students. New Student Orientation Agenda Coming Soon!
Orientation Dates
DUSON General Orientation - Wednesday, August 22, 2018
*MSN (includes MSN, Post-Graduate Certificate and Post-BSN to DNP students) - Wednesday, August 22, 2018
The following programs have additional mandatory orientation dates:
ABSN (mandatory): Wednesday, August 22, 2018 - Thursday, August 23, 2018
DNP/ Post MSN-DNP (mandatory): Monday, August 20, 2018 - Tuesday, August 21, 2018
CRNA/NAP/ Nurse Anesthesia/DNP (mandatory): Monday, August 20, 2018 - Friday, August 24, 2018
*MSN students have an option of attending on-campus or online/virtual orientation.
 
What to Bring to Orientation
Laptop. Students are encouraged to bring their laptop to campus on this day if assistance is needed with set-up or if there are technical issues. IT Support Staff will be available to assist on this day.
Identification. All students will need to bring a government-issued ID in order to obtain their Student ID Badge. Examples include a valid driver's license and/or passport. Please upload a photo prior to orientation to obtain your student ID badge from Card Services.
Preferred Attire. Business casual and comfortable shoes.
Parking
New Student Orientation is held at the School of Nursing Pearson Building located at 307 Trent Drive, Durham, NC 27710. All on-campus students must get a parking permit prior to orientation. You must park in your assigned lot for the orientation program.
Please visit the Parking & Transportation Services website for bus schedules and lot descriptions. Parking permits are available to purchase online.
Online and distance-based students are not required to purchase a parking permit and should park in the Medical Center parking garage located on Trent Drive. Visitor parking is available for a fee of $2.00 per hour.
Directions to Parking, Card Services (ID Badge) and Bookstore
From the School of Nursing take the sidewalk opposite of the School heading south toward Duke Hospital. Enter through the doors marked "Duke Clinic." Follow the signs to the grey elevators, and take the elevator down to the basement level or the stairs. Exit to the left and enter the first open door corridor (glass window). The Parking Office, Card Services Office and Bookstore will be on the right. Questions? Contact DukeCard Customer service at 919.684.2273 or email dukecard@duke.edu.
Traveling to the School of Nursing
The School of Nursing has affiliations with several hotels close to campus. Please view our travel and accommodations information to assist with planning your trip to orientation. The availability of shuttle service to the School varies, so please inquire directly to hotels for site-specific information.
Accommodations, Accessibility and Assistance
Duke University encourages persons with disabilities to participate in its programs and activities. If you anticipate needing any type of accommodation or have questions about the physical access provided, please contact the Duke Student Disability Access Office in advance of your participation or visit.
Emergency Information Center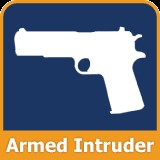 Duke University has established a comprehensive emergency management plan to prevent and respond to emergencies and crisis that may occur at the University and School level. In wake of recent incidents involving armed intruders, we want to ensure your personal safety. Experts in law enforcement agree one of the most important steps you can take to survive an active shooter situation is to have thought through in advance what you would do in a given situation. Click here to watch this short video on what to do if there is an armed intruder.