An Academic-Practice Collaboration to Enhance Nursing Care of Older Adults
Duke-NICHE is an academic-practice partnership between the Duke University School of Nursing and Duke University Health System Nursing that aims to improve care of older adults by enhancing the expertise of front-line nursing staff and accelerating the implementation of evidence-based care approaches.
Nurses Improving Care for Healthsystem Elders (NICHE) is a national program which provides training and support for hospitals, such as those within the Duke University Health System, to improve the care of elderly patients.
The Academic-Practice Partnership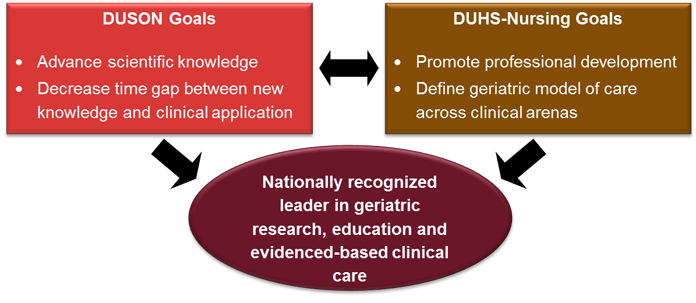 The Geriatric Resource Nurse Model was adopted by Duke NICHE in 2007. There are now over 140 Geriatric Resource Nurses across the Duke University Health System. In addition to providing extraordinary care to older adults and being a resource to their colleagues, GRN volunteers also mentor ABSN students at the School of Nursing through Gero-Boot Camp.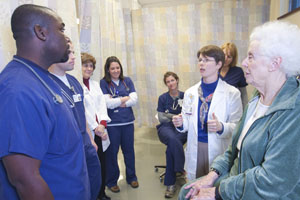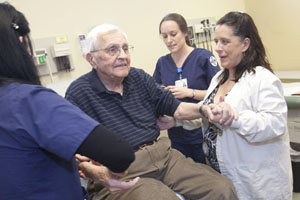 In 2017 Duke NICHE in collaboration with the Duke Clinical Education and Professional Development department introduced the Geriatric Patient Care Advocate continuing education program for CNAs, CMAs, and RMAs.