Gerontology has been an area of strength within the Duke University School of Nursing for more than fifty years. This rich history and continued leadership in gerontological nursing coupled with support from The Duke Endowment and the Duke School of Nursing gave rise to the Center of Geriatric Nursing Excellence.
Center Leadership 
Director: Eleanor McConnell, PhD, GCNS-BC 
Gero-Faculty Interest Group Chair: Cristina Hendrix, DNS, GNP-BC
Associate Director: Loretta Matters, MSN, RN 
Faculty Research Representative: Kirsten Corazzini, PhD
Faculty Education Representative: Chip Bailey, PhD, RN
Operations Coordinator: Cindy Luddy 
Center Activities
Education
Contribute teaching-learning resources
Support preceptor development
Identify clinical teaching site opportunities
Practice
Support implementation of evidence-based and best practices at the point of care
Foster skill development in care of cognitively impaired individuals
Research
Align student, clinician and faculty interests
Provide proposal feedback and coaching
Support grant development and implementation
Center Affiliates
Click on any of the names below to learn more about the research interests of our Center Affiliates.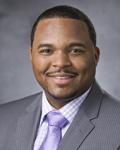 Associate Professor
Michael Cary, PHD, RN, joined the DUSON faculty in August, 2012. He has over eight years of nursing experience in long-term care, rehabilitation, and community health settings. Dr. Cary earned a BS in health services administration with a double minor in business administration and health information systems from James Madison University, and his BSN and MSN degrees (health systems management concentration) from the University of Virginia. He completed his PhD at University of Virginia School of Nursing in 2012.
Dr. Cary's dissertation research project, "Inpatient Rehabilitation Outcomes among Medicare Hip Fracture Patients", which was funded by the National Institute of Nursing Research, lays the foundation for future work focusing on quality measures for rehabilitation, coordinated care and the comparative effectiveness of different post-acute care settings. While completing his doctoral studies, Michael gained experience in teaching both undergraduate and graduate students in the classroom as well as in online learning environments. He is co-teaching Nursing Care of Older Adults and Their Families in the ABSN program during the fall semester, and will teach this course again in the spring.
Phone: (919) 613-6031
Office: 3134 Pearson Building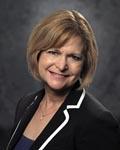 Assistant Professor
Dr. Christine Tocchi joined the Duke University School of Nursing faculty in September, 2014. She received her bachelor's degree in nursing from St. Anselm College, master's degree in nursing from Yale University School of Nursing, and a PhD in nursing from Yale University School of Nursing. She has just completed a postdoctoral fellowship at the New York University College of Nursing.
Dr. Tocchi brings more than 20 years of experience in the education of gerontological nursing students and providing care to older adults across the healthcare continuum to the School. She co-initiated a primary care home visit program for frail homebound older adults, initiated a Nurses Improving Care for Healthsystem Elders (NICHE) program within an acute care hospital, and was a health provider and Director of Patient Care at a long-term care facility. Her program of research is focused on frailty prevention in older adults. Her doctoral research as a John A. Hartford Building Academic Geriatric Nursing Capacity (BAGNC) Scholar at Yale University has led to the development of The Frailty Index for Elders (FIFE), a multidimensional measure for frailty in older adults. She has also served as a researcher member of a number of significant studies on the care of elders.
Phone: (919) 613-9770
Office: 3065 Pearson Building