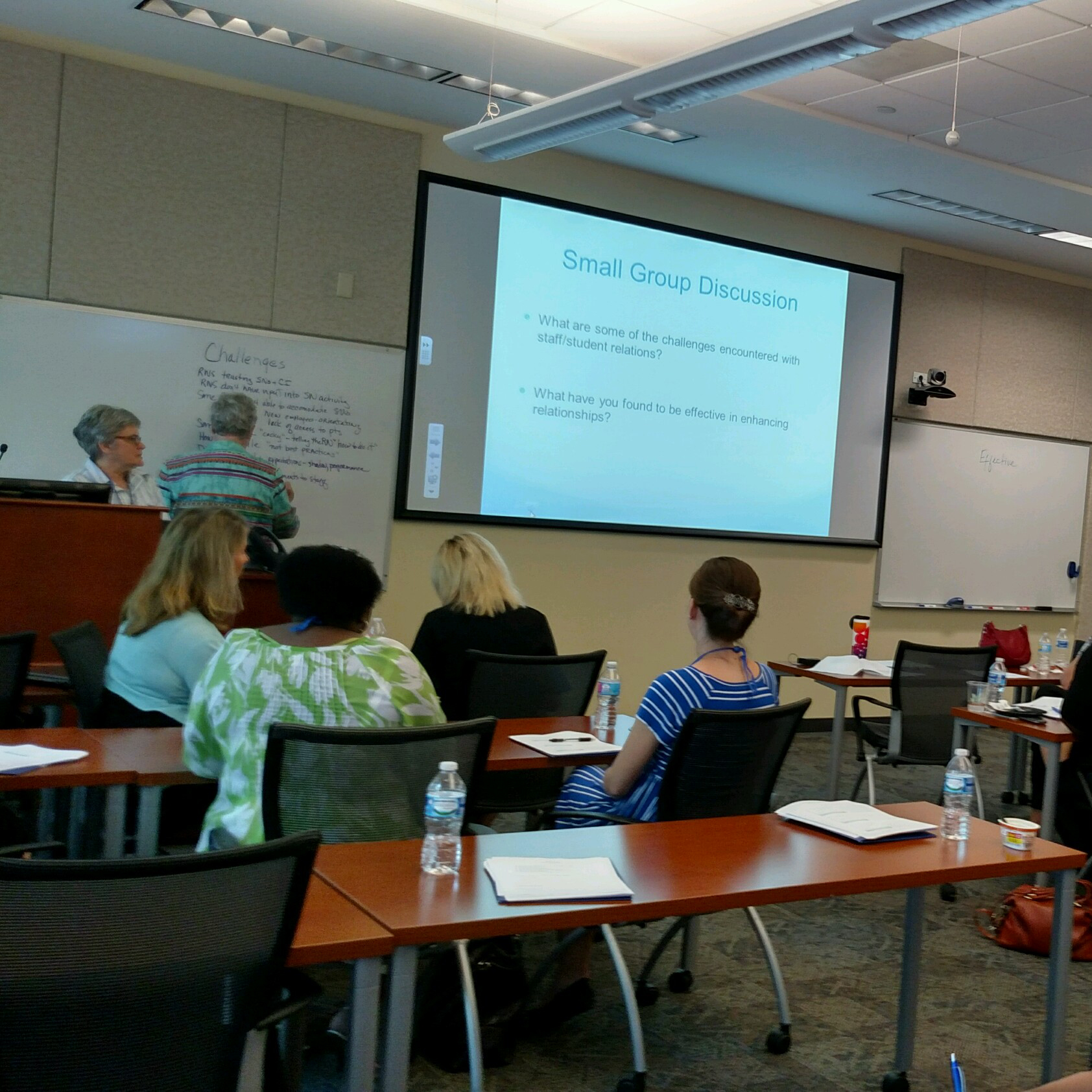 Date: August 10, 2018
Location: Duke University School of Nursing, Durham, NC
Register Now
The challenges in Clinical Nursing Education today are many! The hiring, orientation, and development of clinical instructors (CIs) continues to be an ongoing challenge, particularly in light of the demands of our clinical settings and program curricula. Duke University School of Nursing (DUSON) has designed a workshop that - over the past 10 years - has helped many CIs be better prepared for their roles and responsibilities, as well as the dynamics of the healthcare arena and we hope you will join us for the 2018 CI Intensive!
The Intensive - designed this year to address key clinical topics in undergraduate and MSN programs will be led by a talented and experienced group of full-time faculty and clinical nurse educators who teach in our accedlerated BSN and MSN programs.
This Intensive has been intended to be interactive and relevant, and to provide an opportunity for faculty and CIs to look at their current clinical teaching strategies and develop new ways to strengthen clinical education for pre-licensure and graduate nursing students.
2018 Clinical Instructor Intensive Objectives:
Upon successful completion of the CI Intensive participants are able to:
Discuss strategies for teaching across the generations.
Propose ways CIs can provide formative and summative feedback to learners in order to enhance their growth and development in the profession.
Analyze strategies for working with challenging student situations in health education.
Integrate teaching/learning principles to encourage lifelong learning and knowledge retention.
Propose ways to improve student clinical reasoning in health education.
Prepare students for the transition to practice.
Explore strategies to manage challenging situations encountered with students or clinical staff.
Propose ways to build professional relationships in clinical practice.
Click here for the 2018 CI Schedule.
Registration Fees*
| | |
| --- | --- |
| General Public | $80 |
| Duke, DUSON, DUHS | $60 |
*Registration includes continental breakfast, boxed lunch, CEUs. Participation will be limited to the first 100 individuals who register!
Attention non-Duke employees and students: Click here for registration instructions.