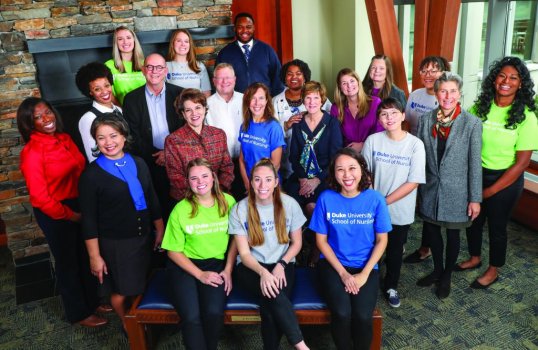 Welcome to the Office of Diversity and Inclusion! At DUSON, diversity and inclusiveness are core values that have been the center of a concerted effort to create an environment that allows everyone to thrive no matter who they are. We encourage diversity in many forms: diversity of lifestyles and beliefs, thoughts and ideas, educational innovation, personal and cultural backgrounds, professional experiences and global perspectives.
The Office of Diversity and Inclusion is here to support students, faculty and staff and ensure that each individual feels supported, heard and respected. Our doors are open and are a safe place for any member of the DUSON community.
Mission
Duke University School of Nursing's goal is that all dimensions of diversity and inclusiveness are essential components of excellence at DUSON. Our aspiration is to create an environment, embracing whomever enters our doors. We respect all community members, nurture them, build bridges and create relationships that will individually and collectively enhance our milieu. As we engage in the work that is necessary to achieve these goals, we respectfully and honestly engage in difficult dialogue, increase our awareness through critically examining ourselves for biases and assumptions. Our model for diversity and inclusion intently focuses on inclusivity; an environment where people from all backgrounds thrive and work together for a common good where all may be transformed by the positive energy which, supports growth and development of all.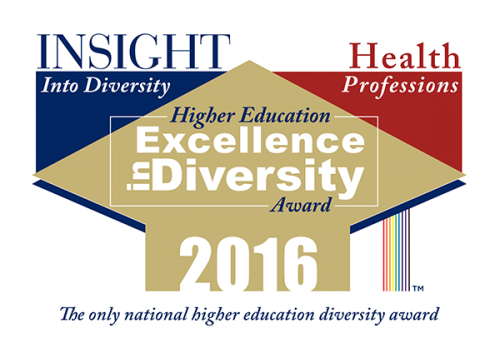 Environment
Our campus is a safe space. We have zero tolerance for violence, harassment, hate speech and the marginalization of individuals or groups of people. Our building has two single gender-neutral bathrooms as well as a lactation pump room. For more information on our facilities, visit our Facilities page.
We Want to Hear From You!
Contact our office with suggestions, comments, concerns or ideas by emailing us at son-diversity@dm.duke.edu.