Benjamin Smallheer, PhD, RN, ACNP‐BC, FNP-BC, CCRN, CNE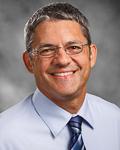 Assistant Professor
Office: 3117 Pearson Building
Benjamin Smallheer, PhD, RN, ACNP‐BC, FNP-BC, CCRN, CNE, joined DUSON's faculty on August 15, 2016. He is the Lead Faculty for the Adult Gerontology Nurse Practitioner-Acute Care major within the MSN program and a member of the Healthcare in Adult Populations Division.

Smallheer earned his BSN at Florida State University in 1998, and his MSN in 2004 and PhD in 2011, both from Vanderbilt University. He has also completed a post-master's certificate in Family Practice from Tennessee State University in 2016.

Smallheer came to Duke from Vanderbilt University School of Nursing, where he had been a faculty member since 2006 and an Assistant Professor since 2011. At Vanderbilt, he worked with both RN and Adult‐Gerontology Acute Care Nurse Practitioner students, was engaged in faculty mentoring in clinical and didactic environments and received recognition for his work incorporating alternative teaching methods and the innovative use of technology in the learning environment.

As Nurse Practitioner, Dr. Smallheer has practiced in a variety of clinical settings, including the Emergency Department, high acuity Medical-Surgical Intensive Care, Long Term Acute Care, and has been the lead responder on a Nurse Practitioner based Rapid Response and Code Team. He currently practices as an Acute Care Clinician in the Critical Care Unit at Duke Raleigh Hospital, within the Critical Care Medicine team.
Academic Program Affiliations
Master of Science in Nursing Program
Education
PhD - Vanderbilt University
MSN - Vanderbilt University
BSN - Florida State University
Research Interests
Alternative teaching strategies to improve learning effectiveness
The use of simulation as a teaching adjunct for graduate level nursing students
Quality of life in chronic pulmonary patients experiencing acute exacerbations of their disease process
Awards and Honors
2015 || Dean's Award for Recognition of Faculty Achievement in Academics, Vanderbilt University School of Nursing
2014 || Nurse of the Year: Nursing Education, March of Dimes
2013 || The Julia Hereford Award, Vanderbilt University School of Nursing
2011 || The Julia Hereford Award, Vanderbilt University School of Nursing
2009 || Award for Outstanding Clinical Excellence, Vanderbilt University School of Nursing
Representative Publications
2015 -- Ardisson, M., Smallheer, B., Moore, G., & Christenbery, T. Meta-evaluation: experiences in an accelerated graduate nurse education program Journal of Professional Nursing. 2015 31(6); 508-515.
2016 -- Smallheer, B. Reverse case study: a new perspective on an existing teaching strategy Nurse Educator. 41(1); 7-8.