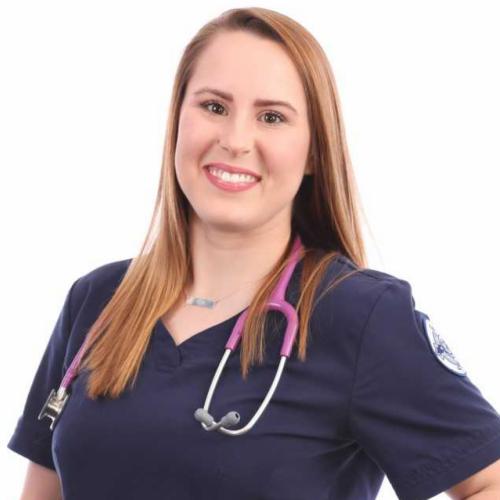 From a young age, I've always known I wanted to pursue a career in the healthcare industry. While attending Meredith College, I discovered my passion for nursing.
While pursuing my undergraduate degree at Meredith College, I worked in home health and interned at various locations where I shadowed nurses in different healthcare settings. It was through those experiences that I discovered I craved a career where I could care for and positively impact patient's lives.
The choice to apply to Duke was an easy one. Duke has an exceptional reputation in health care, but it was the conversation I had with a friend in the program that solidified my desire to attend DUSON. I admired the program's approach in teaching future nurses, the support offered to the students and the impressive NCLEX pass rate—a rate that is well above the national average.
During my time at DUSON, I've had the opportunity to spend 18 12-hour shifts working one-on-one with a nurse at Duke University Hospital. Duke is world-renowned for its innovation in medicine and research and to be a part of that system and to witness and care for patients in the hospital was incredible. I'm fortunate to have cared for patients alongside the most intelligent nurses and healthcare providers and to have the ability to have access to their level of knowledge and expertise.
I know the education I'm receiving at DUSON is preparing me to be the best nurse I can be—through clinical experiences as well as classroom knowledge. DUSON offers unique acute care experiences with acutely ill patients in top medical facilities. We are constantly taught the most up-to-date evidence-based practice by knowledgeable faculty who are experts in their fields.