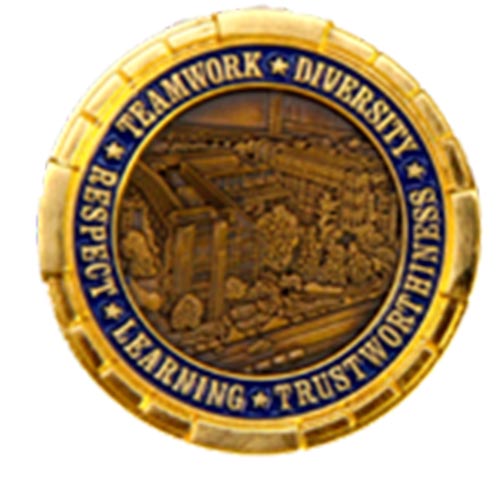 Have you seen a staff member demonstrating excellence in performing their job responsibilities? Take a moment and nominate them for a 2018-19 Commitment to Excellence Award. The Commitment to Excellence Awards are metallic commemorative coins that will be presented to staff to recognize their efforts above and beyond the call of duty.
This program celebrates our staff members who demonstrate the highest standards in their commitment to supporting our mission, vision and values. The Commitment to Excellence program is our practice of thanking those who consistently demonstrate excellence in what they do for our School community.
The award program is intended for staff whose roles are primarily administrative. To be nominated, a staff member's performance should meet one or more of the following criteria:
Consistently demonstrates excellence in the performance of their job responsibilities.
Consistently exhibits a superb and ongoing high level of service to their customers.
Consistently produces the highest quality of work product.
Performed a significant and exceptional role in the completion of a high impact project or initiative.
Any faculty or staff member may submit nominations by simply sending an email to DUSON.staffrecognition@dm.duke.edu. All nominations will be reviewed against the criteria, and, once approved, a representative from the Associate Dean, Finance and Administration's office will notify the supervisor of the employee so the commemorative coin may be presented to the recipient.
2018-19 Award Recipients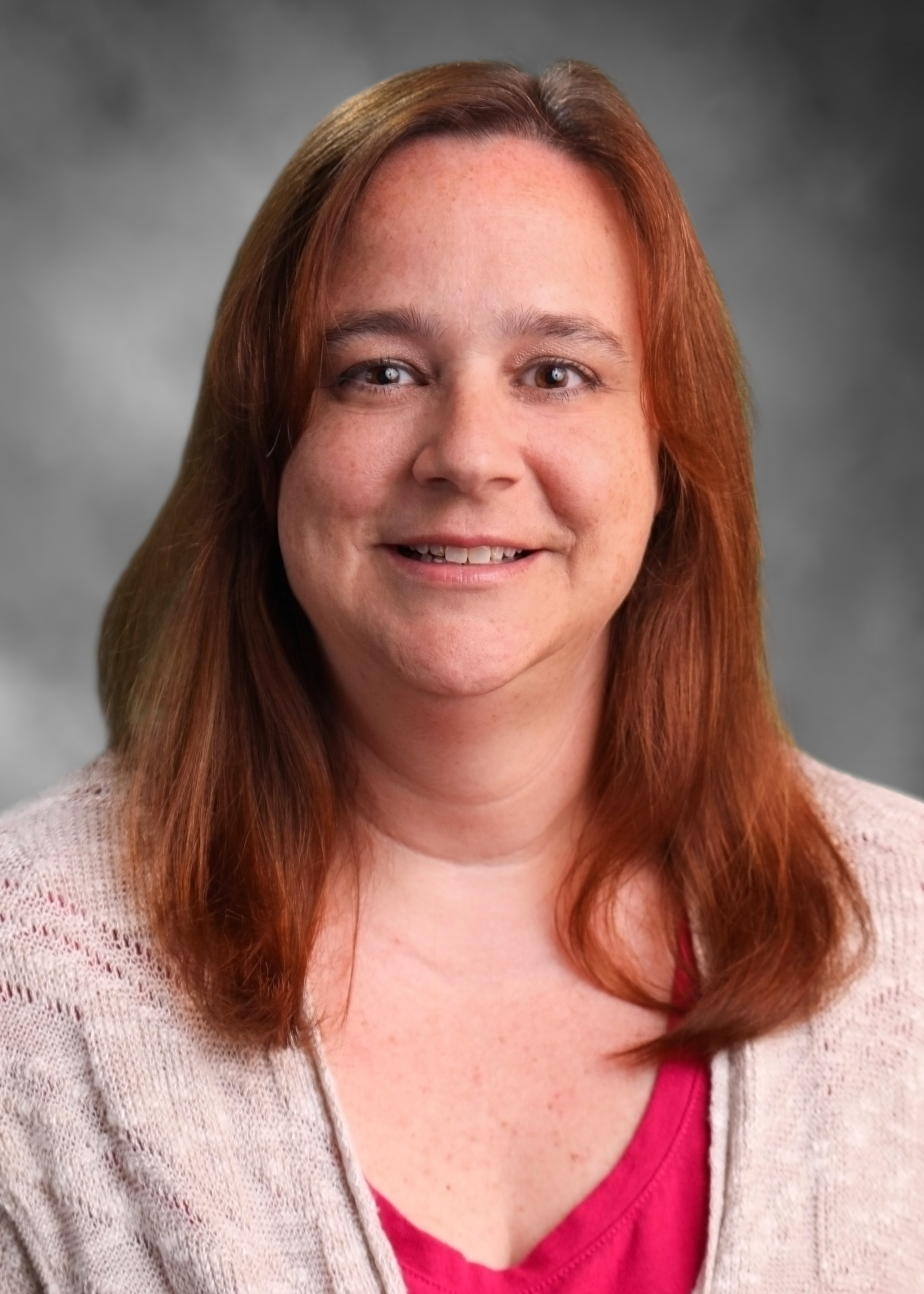 It is with great pleasure to nominate Karen Jackson for the Commitment to Excellence Award. Karen consistently performs her job at an exemplary level and demonstrates commitment to the DUSON community. She is extremely prompt in her communication with faculty and always displays a high level of professionalism. She is detailed oriented and always willing to go the extra mile. Her knowledge, skills, and dedication to DUSON makes her an outstanding nominee for this award. Karen consistently exhibits a positive attitude and her smile always brightens up my day. She is a pleasure to work with and if she finds ways to figure things out when things just do not work right. She is great with problem solving and her interaction with me and colleagues has always been a a positive one. We are extremely fortunate to have her at DUSON. ~ Iris Padilla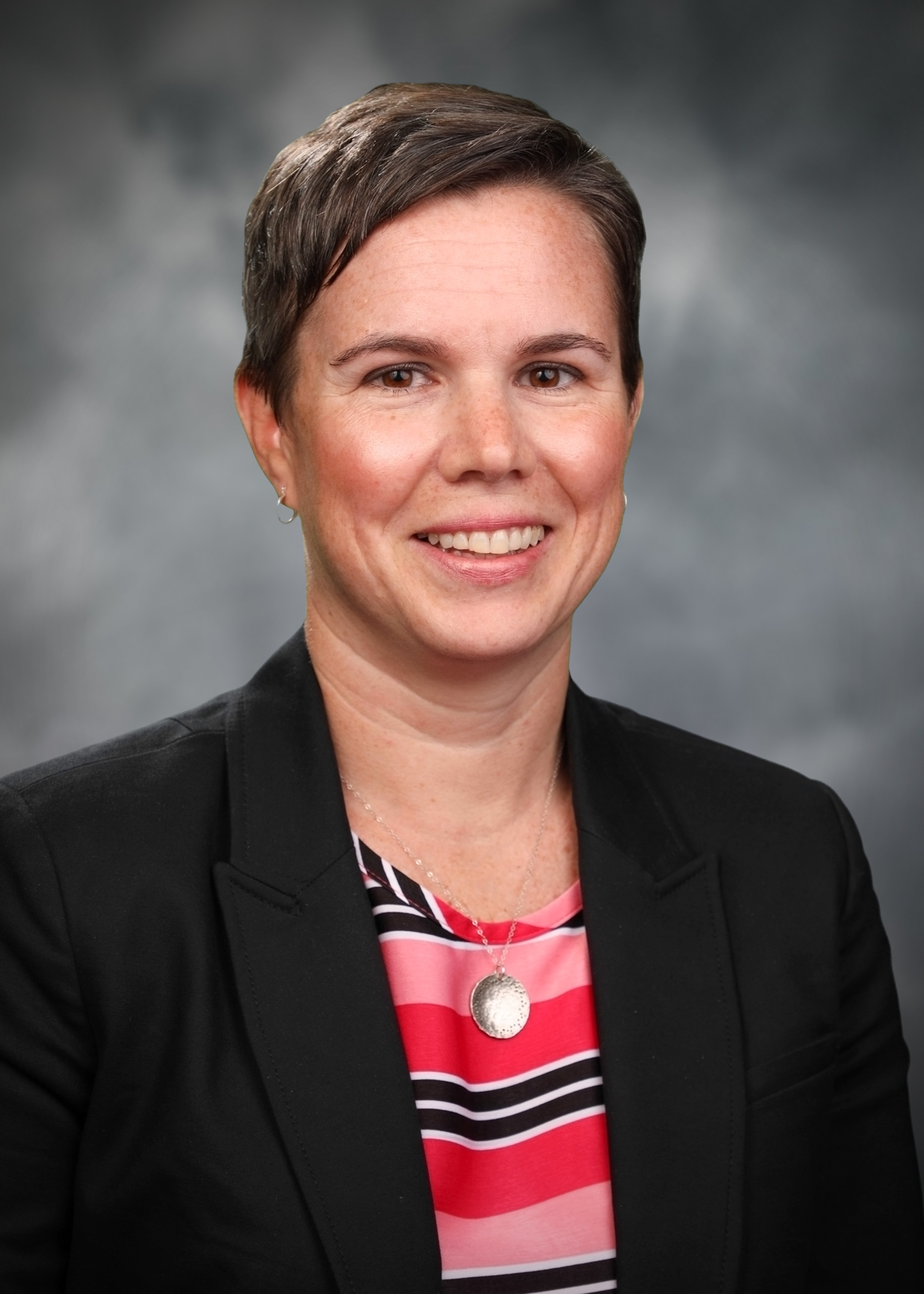 I cannot allow another fall reporting "season" to come to an end without Libby Joyce being acknowledge for her exceedingly high standards and seemingly limitless commitment to the School of Nursing. All of the hours behind the scenes that go into the work she does (whether it be developing a dashboard or report for a department, combining all of the disparate data areas for a US News and World Report submission, answering statistical analysis questions for insight into data sets, gathering data for accreditation needs, assisting with state authorizations and annual board of nursing reports, etc. etc.) goes somewhat unnoticed alongside her support of our mission, vision, and values. When I think of DUSON's core values I think of Libby. She epitomizes Excellence, Integrity, and Collaboration. She also is committed to Innovation, Respect and Diversity and Inclusiveness. Her exemplary dedication to these core values is visible in her work and in her interactions with colleagues, always going above and beyond to get things done in a manner that involves others. In an environment that tends to become more and more siloed this is even more vital. In addition to all of the areas she contributes to in her role she is always going above and beyond to take on additional responsibilities; keeping up with the copy machine in the Pratt/Elder street building, contributing greatly to the strategic plan through all of its phases, being involved with and contributing to SAWAC, etc. Libby is one of the outstanding talents that is always focused on ways in which she can further support the mission of DUSON. It would be very remiss of me to let another month go by without nominating her for her Commitment to Excellence. ~ Anonymous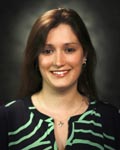 I would like to nominate Nora Harrington for the Commitment to Excellence award. Since November, the Admissions Office has been without a DNP Admissions Officer. Since then, Nora has completed reading files for Nurse Anesthesia, as well as attended admissions committee meetings for NAP and DNP programs while continuing her work with the MSN program. Nora has been able to maintain an increased workload, positive customer service, and maintained her ability to lead admissions staff while I was out of the office with a new baby. Her leadership and drive have helped ensure no programs have been impacted while the admissions office has been down a staff member. ~ Ernie Rushing, PhD, MBA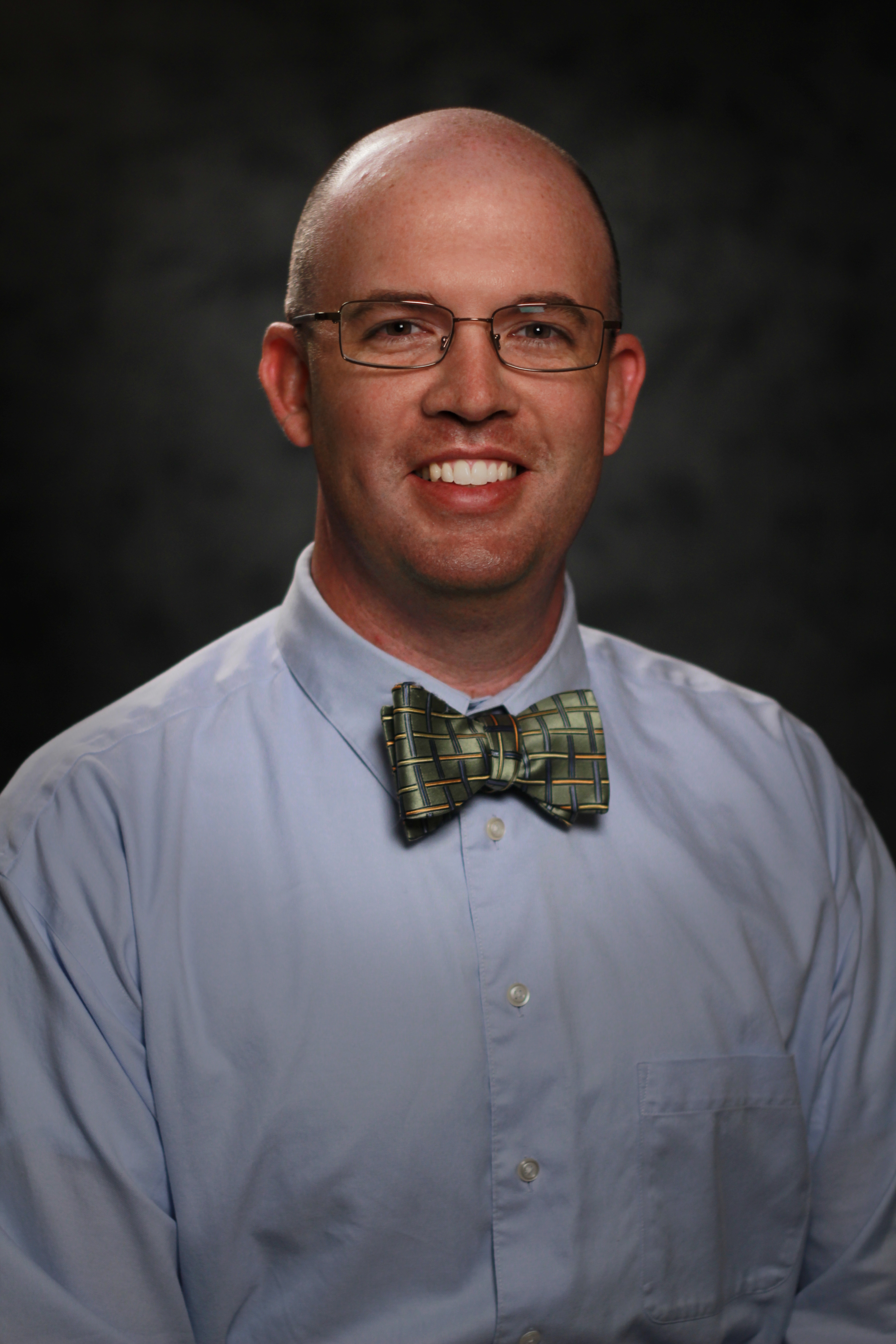 I would like to recommend Jed Poston for the Commitment to Excellence award. Since June, Jed has built, nearly single-handedly, a new application and application review portal for faculty. Since DUSON signed the contract with Radius, Jed has worked tirelessly to ensure DUSON hit all deadlines. He worked late hours too many nights to count, with him emailing tests at midnight or later to verify information was correct. Without Jed, there is no way DUSON would be in the positive position we are currently in without Jed's attention to detail and dedication to ensuring DUSON is always presenting itself in a positive way. He continues to exceed all expectations. He i a wonderful asset to DUSON and the Admissions Office. ~ Ernie Rushing, PhD, MBA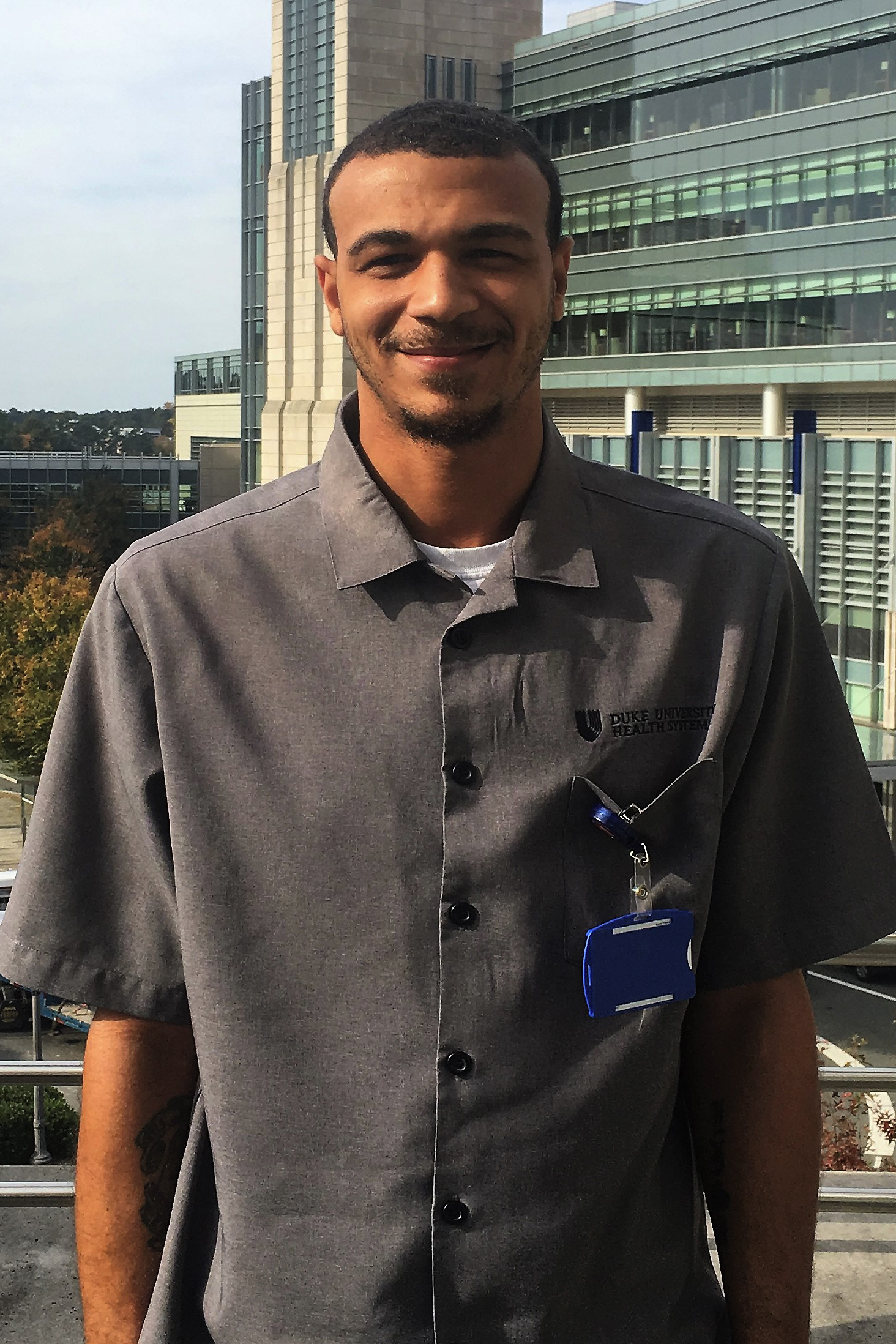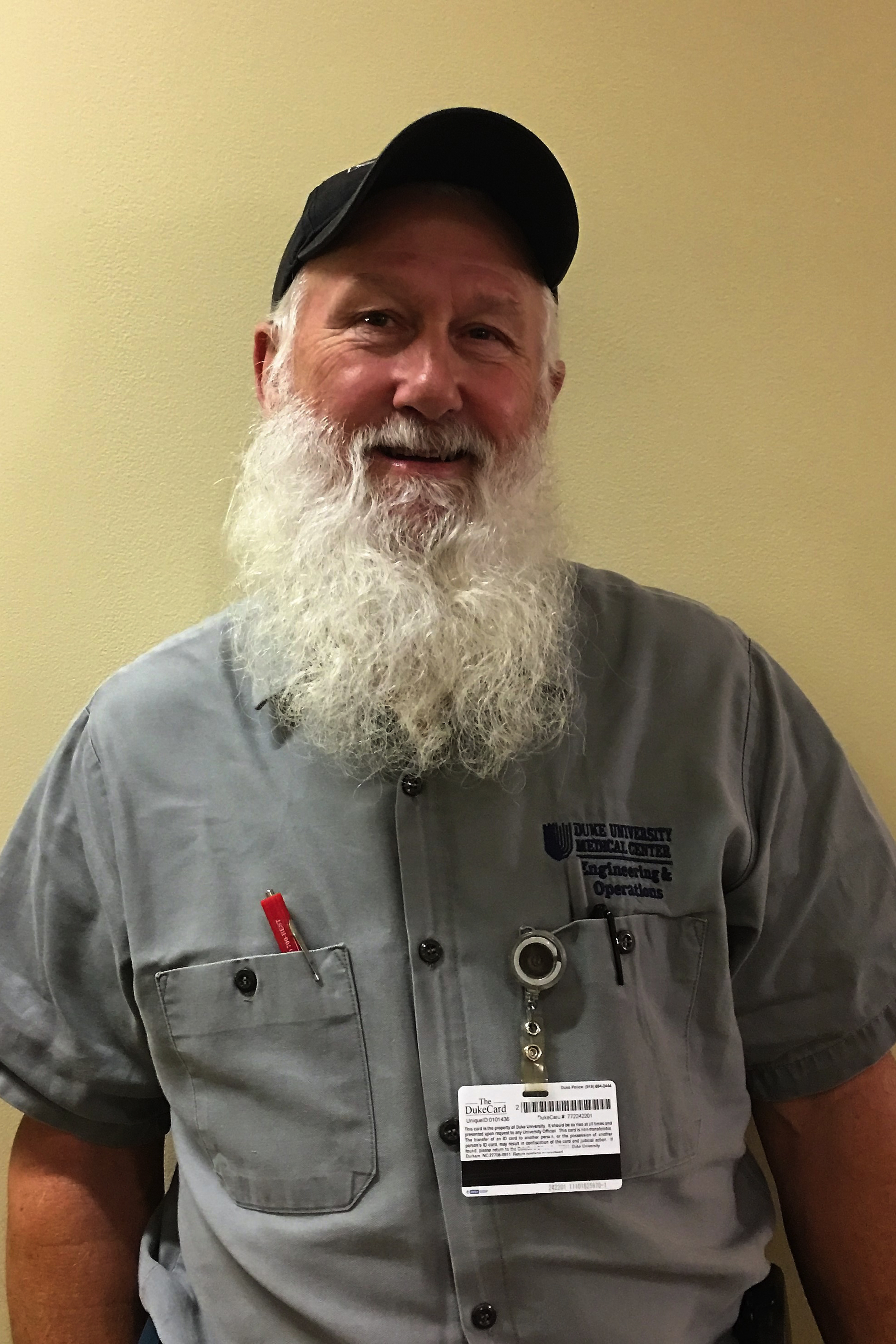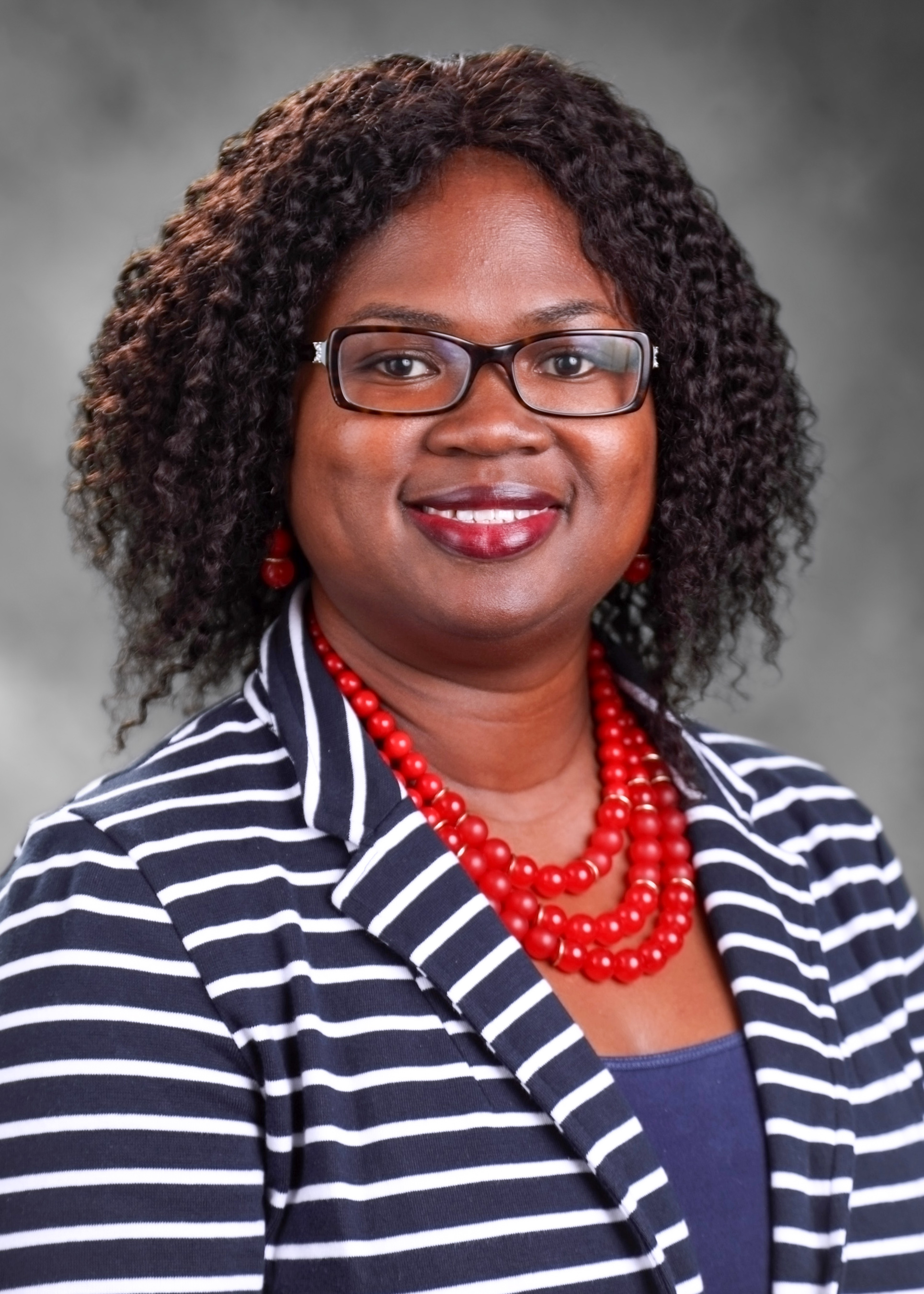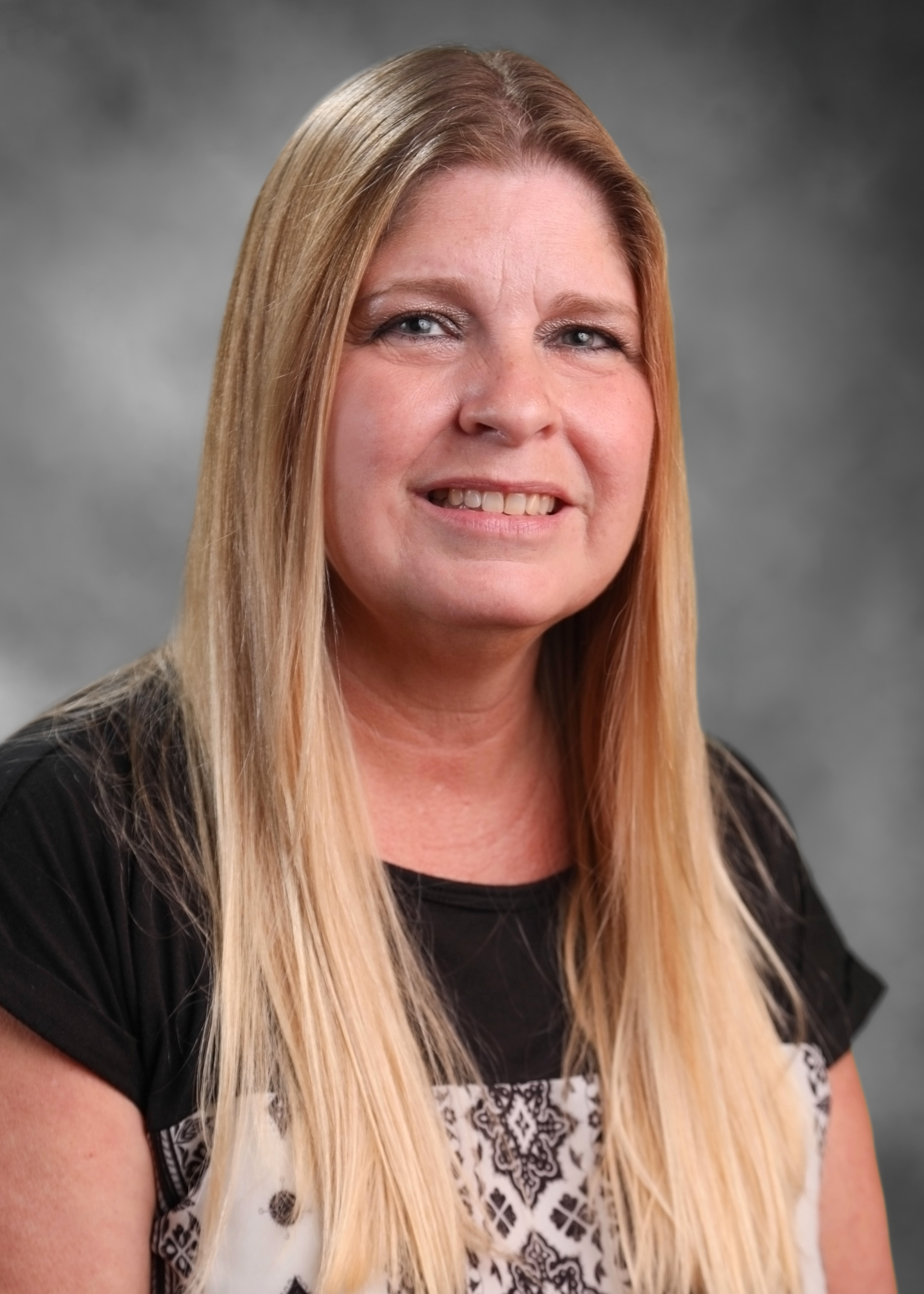 In honor of National Health Care Facilities & Engineering Week 2018, I would like to nominate Tina Leiter, Nanika Rhodes, Thomas (Dinky) Brown, and Fred Riley for the Commitment to Excellence Award.The theme for this year's celebration is "Heroes in Health Care Facilities." I certainly think this describes each of them. It is no surprise to any of us how busy DUSON can be with all the classes, activities and events. While a lot of planning go into this by faculty and staff there is so much that happens behind the scenes to make each and every event a huge success. From something as simple as emptying the trash, replacing a broken light, reserving a room to "putting out the big fires" like during the MSN OCI weeks; Tina, Nanika, Dinky and Fred are always there to help each of us with a smile and a willing heart. It is people like this that make DUSON a great place to work! Thank you for all you do; you are truly appreciated! ~ Michele Kuszajewski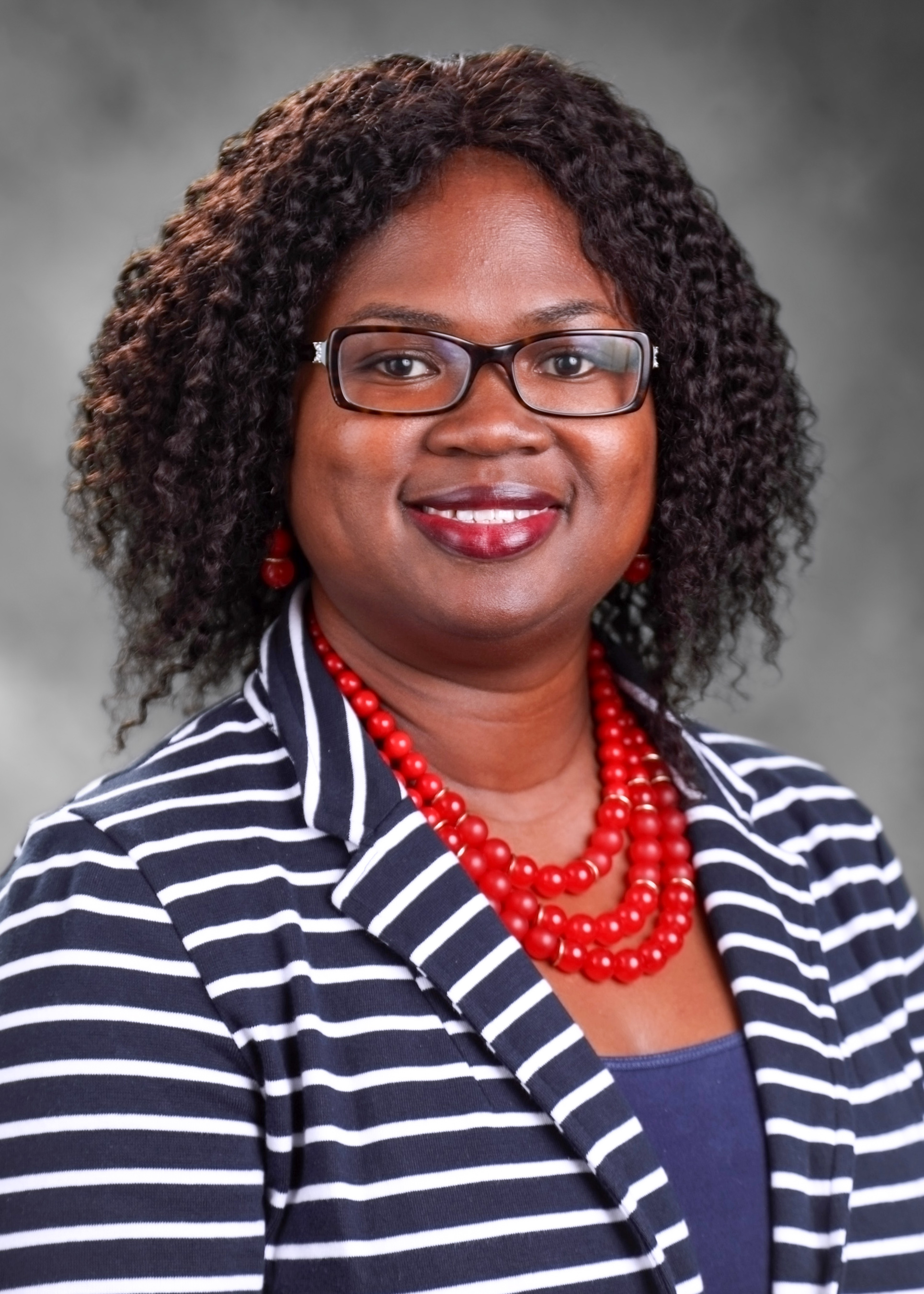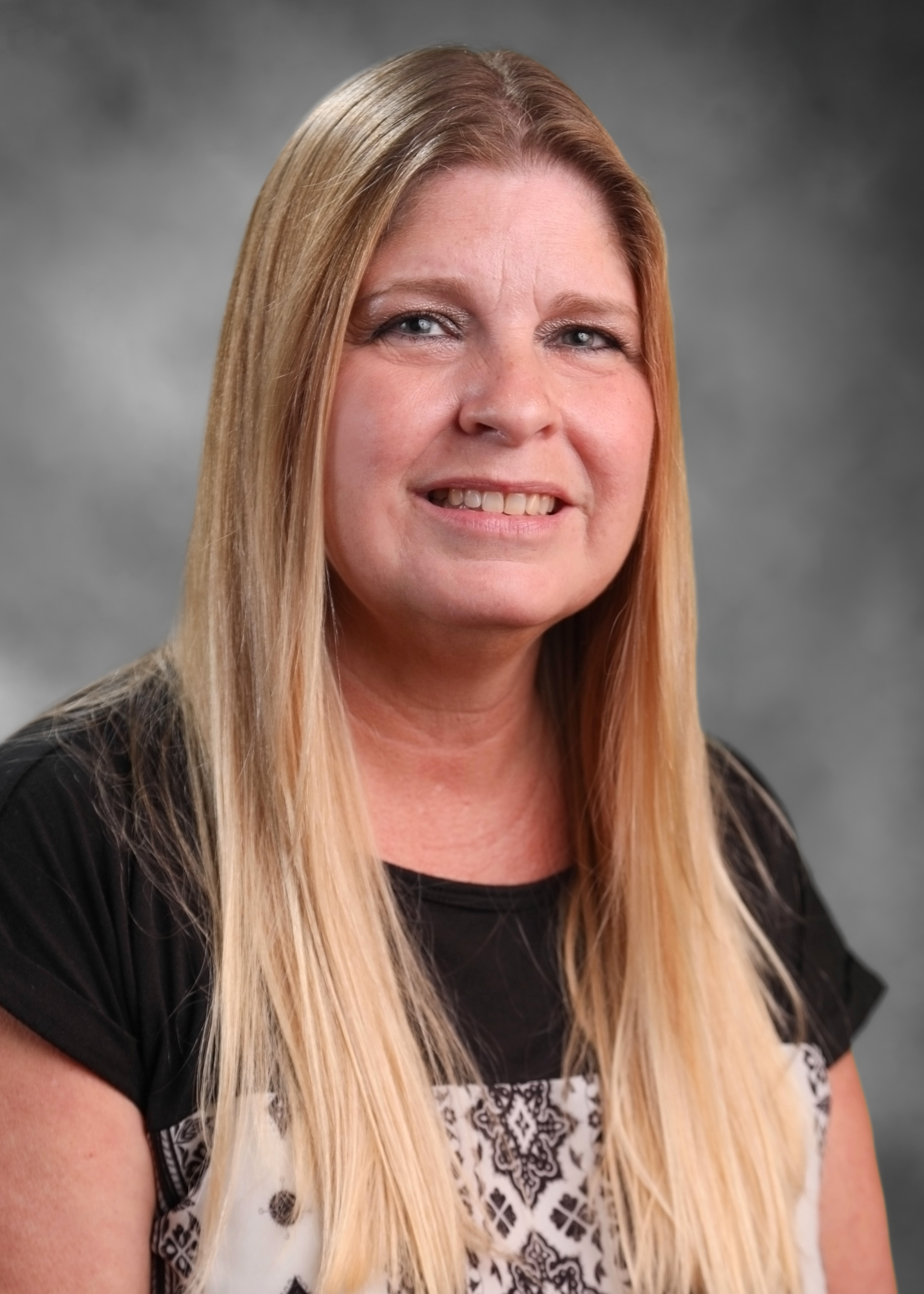 We would like to nominate Tina Leiter and Nanika Rhodes for the great idea of starting a gift drive this holiday season and supporting the Community Ornament project. Brigit and I knew we wanted to enhance the way our community celebrates (all) holidays, and sitting down to talk about our current Christmas, Hanukkah and Kwanzaa displays was just the start. We were able to have frank, honest discussions about what different holiday symbols convey and the potential of using the Christmas Trees, Menorah, and Kinara to inform and embrace more members of the community. Displaying Community Ornaments and a Gift Drive for Families in Need are great ways to make small changes in embracing the diversity of the DUSON Community. Thank you so much Tina and Nanika, looking forward to working with both of you in 2019! ~ Brigit Carter and Najla McClain, Office of Diversity and Inclusion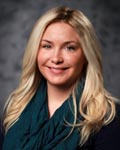 Katie Harrison is the certified nurse educator assigned to N388 Health Assessment/Foundations course for Fall 2018. Katie is committed to student learning and has been instrumental in providing a superior learning environment for our students in the CND. Before the course opened for the semester, Katie spent countless hours meeting with course faculty to help plan lab experiences for the students. Over the course of the semester, Katie set up the weekly lab stations, ensuring supplies and manikins were in place for CIs and students to use. This week, Katie developed practical scenarios for the Wound Care and Intake and Output stations where students applied their nursing skills in an interactive and realistic manner. Katie also facilitates open learning lab time for the students to practice their skills in their off hours. Further, she developed and managed several check-off schedules over the course of the semester, ensuring that students knew where they were going and when, which helped to facilitate a seamless process. Moreover, Katie is approachable and answers questions FAST! In verbal and non-verbal ways, she always communicates respectfully. And finally, many people don't know that she also works personally with students who need additional help int he CND, even assisting students who are re-matriculating into the program after a leave of absence. In essence, Katie is a huge asset and key person on our N388 team. We strongly recommend Katie Harrison for a Commitment to Excellence Award. ~ N388 Course Faculty: Kathleen Ashton, Beth Phillips and Deirdre Thornlow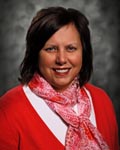 I would like to nominate Michele Kuszajewski for a Commitment to Excellence Award. Several of us were meeting in a room near Michele when a big glass of water was knocked over the table. Michele was walking by when she saw us trying to clean it up. She went above and beyond to help us get it cleaned quickly when the napkins we had were not doing the job. It was a small act of kindness, but it was very much appreciated. ~ Angie Keith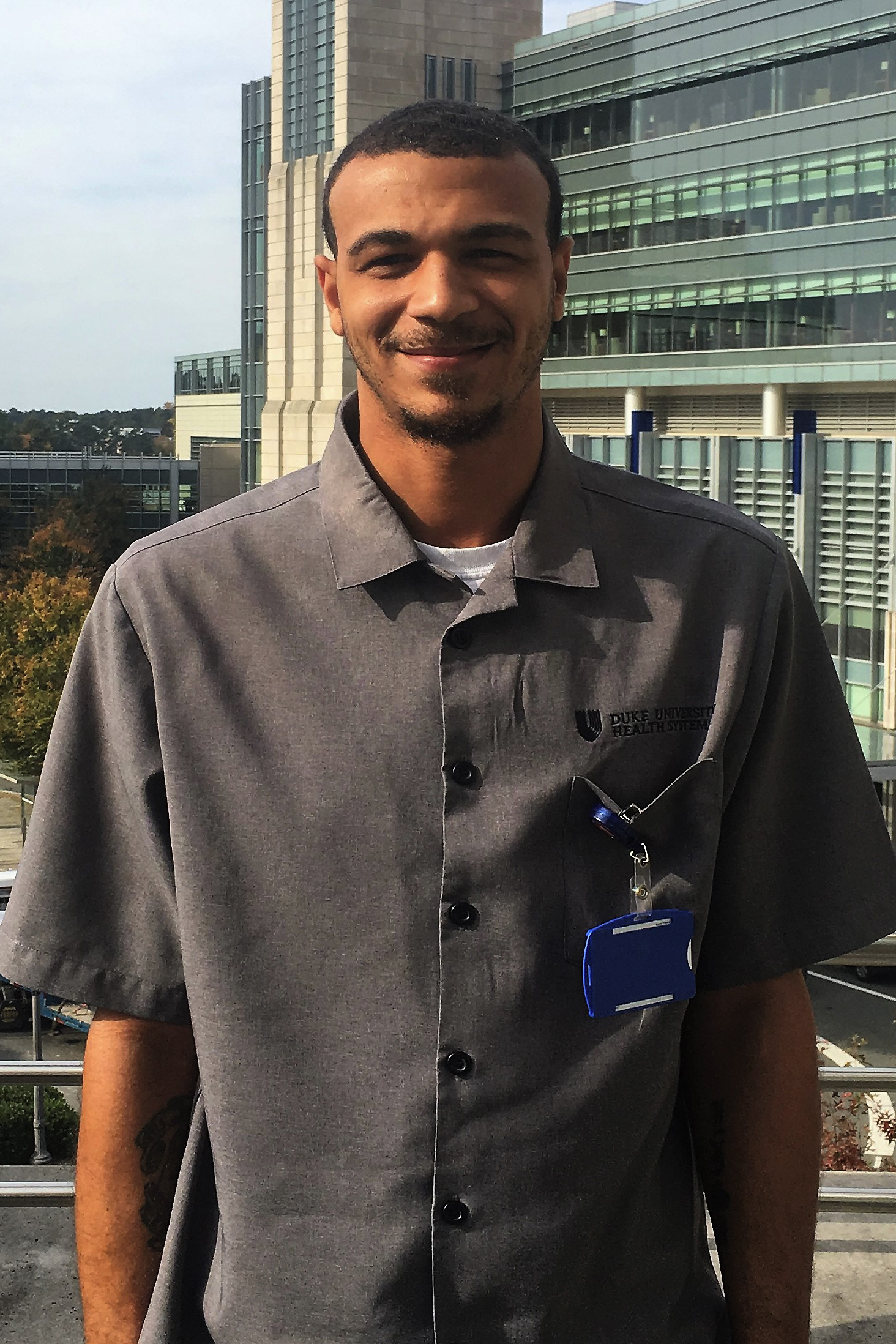 I would like to nominate Fred Riley for a Commitment to Excellence Award. I recently had a meeting scheduled with two individuals that were coming to the School of Nursing and were not familiar with the building. They were not exactly sure where the room was located. Fred saw them looking a little lost and he asked if he could help them find someone. They told him the room number. Not only did Fred tell them where the room was located, but also walked them to the elevator and up to the room. The guests were very impressed and told us about it before the meeting started. They wanted to let us know just how helpful he had been. They said most people would just tell you where to go, but they agreed that he went above and beyond by walking them to the room. This is not the first time I have heard about or witnessed Fred going above and beyond. ~ Angie Keith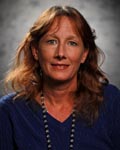 I am so grateful for Angela Goss. She often goes above and beyond her role to help others within DUSON. Most recently, our facility operations team was short-handed at a time that turned out to be extremely busy with room set ups and a number of coordination items. Angela stepped in, spent hours helping Tina and Nanika and they got the job done for our students. With this in mind, I nominate Angela for the Dean's Commitment to Excellence recognition coin. ~ David S. Bowersox
I would like to nominate Belinda Wisdom for a Commitment to Excellence Award. In preparation for our two-week Summer intensive course, Exploring Global Patterns of Health and Illness, for months I watched Belinda conduct language proficiency interviews with potential participants via Skype, collect visa/program paperwork, make several trips to the Visa office, respond to numerous amounts of emails, prepare course and marketing material, prepare the budget, secure lecturers, have meetings with Cambria Hotel representatives for lodging for the participants and several other course related obligations all while working on four other projects (preparation for Global Health Lecture, Asia Nurse Leaders Workshop, two new visiting scholars, and visiting delegation). During the course, she ensured that course faculty needs were met, that everything was in place to keep the program running smoothly and displayed cultural sensitivity at the highest regard for each of the 6 countries that participated (23 international students and 5 faculty chaperone), making them feel at home. Needless to say, the course was a success thanks to her enthusiasm and exemplary work ethic.  Each of these projects consist of a tremendous amount of work and long hours, but even with the overlap of events and exhausting workload, she manages to keep such a positive attitude.  Belinda continues to go above and beyond for our team as well as the DUSON community. She is definitely a force to be reckoned with!! ~ Submitted by Kimberly Jackson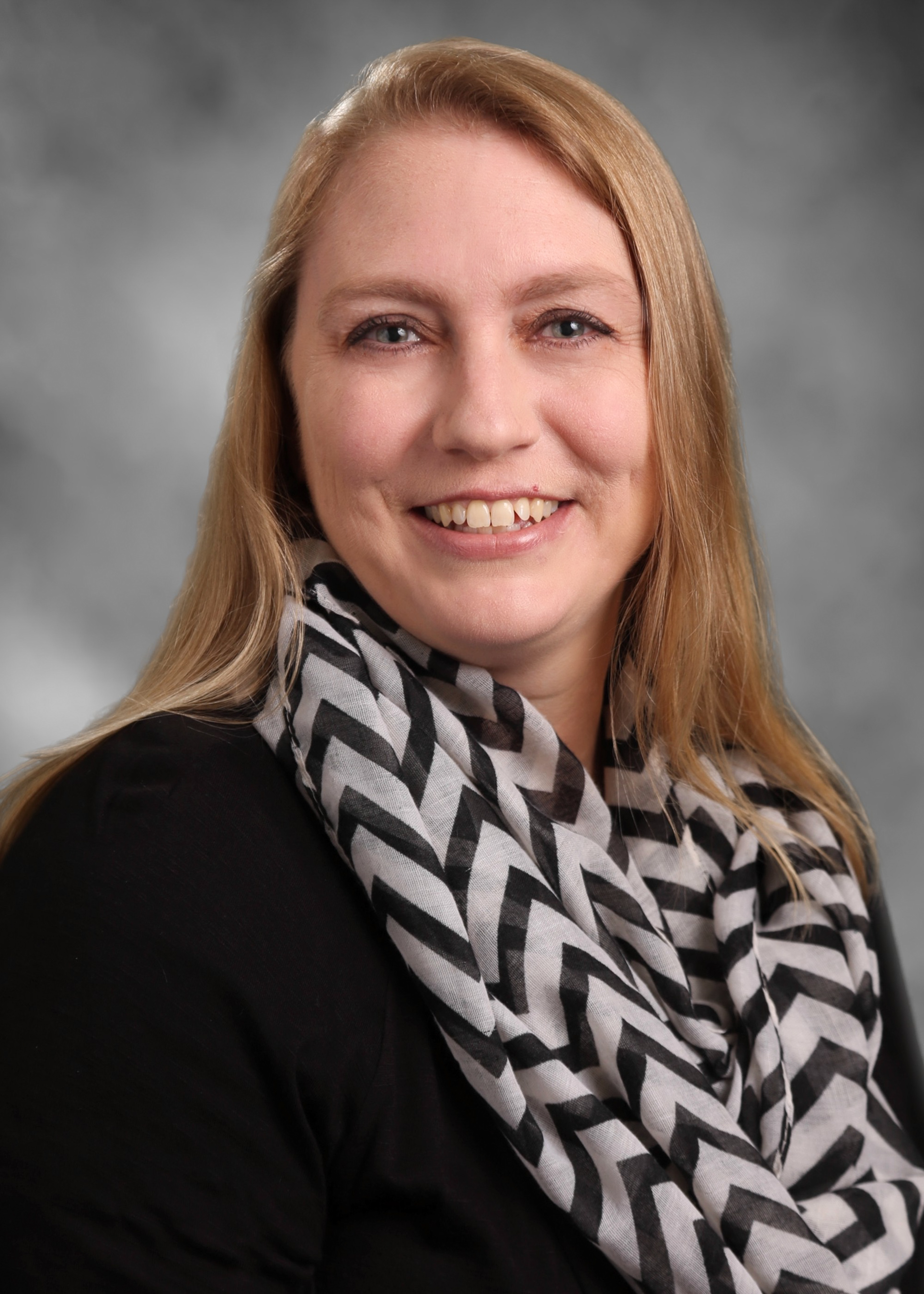 The Financial Aid Office nominates Susan Ray for a Commitment to Excellence Award. Susan set up an automated communication to send the Financial Aid Next Steps Guide for graduate students. Prior to Susan automating this process, we manually emailed this information to students, tracking who had received a financial aid award but had not received this communication. The only record of this communication was in the financial aid staff member's sent email. The Financial Aid Guide and Excel spreadsheet serve a very important function for students, providing the tools to more accurately estimate educational expenses and borrowing needs. It also refers them to other important offices and information related to billing and health insurance. Thanks to Susan's efforts, the students now have access to this information 24/7 in the DukeHub and we have a record of this email being sent in our student information system. Susan's technical abilities and project management are unparalleled. She broke down each step of the process, with specific parameters and questions for us, in a thorough, methodical manner. She anticipated issues and helped us think through the best process to meet our business needs in the most efficient manner, minimizing the risks for errors. Her efforts went above and beyond the call of duty and we are so appreciative of her time and work – she is a lifesaver! A huge shout-out and thank you to our superhero Susan Ray! ~ Submitted by the Financial Aid Office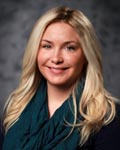 Katie Harrison has demonstrated initiative with enthusiasm for all of our course activities this summer semester. She has shown exceptional organizational skills with a high level of dedication to excellence in nursing education. The ABSN N 475 faculty ran two full days of simulations using standardized patients, robots, geriatric resource nurses, volunteers and the entire CND team. The days were action-packed, yet ran smoothly due to Katie's attention to detail. Katie was also instrumental in the ABSN/DEFT Blitz on June 11th.   Again, demonstrating initiative with enthusiasm, taking the lead on ordering, and organizing all of the nursing educational supplies needed for the back to back sessions. In addition, when the DEFT RN was unable to attend, Katie was quick to offer her services and assist the team in teaching 83 students on the basics of central line care in the home. Katie's humble, respectful and dedicated approach to service, make her a valuable and appreciated member of the DUSON team. ~ Submitted by Jill Brennan-Cook, Doreen Matters and Deirdre Thornlow.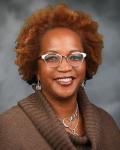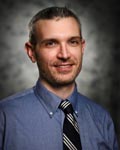 I'd like to nominate Raymond Brisson and Najla McClain for a Commitment to Excellence Award. I want to thank Najla for her contribution to making the fellow's induction so special for our colleague Liz Rende. Liz was unable to travel and Najla was traveling to the conference. Even though Najla had never used the technology, she volunteered to receive the robot, JaMMeR, and facilitated getting the equipment to the conference hall for a practice run and was on-hand to ensure that everything was packed up to get back to Duke.Without Raymond's creativity and willingness to extend the CND beyond the school doors using our virtual presence technology and Najla's willingness to take part in the crazy plan and take responsibility for the equipment while traveling, we wouldn't have been able to pull off a very special event for one of our faculty. I am so thankful that they both helped Duke demonstrate outstanding teamwork and support of each other!  Thank You! ~ Submitted by Rémi Hueckel