July 8, 2020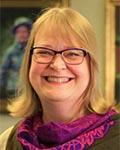 Kudos to Deborah H. Allen, DANCE member from Duke University Health System, and her entire team for their submission of their STT/ANCC proposal entitled: "Implementing Ipsilateral Peripheral Intravenous Access Procedures for Routine Scanning in Patients with History of Surgical Axillary Lymph Node Procedures (The iPIVAP Study)." This project requests funding for an 18-month period with a proposed start date of November 1, 2020.
Background of Clinical Issue
Lymphedema is a serious complication resulting from axillary lymph node procedures for treatment of breast and thoracic cancers. Standard of care contraindicates intravenous (IV) insertion in the ipsilateral extremity as a measure mitigate lymphedema. Recent evidence challenges current practice and posits that ipsilateral IV insertion is safe and may prevent contralateral extremity injuries from multiple failed IV attempts. However, implementing a new standard of care requires diligence to overcome barriers upheld by long-standing practice.
Study Purposes
Using the Consolidated Framework for Implementation Research, this pilot will examine facilitators and barriers that impact staff and patient uptake of practice change involving ipsilateral IV insertion in patients with axillary lymph node procedures in a single radiology center. The results of this study will guide adaptation necessary for successful health care system implementation.