You are here
CND Gains New Hospital Beds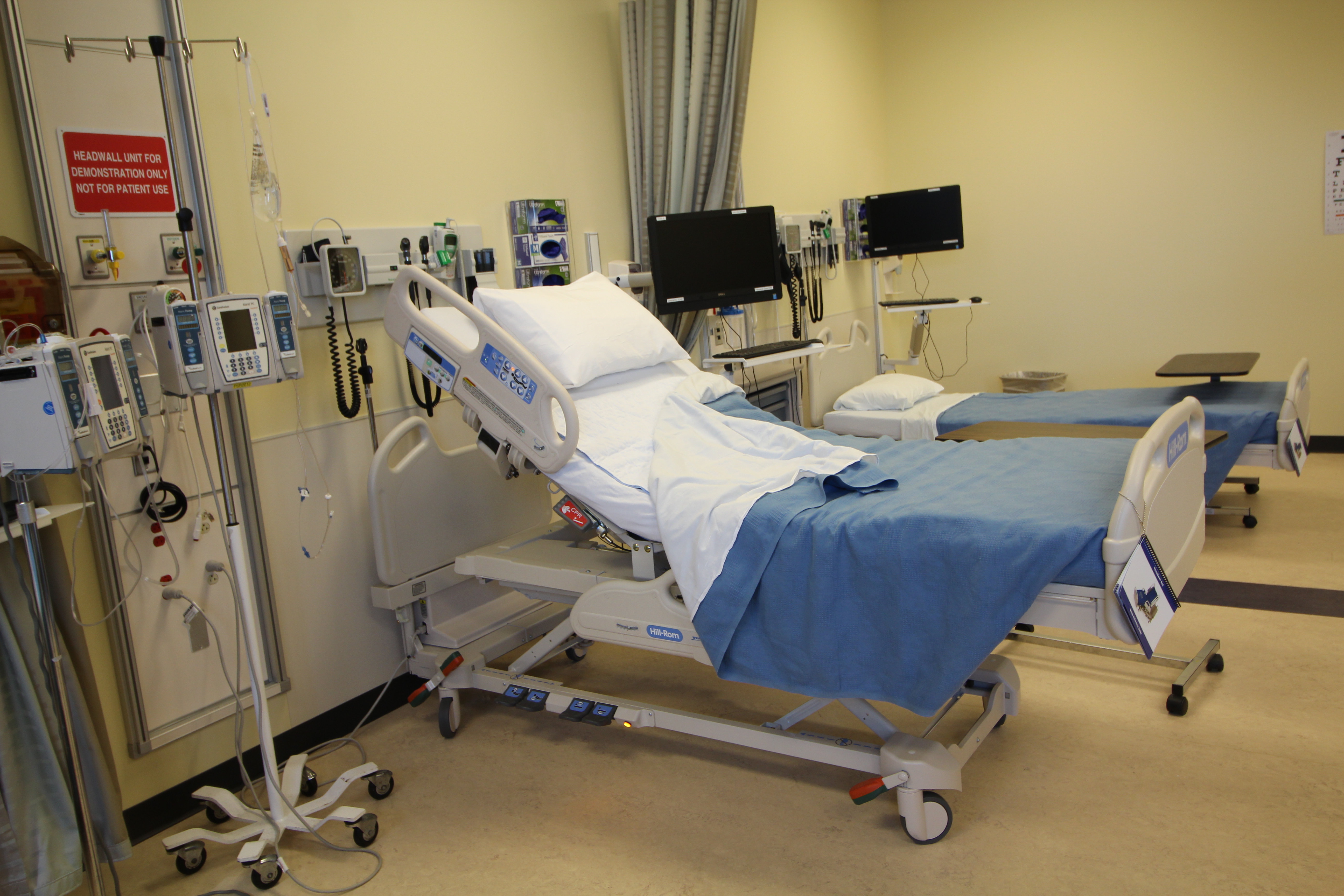 The Center for Nursing Discovery (CND) recently gained five new VersaCare hospital beds for students to practice with. These new beds have modern technologies that students will see while doing clinical rotations in hospitals and in their clinical sites. The beds feature a foam mattress, controls in the head of the bed, foot pedals, in bed weight mechanism and an "out-of-bed" alarm. 
"It is important that the CND create an authentic environment to optimize learning," says Margie Molloy, DNP, RN, CNE, CHSE, assistant professor and director of the Center for Nursing Discovery. "In skills-based education, the addition of the new beds allow for the development of psychomotor skills. The simulation experiences in the CND reflect real-life conditions and many of the scenarios that students participate in involve manipulation of the beds for provision of safe patient care." 
The previous beds were on average, 15 years old. Having the new beds in the lab will allow students to be better prepared for patient care. 
Molloy added, "In working with these new beds, students are instructed on, and remain cognizant of proper body mechanics when moving or repositioning patients. Exposing nursing students to the equipment that they will see in the clinical arena is beneficial in developing critical thinking and clinical decision-making skills." 
Involved Faculty Profiles