You are here
Muckler and Cantey Present Posters at INACSL Conference
Chris Muckler and Danett Cantey recently attended the International Nursing Association for Clinical Simulation and Learning (INACSL) conference in Toronto, Canada where they presented posters.
Muckler presented a poster entitled "Cultivating Care for Transgender Patients: A Simulation Pilot to Improve Cultural Humility." Co-authors of the poster include PhD alumni Ethan Cicero and Rachel Leonard. Her poster represented a pilot simulation scenario that addressed the knowledge and practice gap when providing care for transgender patients.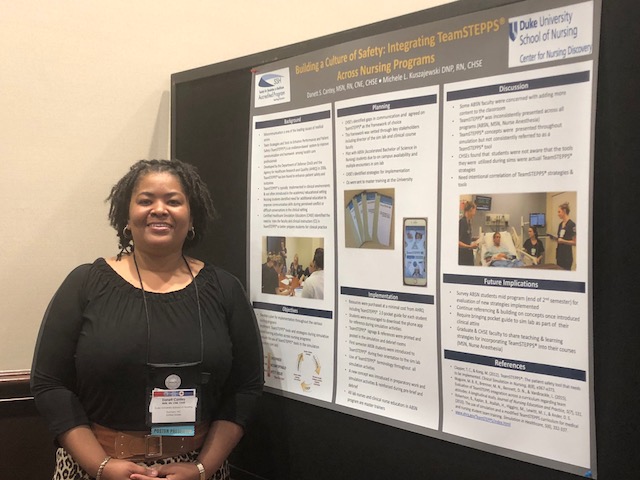 ​Cantey presented a poster entitled "Building a Culture of Safety: Integrating TeamSTEPPS Across Nursing Programs." Michelle Kuszajewski was a co-author of the poster. 
The INACSL Conference is a leading forum for simulation aficionados, researchers, and vendors providing the ideal environment to gain and disseminate current, state-of-the-art knowledge in the areas of skills/simulation operations and applications in an evidenced-based venue. Healthcare professionals will have the opportunity to network with colleagues and exhibitors, discuss best practices as relates to competencies, safety and quality performance indicators, and advance the science of simulation.
Involved Faculty Profiles