Dates: September 6-7, 2019
Location: Duke University School of Nursing, Durham, NC
Description
Cost
Agenda
Speakers
Description
The 8th annual Sickle Cell Disease Conference encompasses a two-day event to discuss the effects and treatment of SCD. The conference will include both lecture and Q&A panels to directly answer participants' questions.
Why Should You Attend?
Sickle cell disease is the most common inherited blood disorder in the United States, affecting approximately 100,000 people. This conference, designed for both health care providers and patients and families dealing with SCD, will highlight many of the complications as well as treatments for this disease. The conference goals include:
To provide knowledge about common medical and psychosocial complications of SCD in adults and children.
To understand patient-centered approaches to the care of individuals and families living with SCD.
To become informed on the latest SCD research.
Who Should Attend?
Day 1 will focus on education for health care providers (including nurses, social workers, therapists, pharmacists, physician assistants, physicians and others) and educators, community members, and medical and nursing students; Day 2 will focus on education for individuals and families living with SCD. We encourage participation from health care providers and individuals with SCD on both days, but childcare for children ages 3 to 14 years old will be provided only on Saturday (space is limited).
Cost
Healthcare Providers: $25 each day
Students: $10 each day
Individuals with sickle cell disease and family members: Free to attend*
*Childcare provided on Saturday only for children ages 3 to 14 years old.
Agenda
Day One: Friday, September 6, 2019
Room 1014
7:30 a.m. - 8:30 a.m.
Registration
 
8:30 a.m. - 8:45 a.m.
Welcome & Opening Remarks
 
8:45 a.m. - 9:30 a.m.
Sickle 101 - Pathophysiology Case Studies
Kathryn L. Hasell, MD
 
9:30 a.m. - 10:30 a.m.
Curative Therapies for Sickle Cell Disease
Suhag Parikh, MD
 
10:30 a.m. - 10:45 a.m.
Break
 
10:45 a.m. - 11:30 a.m.
ASH Guidelines
John J. Strouse, MD, PhD
 
11:30 a.m. - 12:15 p.m.
U.S. and Jamaica - Approaches to Self-Management in SCD
Antoinette Barton-Gooden & Dominique Bulgin, PhD
 
12:15 p.m. - 1:30 p.m.
Lunch
Art Gallery (located in Room 1140)
Featured art pieces were submitted by individuals with Sickle Cell Disease
1:30 p.m. - 2:15 p.m.
Primary Care in SCD - Home Visits Approach
Andrew Schamess, MD
 
2:15 p.m. - 2:30 p.m.
Break
 
2:30 p.m. - 3:15 p.m.
Patient Expert Panel
Facilitated by Melissa Gordon-Pitts, MSW, LCSW-C, LCSW
 
3:15 p.m. - 4:15 p.m.
New Approaches to Opiate Prescribing
Ifeyinwa Osunkwo, MD
 
Day Two: Saturday, September 7, 2019
Room 1014
8:30 a.m. - 9:30 a.m.
Registration
 
9:30 a.m. - 10:15 a.m.
Intro to SCD/New Research
Marcus Carden, MD
 
10:15 a.m. - 10:30 a.m.
Break
 
10:30 a.m. - 11:15 a.m.
Chronic Pain Management - Suboxone
Ifeyinwa Osunkwo, MD
 
11:15 a.m. - 12 p.m.
U.S. and Jamaica - Approaches to Self-Management
Antoinette Barton-Gooden & Dominique Bulgin, PhD
 
12 p.m. - 1 p.m.
Lunch
Art Gallery (located in Room 1140)
Featured art pieces were submitted by individuals with Sickle Cell Disease
1 p.m. - 1:45 p.m.
Seniors with Sickle Cell Disease
Charity Oyedeji, MD
Transition: Adolescents with SCD - Room 1026
Breakout Session
Sarah Leonard
1:45 p.m. - 2:30 p.m.
Movement & Exercise: Non-Pharm Approaches to Managing SCD Pain
Ashley Mlay, PA
 
2:30 p.m. - 2:45 p.m.
Break
 
2:45 p.m. - 3:15 p.m.
Patient Expert Panel Discussion
Facilitated by Melissa Gordon-Pitts, MSW, LCSW-C, LCSW
 
3:15 p.m. - 4 p.m.
Sickle Cell Research in NC
Paula Tanabe, PhD & Ifeyinwa Osunkwo, MD
 
Speakers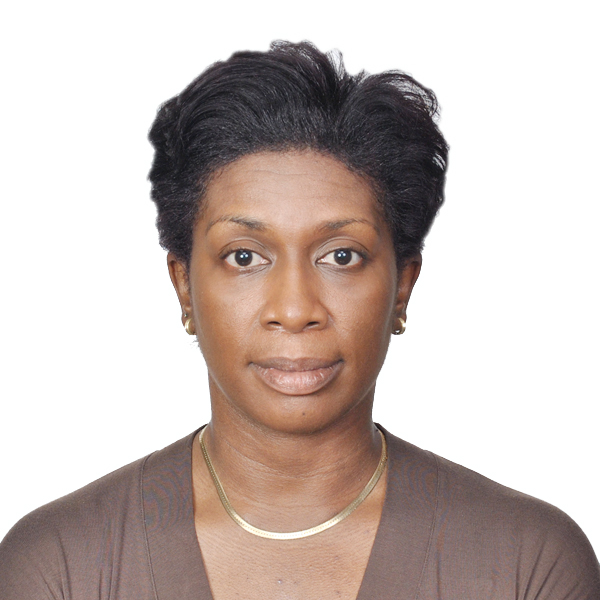 Antoinette Barton-Gooden
Barton-Gooden is a tenured lecturer and a doctoral candidate at The University of the West Indies, Mona Campus in Jamaica. Her doctoral study focuses on Health-related Quality of Life (HRQoL) among adult smokers and non-smokers with sickle cell disease. She has worked in sickle cell research for over two decades and is professionally known for her research in SCD, physical restraint usage in hospital and gender issues. Her other research interests are in the areas of smoking cessation and nursing leadership. She is a trained motivational interviewing (MI) practitioner, who co-facilitates workshops to enhance the health and wellbeing of persons living with and working in HIV/AIDS care settings.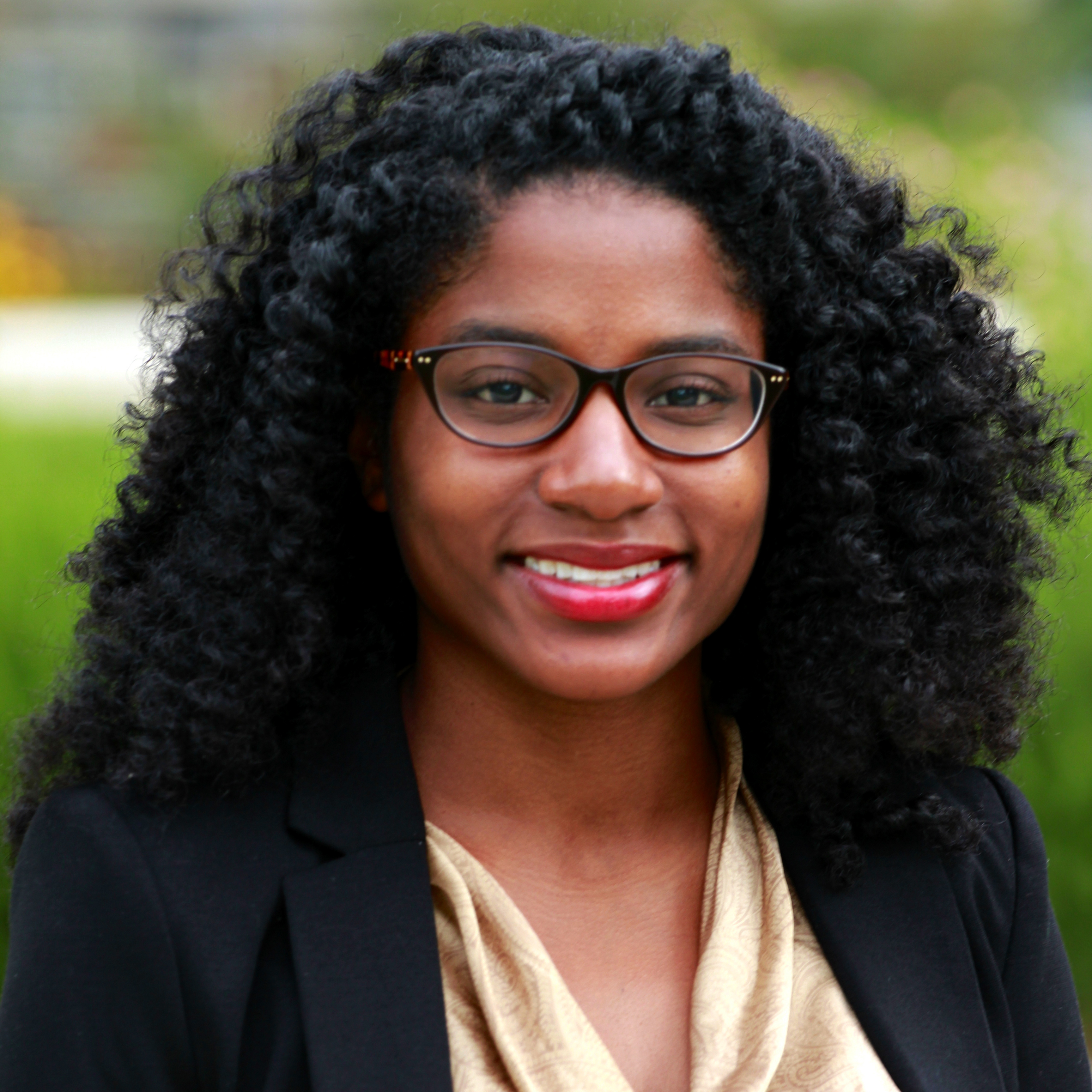 Dominique Bulgin, PhD
Bulgin graduated in 2015 with a BSN with highest honors from Nell Hodgson Woodruff School of Nursing at Emory University. During her undergraduate study at Emory, she was involved in a secondary analysis research study about the health behaviors of college women experiencing sexual violence and disordered eating symptomology. She also has experience with analysis of a grounded theory study data that focused on barriers to self-care management in working older adults who have diabetes. Her experiences volunteering in a sickle cell clinic inspired her current research interest, which include investigating the influence of stigma on sickle cell disease self-management and identifying interventions to improve the health and quality of life of individuals with sickle cell disease. She is currently a post doctorate scholar in the National Clinician Scholars Program.

Marcus Carden, MD
Carden is a Med/Peds hematologist who was raised in Greenville, North Carolina. He completed undergraduate studies at the University of North Carolina at Chapel Hill in 2002, where he received a BS in Statistics and a BA in Sociology. He then spent a year in rural Colorado working in a homeless shelter and then went to enroll in a pre-medical studies program at New York University in New York City. He subsequently completed medical school at the Brody School of Medicine at ECU in Greenville, NC in 2009. After combined training in Internal Medicine and Pediatrics at Virginia Commonwealth University in Richmond, Virginia, he went on to complete a combined Pediatric Hematology/Oncology/Bone Marrow Transplant and Adult Hematology fellowship at Emory University School of Medicine in Atlanta, Georgia. Under the mentorship of Wilbur Lam and Claudia Morris, his fellowship research included studying the biomeachanics of sickle red cells and investigating the impact of intravenous fluids on vaso-occlusive pain episodes in children in the emergency department. After his fellowship, he joined the hematology faculty in the Departments of Pediatrics and Medicine at the UNC School of Medicine as an Assistant Professor and as the Director of the Pediatric Sickle Cell program. As a clinician for both pediatric and adult patients with sickle cell at UNC, he is actively engaged in clinical and translational research projects aiming to improve the lives of patients across the lifespan. He is a recent recipient of an institutional K-award at UNC, and he will be mentored by Nigel Key and Paula Tanabe. His goal is to become a successful and independently-funded physician-scientist with expertise in designing clinical trials aimed at improving outcomes for pediatric and adult patients with sickle cell disease.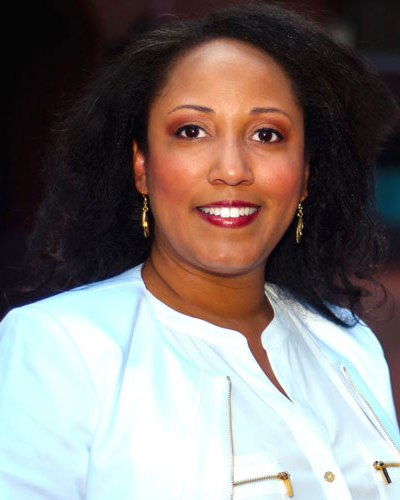 Melissa Gordon-Pitts, MSW, LCSW-C, LCSW
Gordon-Pitts works at Duke University Hospital as a social worker in their Comprehensive Adult Sickle Cell Clinic where she provides counseling and support services to her patients. In addition to her direct care of patients, Gordon-Pitts offers cultural sensitivity and trauma informed care training to the medical staff. Teaching is one of her passions. She has provided trainings on a variety of tops including historical trauma and its impact on African American patients, effective social work with patients who have Sickle Cell Disease, maximizing life with Sickle Cell Disease and tackling mental health issues from a spiritual perspective. Gordon-Pitts has 18 years of experience in the mental health field counseling individuals, children, families and couples. She is the CEO and found of Core Health Counseling, a private therapy practice with offices in Raleigh, NC and Alexandria, VA. Gordon-Pitts obtained her Bachelor's degrees in Psychology and Social Work from the University of Maryland, Baltimore County. She graduated from the University of Maryland School of Social Work with her Masters in 2001.
Kathryn Hassell, MD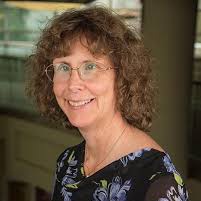 Hassell is a Professor of Medicine and Director of the Colorado Sickle Cell Center and inpatient and outpatient pharmacy-directed anticoagulation services at the University of Colorado Denver. She completed her Bachelor's of Art in Medical Technology at the College of St. Scholastica and her medical education at University School Minnesota School of Medicine, internal medicine residency at the University of North Carolina at Chapel Hill and a fellowship in Hematology/Oncology at the University of Colorado Denver. Her interest and expertise includes academic specialty practice, clinical and translational research in hemoglobinopathies, thrombotic disorders and anticoagulation. Hassell is an active member of the American Society of Hematology, International Society of Thrombosis and Hemostasis, and the American Pain Society. She co-chairs and serves on a number of national steering committees for multicenter clinical trials and federal projects sponsored by NIH, HRSA and CDC, and is the founder of the Sickle Cell Adult Provider Network, an organization which seeks to enhance research collaboration and communication across the adult sickle cell provider community. She has published numerous articles and other work in her field and participated in guideline and registry development. Hassell lectures nationally and internationally on sickle cell disease, thrombotic disorders and anticoagulation. In her spare time, she enjoys the mountains of Colorado and medical missionary work in Central America and Africa.
​Ashley Kahlil Cole Mlay, MA, AT, MHS, PA-C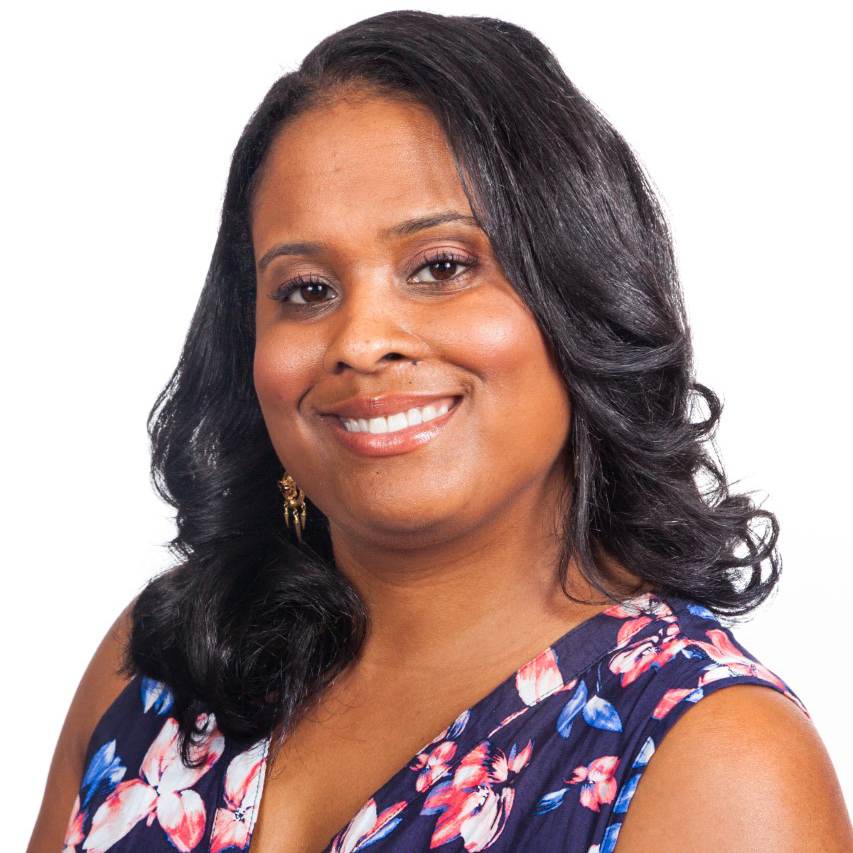 Mlay works at Duke University Hospital as a Physician Assistant in the Comprehensive Adult Sickle Cell Clinic where she provides care for patients in the clinic, day hospital, and on the rounding consult service. Prior to beginning her career as a physician assistant, she worked as an athletic trainer at the collegiate level for seven years. Her background in sports medicine sparked an interest in non-pharmacological pain management, specifically how movement and exercise can be used to help manage pain. She was a lecturer for three years at The Ohio State University int he athletic training program teaching upper extremity evaluation. She completed a global health rotation in Tanzania while in PA school. Throughout her undergraduate and graduate schooling in athletic training she was involved in research, publishing her graduate thesis "Scapular Bracing and Alteration of Posture and Muscle Activity in Overhead Athletes with Poor Posture." She maintains an interest in researching the relationship between exercise, movement, and sickle cell disease as well as other areas of sickle cell disease. Mlay obtained her Bachelors of Science from The Ohio State University in Allied Medical Professions, Athletic Training, obtained her Masters of Arts in Exercise and Sports Science, Athletic Training Specialization, and obtained a Master's of Health Science with a Physician Assistant Certificate from Duke University.
​Ifeyinwa (Ify) Osunkwo, MD, MPH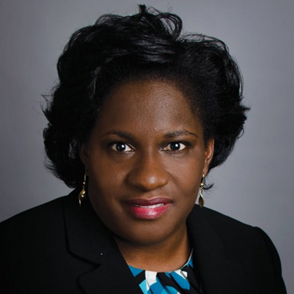 Osunkwo is a lifespan hematologist and Sickle Cell Disease expert with over 25 years of experience in the management of adults and children with SCD. She is the medical director of the sickle cell disease enterprise for Carolinas Healthcare System (CHS) and the Levine Cancer Institute in Charlotte NC. Her mission is to improve the quality of life for all persons living with sickle cell disease in the Carolinas and over the past three years she has established a Comprehensive Sickle Cell Center of Excellence at CHS serving 1300 adults with the help of a multi-disciplinary team using the chronic disease management model. This model links all patients into a medical neighborhood based on disease severity and available resources and infrastructure. Osunkwo believes strongly that "you have to manage the patient as a whole person and not just dealing with emergencies or pain." She supports the Carolinas Healthcare Systems mission "To improve health, elevate hope and advance healing for all" (living with SCD).
Charity Oyedeji, MD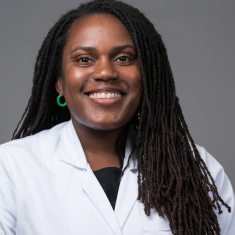 Oyedeji is originally from Houston, Texas. She attended medical school at Texas A&M and completed residency in Internal Medicine-Pediatrics at the University of Rochester in the Community Health and Advocacy Resident Education Track in 2017. She is currently a Hematology Fellow at Duke University. Her interest in hematology sprouted from her losing several family members to complications of sickle cell disease. Her current research is in sickle cell and aging. She is a Duke Pepper Center Scholar and currently has a pilot study of a geriatric assessment for sickle cell. She has a publication on a Multi-institutional Comparison of Younger and Older Adults with Sickle Cell Disease. She is also a Duke REACH Equity Research Education Training (RET) Scholar and is studying disparities in advance care planning for adults with sickle cell. Her goal is to improve management and quality of life for adults with sickle cell disease.
​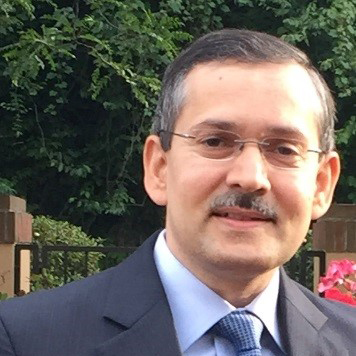 Suhag Parikh, MD
Parikh is an Associate Professor of Pediatrics at Duke University and an attending physician with the Duke Pediatric Blood and Marrow Transplantation program with clinical and research interests in cell based therapies for pediatric non-malignant disorders. He has a special interest in hemoglobinopathies and primary immune deficiency disorders. Dr. Parikh is involved in several clinical trials involving alternative donor sources for allogeneic hematopoietic stem cell transplantation for sickle cell disease and thalassemia, such as unrelated bone marrow, unrelated cord blood and haploidenitcal donors. He is also pursuing newer approaches for these diseases including gene therapy. He participates in multicenter consortium for treatment of primary immune deficiency disorders and plays an active role in development of new protocols for patients with primary immune deficiencies, such as severe combined immune deficiency (SCID), chronic granulomatous disease (CGD) and Wiskott Aldrich syndrome (WAS). Parikh has been an invited speaker at national and international meetings and published several articles on these topics.
Andrew Schamess, MDS
Schamess received his medical degree from the University of Massachusetts Medical School in 1991 and completed his residency and fellowship in internal medicine/primary care at George Washington University in 1996. After completing his education, he took over as the medical director of a free clinic for refugees and immigrants from Central America in Washington, DC. Over the course of four years, he helped develop the clinic to the point where it could apply for and subsequently receive status as a Federally Qualified Health Center. In 2000, he was asked by the newly elected mayor of DC, Anthony Williams, to serve as the Deputy Director for Primary Care, Prevention and Planning in the District of Columbia Department of Health. In this role, he oversaw the immunization division and the tuberculosis case finding and treatment unit, and I was part of the team that developed a new safety net system for the uninsured in Washington, DC. In 2012, he moved to Ohio to take a faculty position at the Ohio State University Wexner Medical Center, where he was asked to start a home-based primary care program for adult patients with disability and multiple chronic conditions. The program grew to serve over 400 patients. From 2014 to 2016, as lead physician, he oversaw two nurse practitioners, an RN cae manager, a social worker, and several support staff. Since 2016, he has been collaborating with Dr. Payal Desai, who runs the Comprehensive Sickle Cell Center in The James Cancer Hospital at Ohio State, to develop a home-based primary care initiative for adults with sickle cell disease. At this time, they have 40 patients enrolled, with encouraging preliminary findings that they presented at the American Society of Hematology Annual Meeting in San Diego in November 2018.
​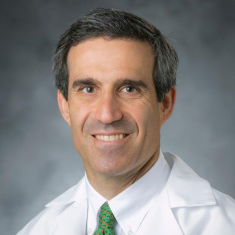 John J. Strouse, MD
Strouse completed a combined residency in Pediatrics and Internal Medicine at the University of Rochester and a combined fellowship in Hematology (National Institutes of Health) and Pediatric Hematology/Oncology (Johns Hopkins University School of Medicine and National Institutes of Health). He was an Assistant Professor of Pediatrics and Medicine at Johns Hopkins University before moving to Duke University as an Associate Professor of Medicine and Pediatrics and Director of the Adult Sickle Cell Program. His research has focused on the epidemiology, risk factors, and prevention of the pulmonary and central nervous system complications of sickle cell disease and includes retrospective and prospective cohort studies and clinical trials. He received his PhD in clinical investigation from the Johns Hopkins Bloomberg School of Public Health for a series of studies to identify predictors of cognitive function in children with sickle cell disease. This work has expanded to the evaluation of the interaction between environment and disease in both children and adults with sickle cell disease. Other research interests include the application of large clinical, research, and administrative databases to the study of rare hematological diseases and interventions to improve quality of and access to care for sickle cell disease. Strouse has expertise in the diagnosis and treatment of children and adults with non-malignant blood disorders with special interest in sickle cell disease and other hemoglobinopathies.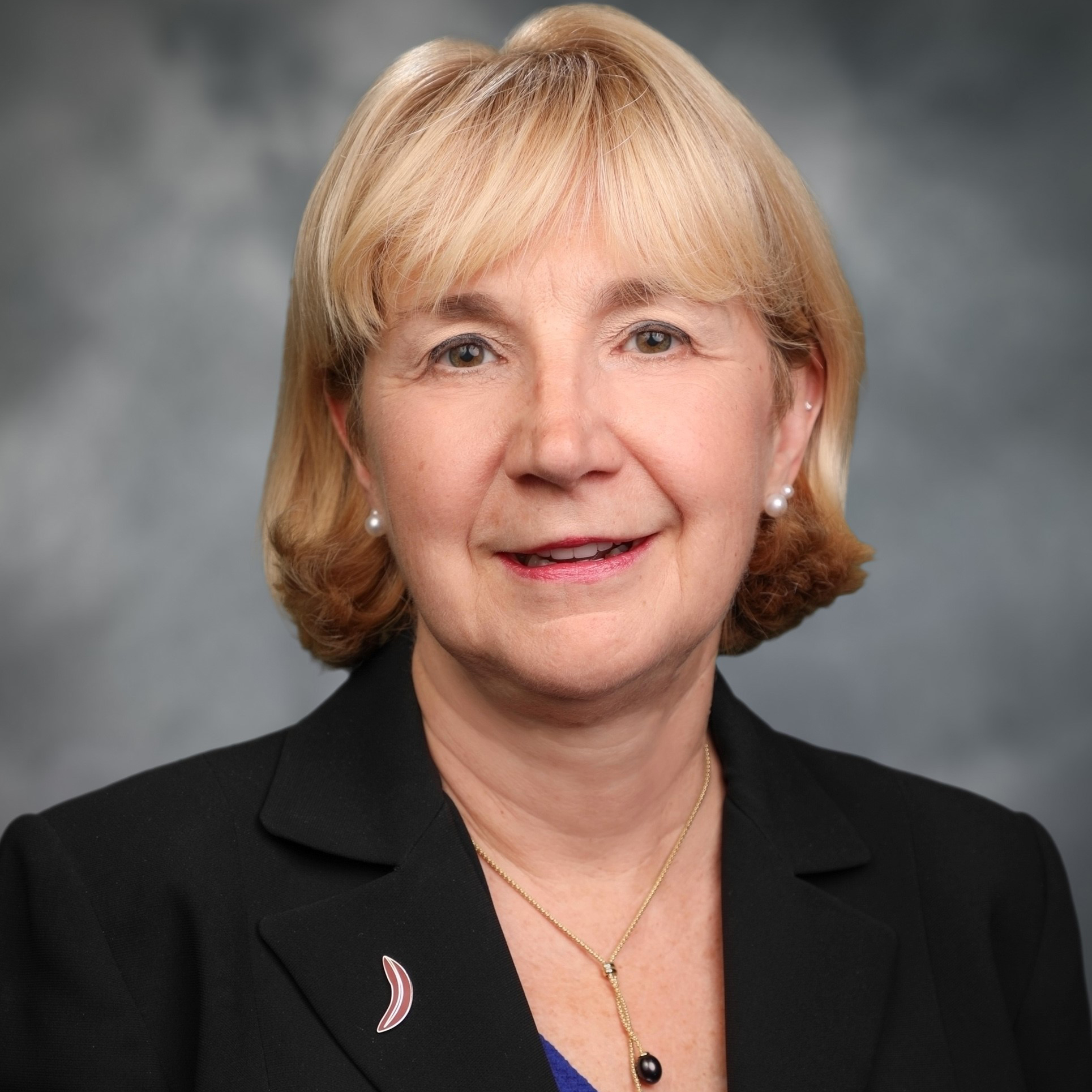 Paula Tanabe, PhD, RN, MPH, FAEN, FAAN
Tanabe is a Professor in the Schools of Nursing and Medicine at Dke University and Associate Dean for Research Development and Data Science in the School of Nursing. Tanabe's program of research focuses on improving systems of healthcare and patient outcomes for persons with sickle cell disease. Tanabe has a strong focus on improving emergency department care for this population and has conducted many investigations in this area. Tanabe currently has AHRQ funding to disseminate decision support tools to primary care and emergency department providers throughout North Carolina and portions of South Carolina. These tools were based upon the National Heart, Lung and Blood Institute evidence-based recommendations for the treatment of sickle cell disease. Tanabe is also the co-PI for the National Heart, Lung and Blood Institute "Sickle Cell Disease Implementation Consortium, U01." The consortium includes eight centers from across the United States. Each center has conducted a comprehensive assessment of barriers to care and will enroll 300 patients in a registry and randomized controlled trial. Her most recent grant will compare pain relief between individualized and weight based opioid protocols for the treatment of VOE in five emergency departments across the U.S. She was previously assistant director of a T32 post-doctoral fellowship in health services research at Northwestern University. Her methodological expertise includes prospective multi-site trials, survey methods, qualitative research, quality improvement and learning collaborative, and retrospective structured medical record reviews. Tanabe is a member of the Emergency Severity Index (ESI) Triage Research Team that develops educational tools to treat ED providers on the use ESI.