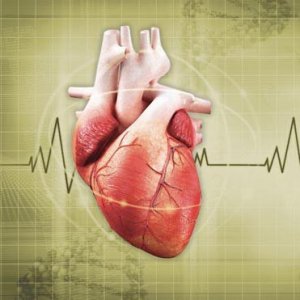 The cardiovascular specialty offers you the opportunity to become an expert clinician in the care of individuals with cardiovascular disease. The online coursework includes content from the American College of Cardiology Core Curriculum and incorporates the latest evidence based knowledge in the field. On-campus intensives provide you with opportunities to engage with cardiovascular clinicians and inquire about novel research and innovative practice. As a synthesis, you participate in clinical practice under the mentorship of an expert clinician in a cardiovascular specialty.
Coursework and clinical experiences prepares you to practice in both inpatient and outpatient cardiovascular settings across the country. The specialty courses provide the requisite knowledge and skills to demonstrate expertise in cardiovascular care. Upon successful completion of this program, you can find employment in general cardiology, electrophysiology, heart failure, cardiac transplant, vascular and lipid specialties.
Highlights
Curriculum includes three specific cardiovascular courses integrated within the nurse practitioner major

Clinical experiences available with internationally renowned Duke cardiovascular faculty in the Duke Heart Center ranked among the top programs in the nation by U.S. News and World Report, as well as in community and rural settings across the country

Faculty teaching in this program are active in clinical practice

Provides 168 clinical hours in cardiovascular settings across the spectrum of care

9 credit hours (minimum)

Spring start only
Q&A with Lead Faculty Margaret Bowers
Q: What attracts you to cardiology?
A: Cardiovascular disease remains the number one cause of mortality in the U.S. today. I am passionate about providing care with a focus on reducing mortality and preventing heart disease to create a healthier nation. There are many options for improving cardiovascular health that do not include medications. Being active, reducing salt and sugar in your diet and not smoking all contribute to improving cardiovascular health and ultimately reducing the risk of developing cardiovascular disease.
Q: What makes the cardiology specialty unique?
A: The curriculum in the cardiology specialty is mapped to the recently published American College of Cardiology NP/PA competencies preparing the nurse practitioner with the knowledge and skills to provide evidence-based care in their future practice. The clinical hours provide students with the opportunity to engage with experienced cardiovascular clinicians in face to face or telehealth experiences.
Q: What type of nurse should consider a DUSON certificate in cardiology?
A: Adult-Gerontology Primary or Acute Care and Family Nurse Practitioner students as well as nurse practitioners in current practice who want to work in cardiology.
Q: Describe an excellent candidate for the cardiology specialty?
A: An ideal candidate for this practice has nursing experience in cardiology which provides a foundation for delving into advanced cardiovascular content. The candidate can be a nurse practitioner in current practice in family practice or internal medicine who would like to focus on cardiovascular population-based health care. The candidate can also be an Adult-Gerontology Primary Care or Acute Care or Family Nurse Practitioner student who wants to focus their care on individuals with acute or chronic cardiovascular conditions.
Q:How can the cardiology specialty enhance a nurse's career?
A: This specialty expands opportunities for primary care nurse practitioner students to develop a cardiovascular niche in an internal medicine or family practice. This niche can focus on care of individuals with chronic cardiac conditions such as high blood pressure or heart failure. For the acute care nurse practitioner, the advanced cardiovascular knowledge and skills, provides an expanded skills set to distinguish the from other candidates when applying for an acute care nurse practitioner position.
Courses
NUR 801: Advanced Practice Nursing: Cardiovascular Specialty I (Spring only)

NUR 803: Advanced Practice Nursing: Cardiovascular Specialty II (Summer only)

NUR 805: Advanced Practice Nursing in Adult-Gerontology Cardiovascular Synthesis
Enrollment Options
If you are interested in adding this specialty to your academic plan, you must complete the Add a Specialty Form. This form must be submitted to the MSN Program Office via email (son‐msn@dm.duke.edu) at least 10 days prior to the start of the semester.
Nurse practitioners with an MSN degree or higher from a regionally accredited institution and nurse practitioner students from other regionally accredited colleges or universities interested in earning a certificate in this specialty should follow instructions for the Specialty Certificate application. Enrollment decisions are made by the lead faculty of the specialty based on space availability.