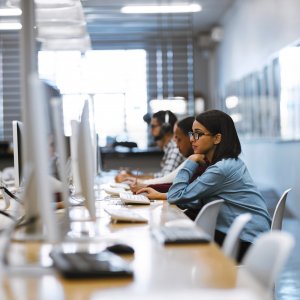 Welcome to the School of Nursing Information Technology (SON-IT) Department! We are responsible for supporting all technology needs of the school, working with faculty, staff and students.
If you need any assistance, contact IT Service Desk - either by phone at 684-9200 or by email at sonit-support@duke.edu. One of our Service Desk analysts will normally be able to help with any issue that you have. If it is something outside of our normal service delivery, we will escalate to the appropriate person.
In addition to full support for our faculty and staff, we also offer comprehensive support for our students. Our students arrive at the School of Nursing with a variety of devices, all of which need to access the wireless network as well as Duke Enterprise resources such as Sakai. We will provide support with building presentations, video creation and editing, connectivity when away from Duke and a variety of other tasks.
We also provide after-hours support for students. If any student cannot access their course material at any hour of the day, they can call in for support and we will work with them within an hour to help them get their materials.