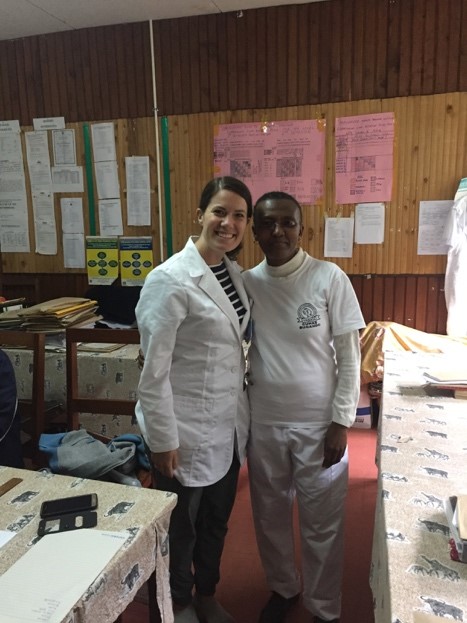 I have just completed my first week in Machame and already feel very much a part of the hospital. Machame is a smaller town up in the mountains. Therefore, it is about 20 degrees colder than the larger town, Moshi, and its climate is much more tropical. It rains almost every morning here and can be quite chilly. We are also on the side of Kilimanjaro, although I have yet to see the mountain because of the fog and clouds.
The hospital is a smaller mountain hospital which has been wonderful because you really get to know all of the staff. We have worship every morning starting at 7:30 a.m. followed by the morning report. This details the events that happened the previous day: hospital admissions, deaths, OR cases, etc. After this, everyone breaks for breakfast and tea until about 9:30 - 10 a.m. which is when all of the clinics start. Truly, there is no set time for things to begin or end. I have been able to be in the CTC (HIV) clinic which happens Wed and Friday. As well, the pediatric HIV clinic occurs on Saturdays. This clinic is amazing! Everyone is so welcoming and love to have students with them. I was able to talk with the head doctor of the clinic. He is extremely knowledgeable and actually started the HIV clinic. We see about 75-100 patients a day. They use a lot of the similar medications; however, they do not have access to the integrase inhibitors due to cost. As well, because of the volume of patients, practitioners are unable to do physical assessments on their patients unless the patient has a specific complaint. They typically call the patient in, check that their viral load and CD4 counts are within limits and up to date, and then prescribe the medication. Another difference is that the patients follow up every 1 month as opposed to ever 3 or 6 months as they do in America. I have also been able to attend the general medical clinic which consists of patients with hypertension and diabetes. It is interesting to see the problems we have in America with patients are similar to the problems they have here in Machame. Machame is actually a pretty wealthy town because they have great soil to grow a lot of plants; therefore, they are very successful in the market. People have a lot of food to eat which causes obesity. This combined with the high starch and salt diets makes it difficult to control their hypertension and diabetes. Similarly, in America, most patients do not want to control their diet or exercise to help manage their medical problems. The doctor and I had a good laugh about this. Lastly, I was able to attend one of the outreach clinics on Thursday. This is when we go to a patient's individual home to manage care. Both patients had urinary catheters that needed to be exchanged. Most of the patients we see in outreach are on palliative care.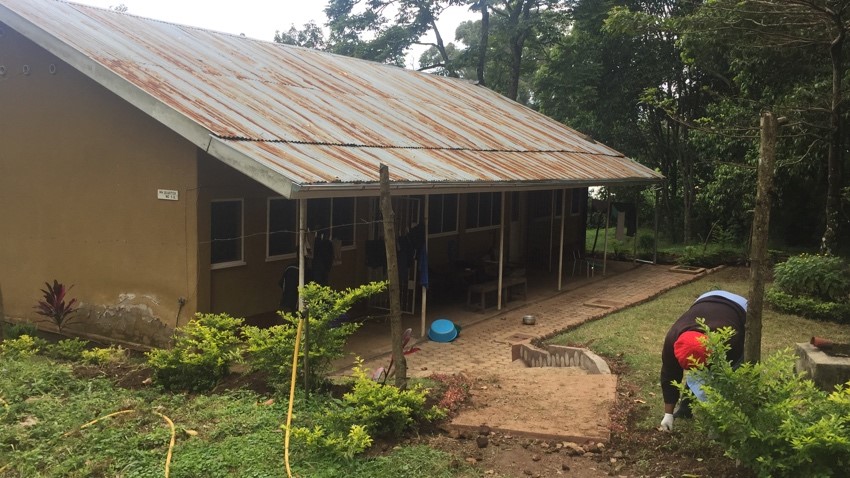 As far as living, I have a few house mates who are all wonderful! We cook dinner together every night. Three of them are from Austria and two are from Duke University. The Austrians will be leaving soon and we will get two more German students. This weekend I plan on heading into Moshi. Moshi is a larger town with some more western restaurants, coffee shops and grocery stores. On Sunday, I will be going to an international church with Bob (an American that has been living in Tanzania for 14 years). As well, Machame is having a "hash run"; it is a run through mountain trails that ends at a pub where everyone has a beer together. Next weekend I will be in Zanzibar so I look forward to showing you those pictures!