2022 University Scholar Enters Nursing Field Due to Kenya Mission Trip Experience
Faith Bramble is working toward her nursing career through the Accelerated Bachelor of Science in Nursing (ABSN) Program.
Image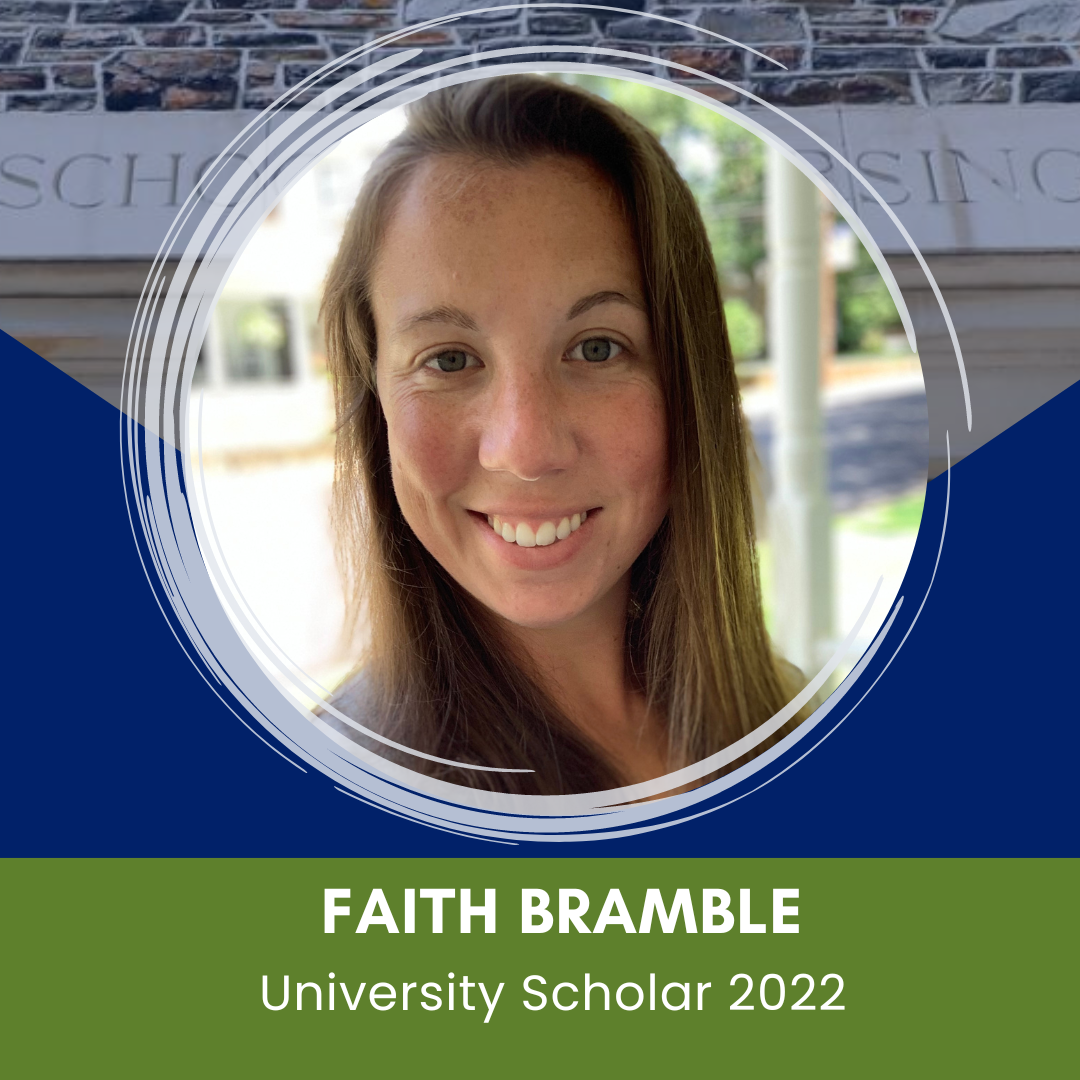 October 17, 2022
For 14 years, Faith Bramble educated students with multiple severe/profound disabilities as a high school special education teacher. Out of a desire to shift careers, Bramble chose the Duke University School of Nursing to pursue her Accelerated Bachelor of Science in Nursing (ABSN) degree.
Bramble is the school's 2022 University Scholar, allowing her to connect with students throughout the university as well as receive funding toward her tuition and professional development.
While as a teacher, Bramble would travel to Kenya for summer mission trips. During those trips, she would be energized by her role as triage coordinator for the traveling medical clinics.
"I wish I could have done more with the medical mission work," she said. "The variety of directions you can go with a nursing degree was very appealing to me. Nurses are involved with every part of health care from being political advocates everywhere in a hospital, to school nurses, to being part of disaster relief efforts. Also, the hands-on, intimate relationships that nurses develop with patients is a huge plus."
Her time at Duke has shown her exactly how much responsibility a nurse has and can have, depending on their role and education. She has learned that nurses are integral in educating patients about their illness, medications, and lifestyle changes while providing them with therapeutic and compassionate support.
A particular experience that resonated with her is one where the nurse was at the forefront of a patient response.
"I was involved in a rapid response team call where my nurse was the ringleader," Bramble said. "She caught the issue, and everyone involved directed questions to her. That same nurse caught a medication conflict and immediately messaged the pharmacy and the provider for clarification. She was listened to, and the medication was changed.
Nurses are the last stop for a patient, so it is our job to question procedures, surgeries, treatments, or medications."
As a wife and mother of four, listening to how faculty at the School of Nursing are not only currently active in the field but are also spouses and parents themselves has particularly been motivating and confirming to Bramble.
"Most of the professors are married and have children, which impacts me as a wife and mother to believe that I really can achieve this goal, even later in life," she said. "Most of our faculty members are still practicing health care workers who are very in touch with what is going on and care about the future of nursing. That is awe-inspiring to me."