Wednesday, December 4, 2019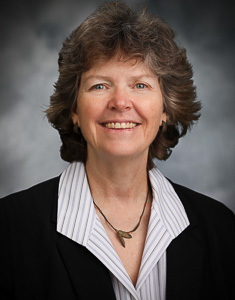 Congratulations to Donna Biederman, associate professor, (and her entire team) who received an award for her Duke Intellectual Community Planning Grant (ICPG) proposal entitled: "Housing and Health: A Multi-Sector Community-Driven Approach to Achieving Health Equity." This award is for a one-year period, beginning January 6, 2020. This project was awarded $4,950 for the one-year project period.
A range of social, environmental and economic factors impact health outcomes. Affordable quality housing, safety from crime, good schools, job stability, proximity to fresh food, parks and transportation, and clean air and water are critical to attaining and maintaining optimal physical, mental and social health. In its 2019 Annual Message, the Robert Wood Johnson Foundation singles out one key factor of focus for achieving health: housing. Using a multi-sectoral community-engaged process, we will explore research ideas most salient to our community partners. Combining a community engagement process with interdisciplinary expertise, we will address social, economic and environmental influencers of health, with the eventual goal of transforming Durham into a healthier place for some of our most vulnerable residents. Through a series of planning meetings and Design Thinking workshops, we will identify social, economic and environmental factors (SEE Factors) for which an intervention can improve health and clinical outcomes. Throughout the process, we will use evidence-based principles of community engagement and retention that foster community trust and transparency in clinical research, mutually beneficial relationships for multiple stakeholders, and positive health outcomes. Outcomes from our year of planning include: Convergent Science team created & named (interdisciplinary approach to solving a complex problem); action items for community partners; and a plan for seeking follow-on research funding.
Partners include: