October 12, 2020
Image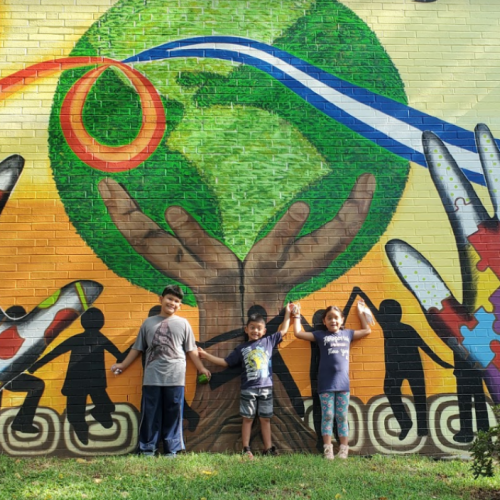 When psychiatrist Dr. Luke Smith moved from Arkansas to North Carolina to complete his residency in the late 90s, the state was experiencing a significant wave of immigration from Latin America. Through his experience treating patients from this demographic, Smith saw a population needing care with no workforce to care for them.
To address this need, Smith founded El Futuro in 2001 as a volunteer organization to help first- and second-generation Latino families who are uninsured or underinsured. The organization, of which Smith still leads as executive director, became a nonprofit in 2004 and now has offices in Durham and Siler City.
Duke University School of Nursing has partnered with El Futuro for the SER Hispano Project, a research study funded by the National Institute on Minority Health and Health Disparities to study the effects of acculturation stress and resilience on the health and wellbeing of Latino immigrants in the Triangle. The new School of Nursing research training program, RESPECT, will also use a training created by El Futuro called "The Patient-Centered Outcomes Research (PCOR) Toolkit for Behavioral Health Organizations Serving Latinos."
El Futuro aspires to create a safe space for their clients as they help them create a future and ability for them to live out their dreams. In 2019, the organization served about 1,780 individuals. About 70 percent of those individuals, mainly women and children, have been victims of crime in their home country, during migration or here in the United States.
"I feel so lucky to work at El Futuro with this team of people," said Kerry Brock, director of advancement and strategy. "This team brings their whole heart, and they are critical to the success of the work. They acknowledge the need for cultural humility and are always learning."
El Futuro creates broad community impact by providing access to equitable mental health services. In 2018, the organization launched its Green Space Revitalization Project to create a space that promotes community vitality and wellbeing. This project includes a therapeutic garden and a 2,760 square foot mural on the side of their building, both of which are being funded by grants. Cornelio Campos, a Durham-based, Mexican-American community muralist, was commissioned to create the mural and engaged people in the Lakewood community to help make the mural reflective of the community.
El Futuro provides comprehensive mental health services including therapy, psychiatry, substance use treatment and case management. They take the approach to treat the entire family, recognizing the impact of childhood trauma and the long-term benefits of having caring adults whose own needs are met so that they can nurture children.
In early 2020, the COVID-19 pandemic required the organization to transition their full suite of services to telehealth. Since the transition, El Futuro has been actively evaluating the effectiveness of telehealth. They have found that the majority of clients say it is just as effective but acknowledge face-to-face interaction will be welcome when it is again safe to do so.
"We are a diverse crew with all but three or four countries represented from Latin America and the Caribbean," Brock said. "We want our clients to know they are talking with someone who understands their situation. It allows for creating effective mental health treatment for the community we serve."
For more information on El Futuro, visit elfuturo-nc.org or call 919-688-7101.