July 9, 2020
Image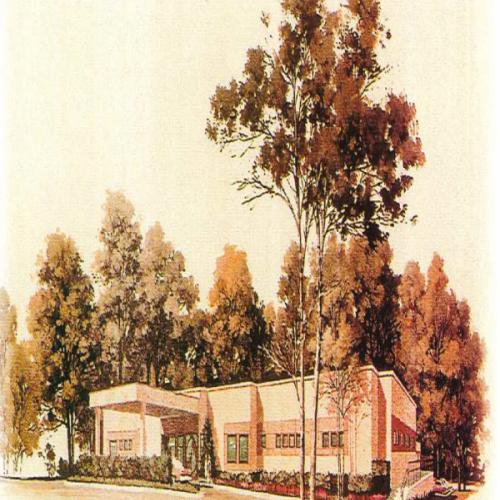 Dr. Charles Watts, the first African American board-certified surgeon in North Carolina, founded Lincoln Community Health Center (LCHC) in September of 1971. The original site of the health center was in the basement of the old Lincoln Hospital. In 1976, Lincoln Hospital, serving predominately the African American population, and Watts Hospital, serving mostly white citizens, merged into Durham County General Hospital, which is now Duke Regional Hospital. LCHC moved to its current building in 1982, and patients and employees now park where the old Lincoln Hospital once stood.
LCHC provides access to quality outpatient health care to the medically underserved population. They have 40,000 patients receiving one or more of the following services: primary care, behavioral health, dental, laboratory, pediatrics, pharmacy, specialty clinics, health care for the homeless clinic and the Just for Us clinic for the senior population. Years ago, they recognized a fast-growing Spanish speaking population and hired translators to better serve their patients and addressed other social determinants of health such as transportation to remove barriers to access health care. LCHC also involves their patients on their Board of Directors, where 51-percent of the members are consumers.
LCHC and DUSON collaborate on many projects. DUSON Nurse Practitioner students provide case management for patients with chronic diseases such as diabetes and hypertension. Members of LCHC's leadership work alongside DUSON faculty and staff on special projects in the community such as housing development, education, community events and outreach activities. DUSON and LCHC leadership are working on a new project for ABSN students to gain experience in Quality Improvement activities.
In the nearly 50 years since LCHC opened its doors, only two CEOs have led the organization. The first CEO, Dr. Evelyn Schmidt said of Durham, "It may be a city of medicine but not of health," addressing the disparities of health care within the community. Schmidt led the organization for 40 years before current CEO Phil Harewood succeeded her 10 years ago.
Claretta Foye, Chief Operating Officer, calls LCHC the "best kept secret in Durham." But they are looking to change that.
"(I'm) committed to the mission to serve the community," Foye said "We provide high-quality health care and hire the best providers who are passionate about the mission. We see the difference made. We identify unique health care issues and concerns. It's why I get up every day."
For those interested in seeking any services provided by LCHC or wanting to receive more information on the organization and how to become a patient, visit lincolnchc.org.