September 10, 2020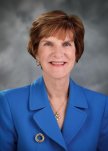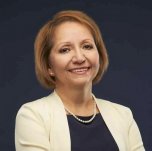 Antonia M. Villarruel, Margaret Bond Simon Dean of Nursing for the University of Pennsylvania, and Dean Marion E. Broome wrote the editorial "Beyond the naming: Institutional racism in nursing," which appears in Volume 68, Issue 4, of Nursing Outlook. 
Excerpt
In these past few weeks, we have seen and witnessed two symptoms of the same disease — the killing of George Floyd by a policeman and the disproportionate impact of COVID-19 on communities of color. Both are stark examples of the effects of structural racism, which refers to a system in which public policies, institutional practices, and other norms perpetuate racial group inequities, and is a feature of the social, economic, and political systems in which we live (Aspen Institute, 2016). Injustices in law enforcement and health inequities are not new occurrences — nor are they rare.
Whether it be the proximity of these events to each other, the fact that we all, at some level, are being affected by COVID-19 or the inhumanity we have borne witness to in recent months — we can no longer be silent. There have been countless statements from every corner of our nation and the world naming these incidents for what they are — the results of structural racism. Make no mistake; this is a watershed moment. So many people across the country are standing up to call out these injustices, and it has been a long time coming.
Nurses, like so many others, have joined the chorus of people decrying police brutality. We have also been on the frontlines in health care systems and seen first-hand the disproportionate impact of COVID-19 on communities of color. Historically, nursing has been at the forefront of advocacy, and there are many examples of how nurses have addressed, and are addressing, inequities in many aspects of our teaching, research, scholarship, and practice. Yet, there remain too many examples of structural racism throughout nursing, and we must be open to continuing to examine, identify, and change these within our own profession.