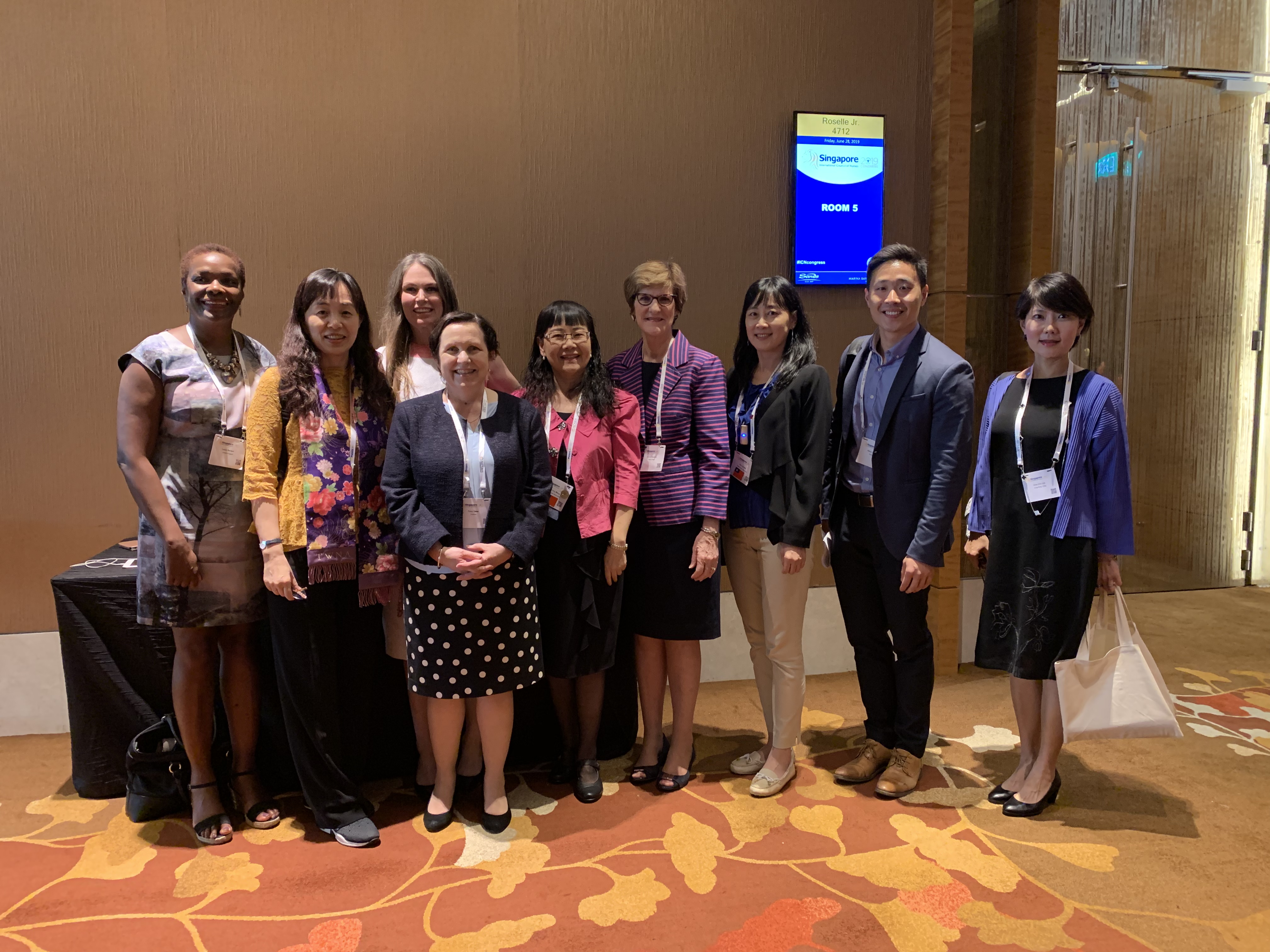 Marion E. Broome, Dean and Ruby Wilson Professor of Nursing, Duke University School of Nursing; Vice Chancellor for Nursing Affairs, Duke University; Associate Vice President for Academic Affairs for Nursing, Duke University Health System; and Eun-Ok Im, associate dean for research development and regulatory affairs; recently delivered a presentation entitled "Nursing Leadership: Understanding Cross-Cultural Considerations and Navigating Political Agendas" at the Singapore International Council of Nurses 2019 Congress.
Co-presenters include:
Dean Chia-Chin Lin, Hong Kong
President Hsiu-Hung Wang, Taiwan
Michelle Gunn, Australia
Professor Patsy Yates, Australia
Alessandro Stievano, Switzerland
Hoi Shan Woo, Switzerland
Patrick Chiu, Canada
Dr. Laura Serrant, London
Hosted by the Singapore Nurses Association, the international gathering of thousands of nurses explored the many ways in which nurses work to achieve universal access to health, not only providing health care but also addressing the social determinants of health, such as education, gender equality, poverty, etc.
The Congress provided opportunities for nurses to build relationships and to disseminate nursing and health-related knowledge.