July 20, 2021
Image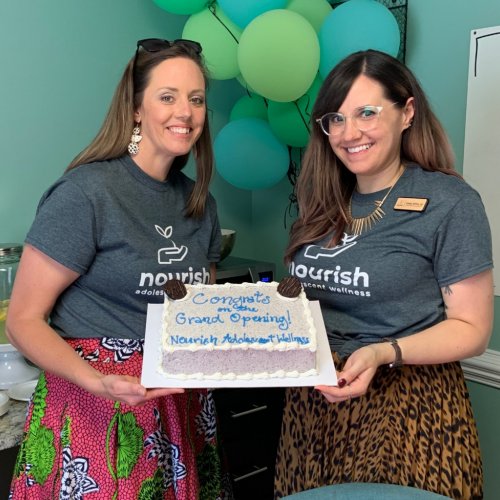 Being older than children yet not quite adults, adolescents are often stuck in an in-between place when seeking help and support for their health care and wellbeing. Duke University School of Nursing Doctor of Nursing Practice Program alumna Kassondra "Kassy" Brino, DNP, APRN, CPNP, PMHS, clinical instructor, not only recognized this point but is doing something to address it.
She and Sara Schaefer, MSN, APRN, CPNP, have started Nourish Adolescent Wellness, a practice in Apex that offers physical and mental wellness services for adolescents and young adults. The practice held a ribbon-cutting in April.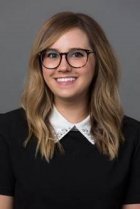 "We chose to focus on the health of adolescents and young adults in particular knowing how challenging this developmental period can be and how lonely and confusing not having the right tools or resources to survive (and thrive) can make it," Brino said. "We know how important having even just one person who tries to understand and support you without judgement can be and how their presence can help change the trajectory of your life."
Nourish Adolescent Wellness offers an array of services including preventative and interventional health services like physical exams and diagnostic testing, individual and group mentorship on topics such as body image and relationships and nature-involved activities including gardening classes and animal-assisted therapy.
"Using a whole-health approach means addressing all components of a person's health, including the physical, emotional, nutritional, environmental and social aspects," Brino said. "This approach is especially important in this demographic as adolescents and young adults are learning how to truly take care of themselves, independently, for the first time. Instilling healthy behaviors and practices early on has the potential to carry into adulthood and prevent chronic medical and mental health conditions." 
Brino and Schaefer, who have shared a passion and invested interest in working with adolescents since first meeting around two years ago, noticed that adolescent patients aren't always given the proper attention needed when they see a traditional provider.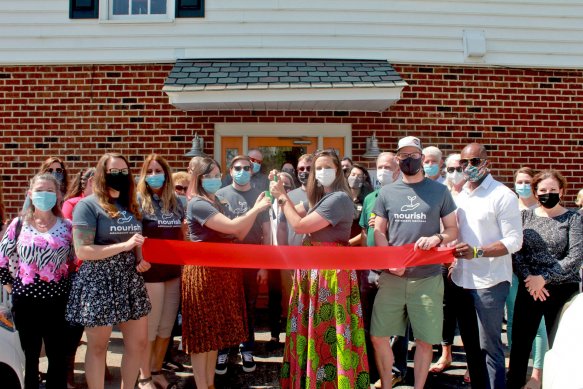 "Working in a traditional pediatric outpatient setting, we witnessed how rarely providers had the time to truly connect with their adolescent patients," Brino said. "We knew there was an opportunity to create a different type of environment — one where adolescents and young adults felt they could discuss all of their concerns, in a calm, safe space." 
For example, during their appointments in a traditional setting, teenagers might not feel comfortable opening up to or in front of their parents about their health care needs. To prevent this situation, Brino and Schaefer ask parents and guardians to drop off the young adult and pick them up after their appointment, thus allowing the patient to feel a sense of privacy and autonomy. 
"As a small, independently-owned practice, we are able to accommodate a wider range of needs and concerns because we are in control of our own time and schedule," Brino said. "We provide care that addresses our patients' individualized needs in a space that they can feel comfortable in and proudly serve those who have experienced adversity and/or health care disparities elsewhere based on their race, gender identity or sexual orientation."
Brino graduated from the School's DNP Program in 2020 and currently serves as a clinical instructor with the Accelerated Bachelor of Science in Nursing Program. 
"Duke has without a doubt given me the confidence and drive to push forward and pursue my dreams of opening my own practice," she said. "Being a part of the Duke nursing community and obtaining my doctorate at the School allowed me to network with so many incredible nurse leaders, nurse educators and nurse executives – all of whom have conquered so much throughout their careers. Learning alongside them and seeing what they have accomplished (and continue to accomplish) served as a huge motivator for me, and the pride that Duke has in their nurses in all levels of practice makes it feel that anything is possible!" 
A video look into the facility is available on YouTube.