November 5, 2018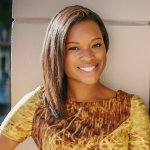 An article authored by DNP student Ijeoma Ifedili and faculty members Valerie Sabol and Tracey Yap entitled "Implementing a visual cueing technology intervention in a nursing home: Nursing staff perceptions" was recently picked up in an article entitled "New Report Finds Leaf Patient Monitoring System Improves Patient Repositioning Rates, Nursing Staff Collaboration" published by PR Newswire
An article published in the October issue of Geriatric Nursing, the journal of the Gerontological Advance Practice Nurses Association (GAPNA) reported that the use of Leaf Patient Monitoring Technology "has the potential to improve teamwork, communication and compliance with evidence-based practice resident care."
The self-adhesive wireless Leaf Sensor enables nurses to monitor and track patient movement, both in bed and sitting upright. The system notifies nurses when a patient needs to be repositioned.
An article in the journal Geriatric Nursing reports that the Leaf Patient Monitoring System improves patient care and increases teamwork among nurses.