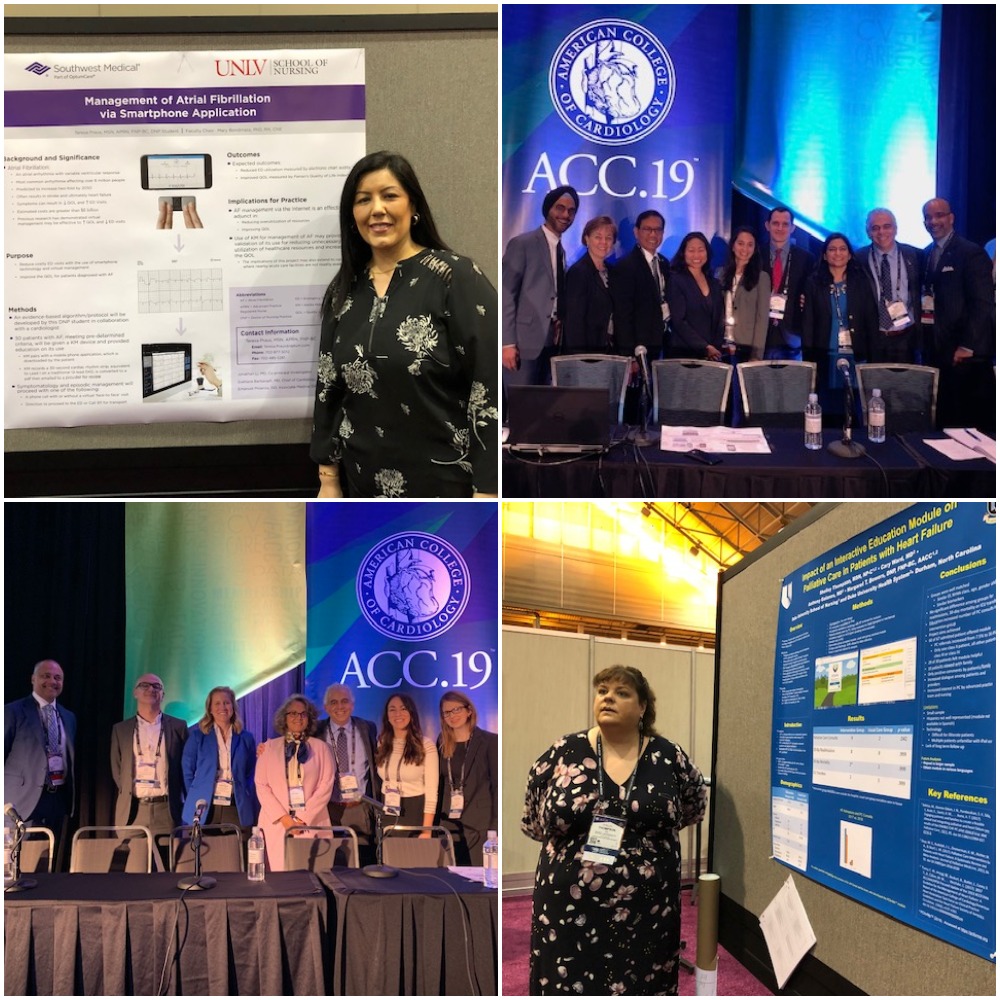 Midge Bowers, associate professor; Teresa Praus, cardiology certificate student; Shelley Thompson, DNP student; and Callie Tennyson, MSN '12; recently attended the American College of Cardiology (ACC) Annual Scientific Session and Expo in New Orleans where they moderated sessions and gave presentations. 
Bowers moderated a session entitled "Best Practices in Heart Failure: How to With the Experts" and as the only nurse member of the leadership team of the Simulation Workgroup at ACC19, presented "Psychological Safety in Prebriefings and Debriefings"
Praus presented a poster entitled "Management of Atrial Fibrillation via Smartphone Application"
Thompson presented a poster entitled "Impact of an Interactive Education Module on Palliative Care in Patients with Heart Failure" 
Tennyson presented "New and Novel Management of Cardiogenic Shock."
The ACC aims to transform cardiovascular care and improve heart health in a world where innovation and knowledge optimize cardiovascular care and outcomes.