You are here
DUSON Core Values: Supporting the vision and shaping our culture
Who are we? What do we value? What do we believe? All of these questions can be answered in looking at the Duke University School of Nursing (DUSON) Core Values.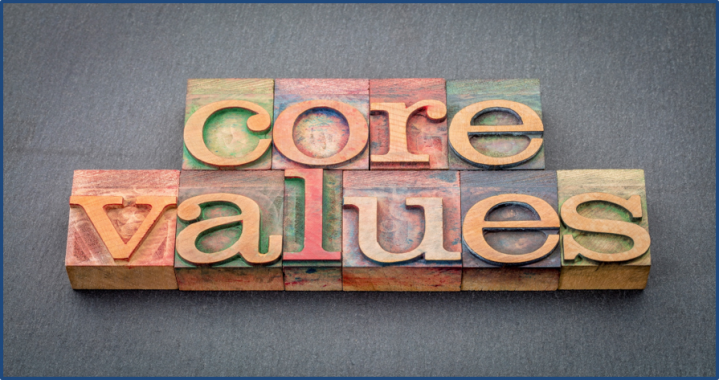 An organization's core values supports its vision and shapes its culture. According to human resource experts, core values are the essence of the company's identity. It's the company's principles, beliefs or philosophy of values.
In 2016, the DUSON Strategic Planning Working Groups, which included faculty, staff and students, met and identified six values that are the heart of the school – Excellence, Integrity, Collaboration, Respect, Innovation, and Diversity and Inclusiveness.
These are the guiding principles that dictate our behavior and action. Core values help us by creating an unwavering and unchanging guide.
We recently asked some of our faculty and staff which of these values resonate most with them and why.
Excellence
Excellence is constant top-quality performance that exceeds requirements and expectations. As the number one graduate school of nursing in the nation, our faculty, staff and students strive to shape the future of nursing in education, research, clinical practice, community health improvements and global health.
To Izy Obi, graduate placement coordinator, excellence means "attributing energy, knowledge and culture toward the achievement of individual, community and organizational success."
Evidence of Excellence within DUSON are the 11 top five rankings that the School has received over the past five years from U.S. News & World Report, National Institutes of Health and American Assembly for Men in Nursing that acknowledge our hard work and performance.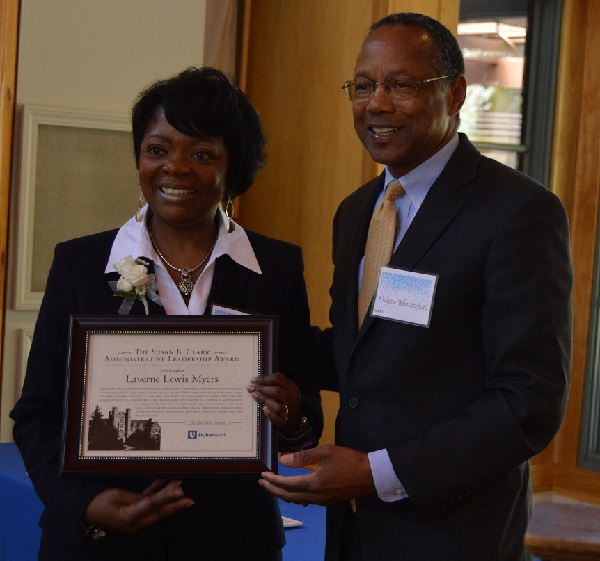 Defining and showing Excellence isn't just about us as an organization, it's mostly about our people. Doctor of Nursing Practice (DNP) student La Monica Hunter recently received the 2017 Julian F. Abele Award for School of Nursing Student of the Year, PhD alumni Dalmacio "Dennis" Flores received the Forever Duke Student Leadership Award, Associate Professor Debra Brandon, PhD, RN, CCNS, FAAN, recently received the 2017 Duke Graduate School Dean's Award for Excellence in Mentoring, and Laverne Myers, executive assistant to the executive vice-dean, received the 10th Annual Susan B. Clark Administrative Leadership Award.
These are only a few faculty, staff, students and alumni who have received recognition this year demonstrating our core value of Excellence. Visit nursing.duke.edu to see all the accomplishments from this year.
Here are some other thoughts from faculty and staff about what DUSON's core values mean to them.
Integrity
Possessing the quality of being honest demonstrates integrity; It implies trustworthiness and incorruptibility to a degree that one is incapable of being false to a trust, responsibility or pledge.
For DUSON Editor Jane Shealy integrity is essential to the trust that is earned by practicing of the highest ethical standards.
Collaboration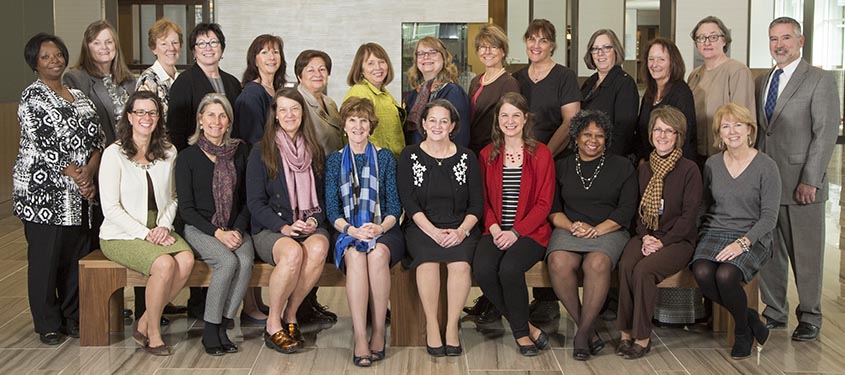 Collaboration is what DUSON did in late 2016 when the Duke Advancement of Nursing, Center of Excellence (DANCE) was launched. This unique collaboration with the Duke University Health System (DUHS) promotes personal and professional advancement and lifelong learning for all nurses and nursing students. DANCE is going strong and so are other collaborations throughout the school.
Respect
Giving respect can yield empowerment, innovation, and creation, all things beneficial to the entire organization. Respect is recognizing the worth of a person or thing.
Without an environment of mutual respect, people will not come together as a team.
Innovation
Innovation is the introduction of something new – methods, ideas or devices. Innovation is all around us at DUSON. It's TRINA, the Tele-Robotic Intelligent Nursing Assistant, developed through an interdisciplinary project with DUSON and the Duke Pratt School of Engineering or the Duke Health Innovation Lab, an interdisciplinary center for developing and testing pioneering innovations in technology and patient care delivery that was founded by Ryan Shaw, PhD, RN, associate professor for DUSON and director of the Lab.
Thinking beyond the scope of what she's seen before, Sophia Smith, PhD, MSW, has brought a new app to life. The Cancer Distress mobile application developed by Smith, associate professor for DUSON, and Veterans Administration developers, provides post-traumatic stress disorder (PTSD) intervention for cancer survivors.
At DUSON, innovation is around every corner.
Diversity and Inclusiveness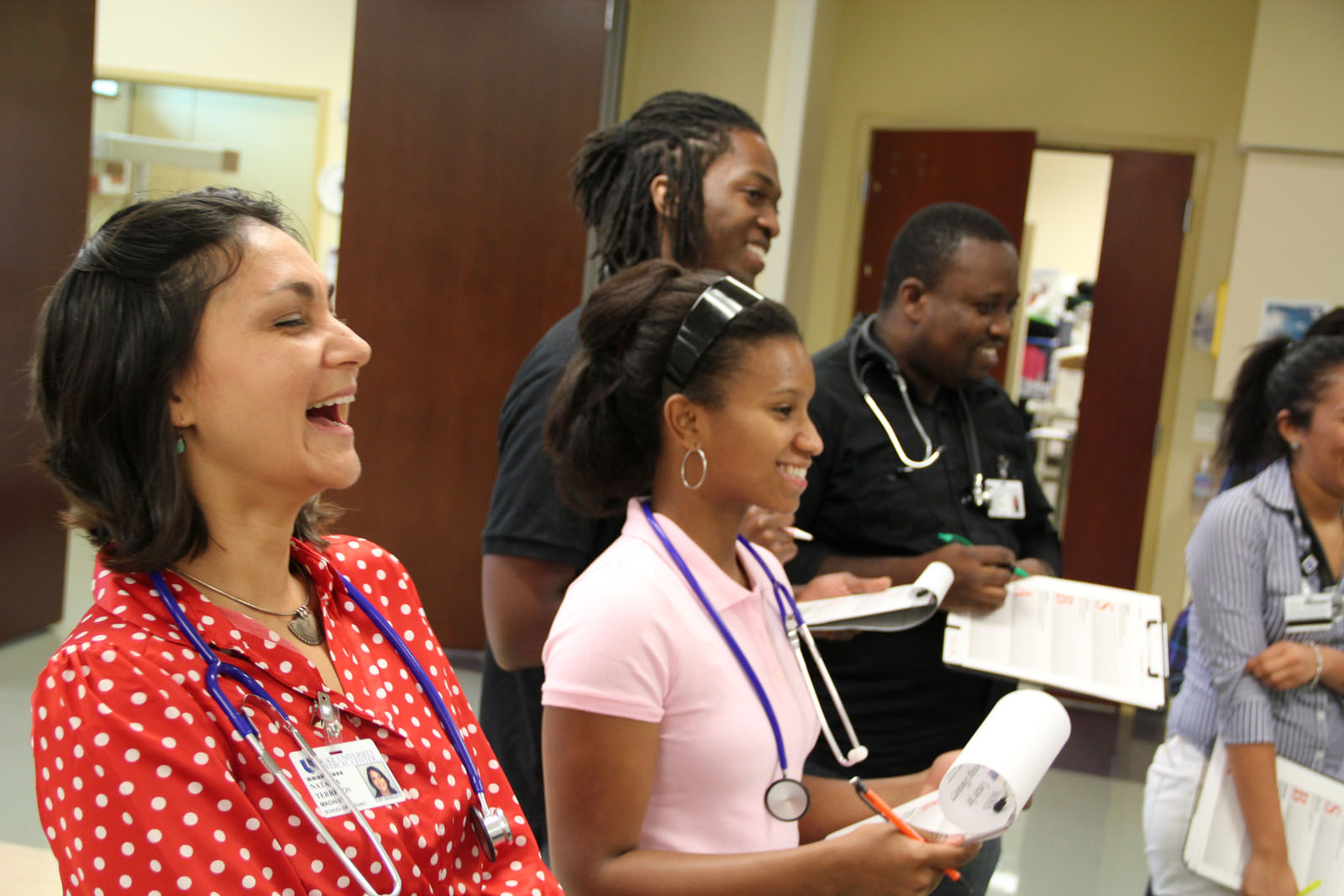 Having a diverse population is an important asset of our communities and even more important to our organization. To become a destination for outstanding talent, we are constantly working to ensure an environment of respect and appreciation for the differences in ethnicity, gender, age, disability, sexual orientation, education and religion of our faculty, staff and students.
But how do we show our diversity and inclusiveness? According to Shealy, it takes more than two heads to make the best decisions. We need to hear many different voices and take into account multiple experiences that are different from our own to create a diverse and inclusive community here at Duke.
As we continue our work to implement our 2016-2020 DUSON Strategic Plan, we recognize the importance of our personal commitment and dedication to not only acknowledge our core values but live them out here at DUSON. Each of us has a voice in this process. Each of us has a responsibility to live our core values each and every day.
Learn more about our Strategic Plan and the other areas that we're committed to at nursing.duke.edu/strategic-planning.