November 16, 2018
Image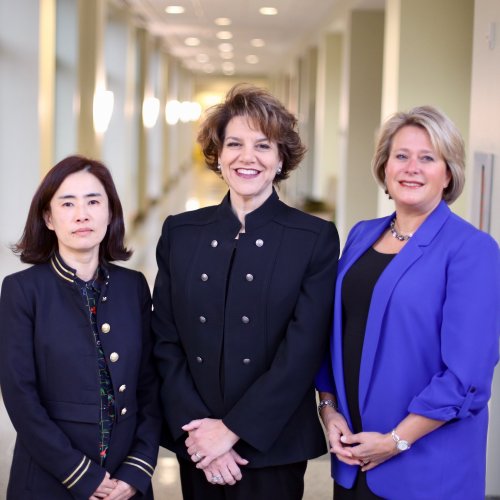 Duke University School of Nursing (DUSON) is proud to celebrate the accomplishments of leaders in our community who were recently inducted as Fellows of the American Academy of Nursing (FAAN) at its national conference in November in Washington, D.C. Our leaders inducted are Valerie Howard, EdD, MSN, RN, CNE, associate dean for academic affairs, Valerie Sabol, PhD, ACNP-BC, GNP-BC, ANEF, FAANP, professor, Hyeoneui Kim, PhD, MPH, RN, associate professor; Tracy Gosselin, PhD, RN, AOCN, clinical associate; and Cheryl Rodgers, PhD, RN, CPNP, CPON, associate professor (posthumous). They were selected for their evidence of significant contributions to nursing and health care.
"It is their individual expertise, strong leadership in their specialties and their continued contributions to nursing that make Valerie, Hyeoneui, Tracy, Valerie and Cheryl outstanding selections for this honor," said Marion E. Broome, PhD, RN, FAAN, Duke University School of Nursing dean and Ruby Wilson Professor of Nursing, vice chancellor for Nursing Affairs at Duke University and associate vice president for Academic Affairs for Nursing at Duke University Health System. "We are so proud that they are joining our family of Fellows who are dedicated to continuing their development as nursing leaders."
American Academy of Nursing fellows include hospital and government administrators, college deans and renowned scientific researchers.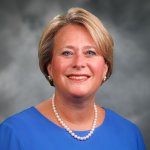 Valerie Howard is the associate dean of academic affairs and has more than 21 years of experience as a leading nursing educator and scholar. Prior to joining DUSON earlier this year, she served as Dean at Robert Morris University's (RMU) School of Nursing and Health Sciences in Pittsburgh, where she was also the University Professor of Nursing. She helped create the Society for Simulation in Healthcare accredited RMU Regional Research and Innovation in Simulation Education (RISE) Center and served as its founding director. She served as president of the International Nursing Association of Clinical Simulation and Learning (INACSL) from 2011 to 2013. She also received the INACSL Excellence Award in Research in 2010. Howard earned her EdD in Higher Education Administration and MSN (Nursing Education) from the University of Pittsburgh and her BSN from Indiana University of Pennsylvania.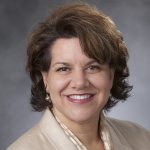 Valerie Sabol is a professor and chair of the Healthcare in Adult Population Division and has more than 25 years of acute and critical care experience. Her clinical and research interests include translating and implementing evidence-based practices into the care of both obsess and older adults across care settings. She has served on editorial boards for critical care, geriatric and obesity-focused journals and is board certified as an Adult Acute Care and Gerontological Nurse Practitioner. She earned her BS in Nursing from Penn State University, her MSN from University of Pennsylvania and her PhD from the University of Maryland School of Nursing.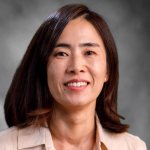 Hyeoneui Kim is an associate professor with the School whose research focuses on the reuse of clinical data to support patient care. She demonstrates the impact of data reuse by developing prototype nursing clinical decision support tools and algorithms for acuity estimation, pressure ulcer risk assessment and pain assessment. Kim earned her BSN and MPH at Seoul National University and her PhD at the University of Minnesota at Twin Cities.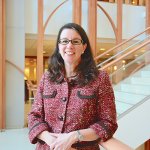 Tracy Gosselin is a clinical associate for the School and serves as the chief nursing and patient care services officer at Duke University Hospital. She is a member of numerous professional nursing organizations including the American Academy of Ambulatory Care Nursing, the American Organization of Nurse Executives, Sigma Theta Tau, the Oncology Nursing Society, the American Nurses Association and the North Carolina Nurses Association. She is also a past recipient of a North Carolina great 100 and actively publishes and presents in the areas of nursing and leadership. Gosselin earned her BSN degree from Northeastern University, her MSN from Duke University and her PhD from the University of Utah.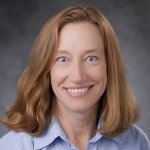 Cheryl Rodgers (posthumous) was an associate professor and conducted her research focused on children and adolescents undergoing cancer treatment within three areas of symptom science—symptom assessment, symptom management and symptom influences. The information generated through her reach allows nurses to perform more comprehensive symptom assessments throughout the cancer treatment and recovery phase and encouraged meaningful discussions and the use of coping strategies for symptom management. Rodgers earned her BSN from the University of Nebraska, her MSN from the University of Texas and her PhD from Texas Woman's University.