DUSON Faculty, Students Participate in Bass Connections Showcase
<p>Faculty and students from DUSON participated in the virtual<a href="https://bassconnections.duke.edu/about/news/bass-connections-teams-share-research-highlights-virtual-showcase">&nbsp;Fortin Foundation Bass Connections Showcase</a>, an annual event presented by Duke Bass Connections.&nbsp;</p>
May 11, 2020
Faculty and students from DUSON participated in the virtual Fortin Foundation Bass Connections Showcase, an annual event presented by Duke Bass Connections. 
REGAIN Project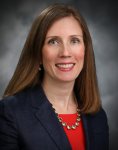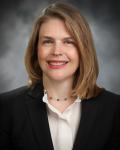 One of the DUSON-connected projects was "Roadmaps for Health Communication." The project team, REGAIN: Roadmap for Evaluating Goals in Advanced Illness Navigation (2019-2020), consisted of Sharron Docherty, associate professor, as a team leader and Ashlee Hutcheson, MSN student, as a graduate team member. Assistant Professors Tara Albrecht and Amie Koch were among the team contributors.     
Patients facing a serious illness must make numerous complex health care decisions that determine what treatment they receive, what their quality of life will be and how long they will survive. Launched in 2017, REGAIN is a novel collaboration between Duke Health (including the School of Medicine and the School of Nursing) and Duke University. The overarching aim of REGAIN is to develop and begin to implement a roadmap for goals of care conversations for patients with serious illnesses in Duke Health. Led by the Duke Center for Palliative Care and supported by the health system and academic partners, REGAIN will be Duke Health's strategy for ensuring that all patients have access to open, accurate and empathetic communication about their goals for care.​
Mobile Health Project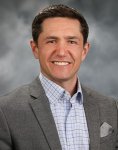 The second project was "Promoting Wellness through Mobile Health Technology." The project team, Enabling Precision Health and Medicine (2019-2020), consisted of Ryan Shaw, associate professor, as a team leader. 
Several advancements have developed concurrently to promote health and well-being, including genetic and genomic technologies, digital (e-health) technologies and mobile applications. This Bass Connections project developed the infrastructure for a new campus initiative to promote student health awareness and engagement. This pilot study focused on Duke undergraduates self-monitoring their health-related behaviors in hopes that students will be able to practice and establish healthy behaviors at Duke and beyond.