DUSON Welcomes Students from 9 Countries for Global Health Course
Image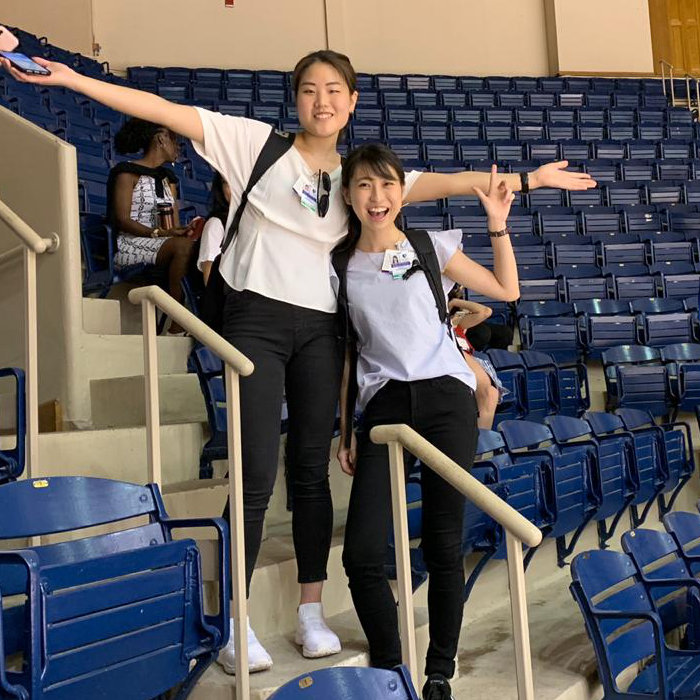 August 19, 2019
Duke University School of Nursing welcomes international students from Barbados, China, Hong Kong, Ireland, Japan, Korea, Oman, Philippines, Taiwan and the United States. The students are joining the Duke community for a two-week course, Exploring Global Patterns of Health and Illness. International participants are joined by three DUSON ABSN students and one DUSON MSN student.
"This course is an immersive, intensive way for nursing students around the world to examine issues in global health, explore the social determinants of health, and consider the sustainable development goals in the context of nursing while also learning about different cultures. We are excited to welcome students to this fourth annual course and engage in cross-cultural learning," said Michael Relf, PhD, RN, ACSN-BC, AACRN, CNE, FAAN, associate dean for Global and Community Health Affairs and N555 course director.
The course is designed for international nursing students from selected global partner sites and other universities around the world to participate in a cultural immersion experience cultivating in an enhanced understanding of nursing and global health while applying evidence based practice principles to common global health and illness challenges.  Faculty from within DUSON and across Duke and an invited presentation by Dr. Ann Kurth, Dean of the Yale SON and co-chair of the Consortium of Universities in Global Health expose participants to challenges associated with non-communicable diseases, planetary health, mental health, emerging infectious diseases as well as other topics.
Academic portions of the course include a windshield survey of the social determinants of health in Durham where students are given a bus tour of the community, fieldwork in the community focusing on preventing and treating diabetes and hypertension at Lincoln Community Health Center and a visit to Triangle Residential Options for Substance Abusers, INC.
Course participants also have the opportunity to participate in cultural outings including touring the Sarah P. Duke Gardens, visiting the International Civil Rights Center and Museum in Greensboro, attending a Durham Bulls baseball game, experiencing a Durham Performing Arts Center show and exploring Busch Gardens Amusement and Theme Park.
Though course participants represent different countries around the world, the course aims to highlight similarities in health outcomes that all students face in their respective countries.