July 8, 2020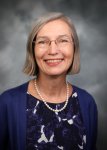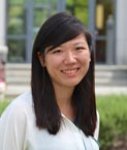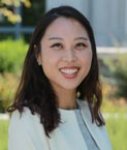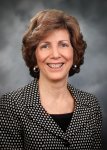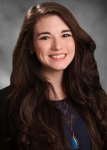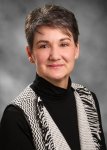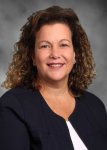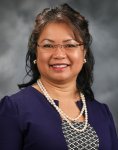 Several faculty and staff coauthored the "Academic-Practice Partnership for Caregiver Training and Support" article for the North Carolina Medical Journal. DUSON contributors include Cristina C. Hendrix, associate professor, Doreen Matters, DEFT program director, Tamara Griffin, DEFT social worker, Heather Batchelder, DEFT intake specialist, Loretta Matters, associate director of Center for Geriatric Nursing Excellence, DEFT nurses Yesol Yang and Hyeyoung Park, and Eleanor McConnell, associate professor. Other coauthors are Patricia Kramer, Judy R. Prewitt and Kay Lytle of Duke Health, Richard F. Riedel of Duke School of Medicine and Cancer Institute, and Jessica Y. Choi of Duke Global Health Institute and School of Medicine.
Abstract
Background
After a hospital stay, many older adults rely on their caregivers for assistance at home. Empirical evidence demonstrates that caregiver support programs in hospital-to-home transitions are associated with favorable caregiver and patient outcomes. We tested the feasibility of implementing the Duke Elder Family/Caregiver Training (DEFT) program in an academic medical center.
Methods
We recruited adult caregivers of homebound patients who were aged 55 years or older from Duke University Hospital. Caregivers attended a face-to-face caregiver training and received two telephone checks after hospital discharge with DEFT services ending at 14 days of hospital discharge. We used a one-item survey to measure overall DEFT satisfaction. We also monitored 30-day readmissions of patients whose caregivers completed the DEFT program.
Results
The DEFT Center received 104 consult orders in six months. Of these, 61 agreed to participate. But nine caregivers were unable to schedule the DEFT training, and three decided to eventually withdraw from participation. Forty-nine caregivers received the DEFT training, 12 of whom were ineligible to continue because of change in patients' disposition plan. Of the remaining 37 caregivers, 15 completed the full program and reported high satisfaction; one patient was readmitted within 30 days of discharge.
Limitations
The DEFT implementation was based on academic-medical partnership and relied on electronic medical records for consult and documentation. Replicability and generalizability of findings are limited to settings with similar capabilities and resources.
Conclusion
The implementation of a caregiver training and support program in an academic medical center was feasible and was associated with favorable preliminary outcomes.