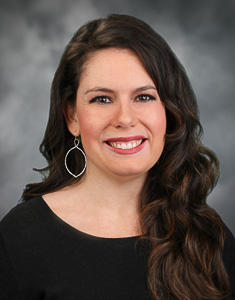 Nicole Fleming, senior coordinator, student services; recently earned a Leadership Excellence certificate through Duke Learning and Organizational Development. 
The requirements for the Leadership Excellence certificate consists of four pre-determined management classes and four elective classes of the scholar's choice (a total of 64 class hours).
She will receive her certificate at a graduation ceremony on July 18 from 2 until 3:30 p.m. at Penn Pavilion.