September 30, 2020
Image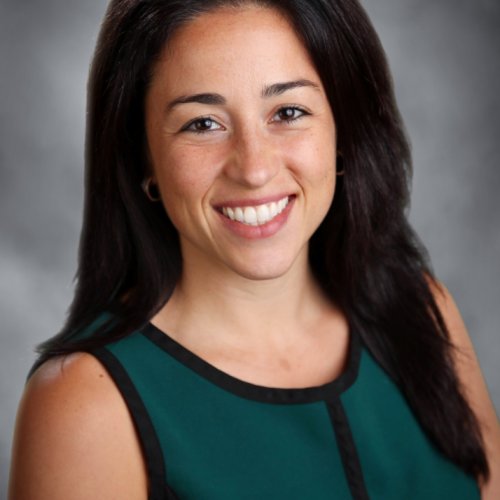 Congratulations to Rosa Gonzalez-Guarda, associate professor, and her research team who received an award from the Duke Health Greatest Need philanthropic fund for her proposal entitled: "SER Hispano Community Health Worker (CHW) COVID-19 Prevention Intervention."
The aims of the project are to adapt and test an existing community health worker (CHW) COVID-19 prevention and symptom management intervention developed by NCDHHS to mitigate the unique acculturation stressors and improve sources of resilience that are social drivers of health (SDOH) in Latinx immigrant communities.
The study has a timeline of six months. The current COVID-19 CHW intervention provides community members with psychoeducation on COVID-19, promotes prevention behaviors (hand washing, face coverings, social distance), and COVID-19 testing when indicated. The CHWs also link community members to needed social and health services related to COVID-19 using a statewide electronic service referral system, NC Care 360. The current intervention does not address acculturation stress or other SDOH for Latinx people. To increase the potential impact of this program in promoting Latinx immigrant health equity, we aim to: Aim 1: Culturally adapt and expand an existing CHW intervention addressing COVID-19 in NC by adding culturally-rooted modules on acculturation stress, syndemic conditions, and resilience for young adult Latinx immigrants.
Our team will use a cultural adaptation framework (Heim & Khort, 2019), preliminary data from the SER Hispano research project, and input from three design thinking workshops with 10 CHWs at El Centro Hispano who currently address COVID-19 with Latinx immigrants to inform a standardized and scalable intervention – The SER Hispano CHW COVID-19 Prevention Intervention. Aim 2: Assess the feasibility, acceptability, and preliminary effectiveness of the SER Hispano CHW COVID-19 Prevention Intervention with people who completed the SER Hispano research study on: 1) COVID-19 knowledge, prevention, and testing behaviors; 2) connection to needed social and health resources; 3) acculturation stress and syndemic outcomes; and 4) resilience promotion behaviors (e.g., social support, adaptive coping). We will pilot the intervention with 30 Latinx participants in a single group, longitudinal study.
Participants will be assessed immediately before and two to four weeks after the intervention with an existing battery of measures from the SER Hispano study, supplemented with COVID-19 knowledge, prevention behaviors, testing, and connection to needed health services. We will also conduct exit interviews with a subset of 10 participants and three CHWs from El Centro Hispano (i.e., interventionist) to identify necessary improvements.
The long-term goal of this project is reduce the incidence and consequences of COVID-19 and co-existing behavioral and mental health conditions among Latinx communities in NC through a CHW intervention. With state and national efforts more heavily relying on CHWs to address health disparities, this study presents a potentially feasible, sustainable, and scalable approach to addressing Latinx health equity more broadly.