Wednesday, April 17, 2019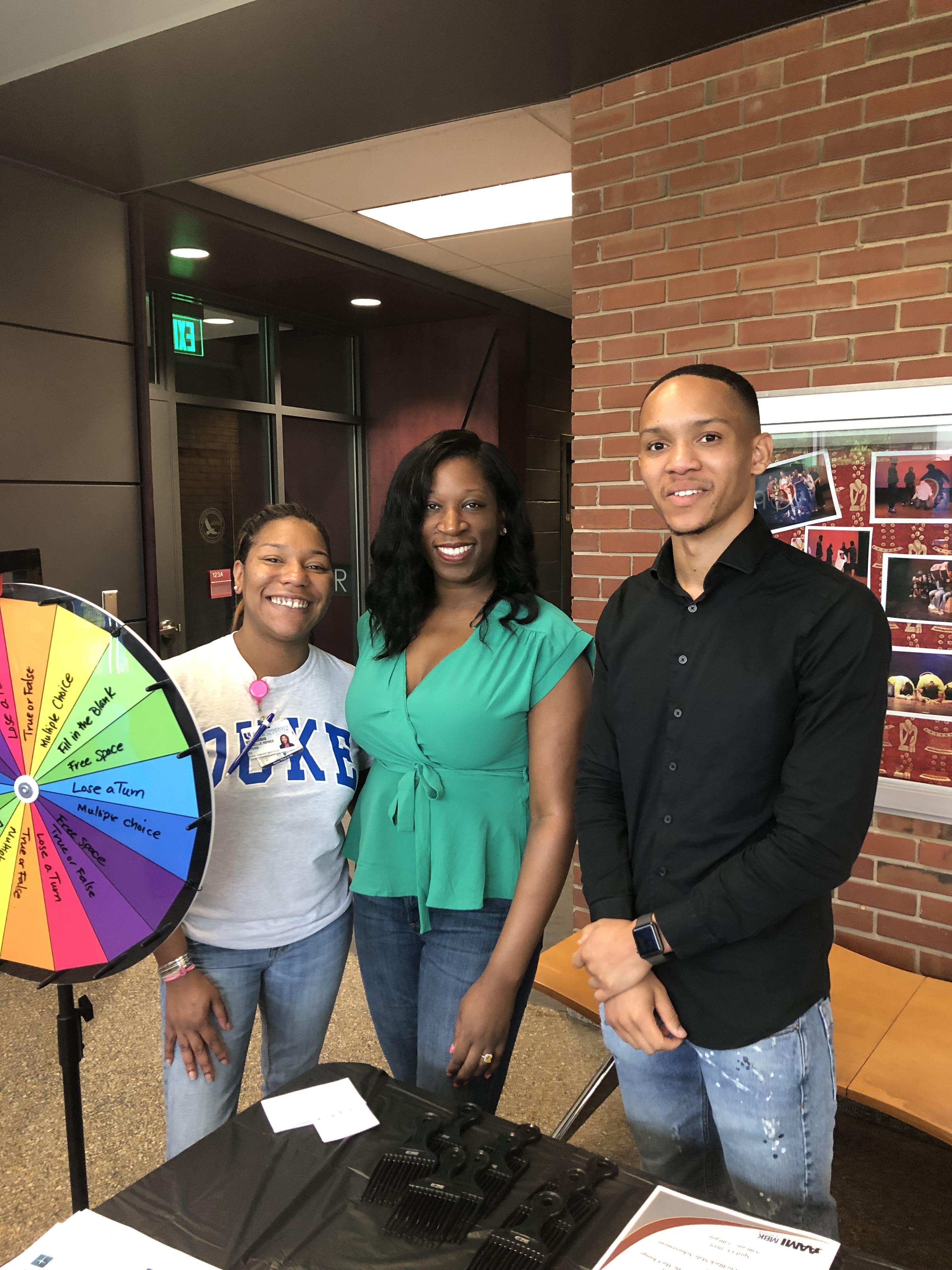 Ragan Johnson, assistant professor; and Davon Wahington and Danielle Meyers, community advisory board and research team members, participated in the Inaugural Men and Boys of Color Conference as part of Schenita Randolph's, assistant professor, Hillman Foundation Mobile App Development Project. 
The conference was a convening of youth, advocates and change-makers held on North Carolina Central University's campus, was a partnership between My Brother's Keeper of Durham and North Carolina Central University Male Achievement Center. 
Johnson and her colleagues provided education and dissemination of information about STDs and HIV among black adolescent males and the roles of fathers in HIV prevention.