August 16, 2021
Image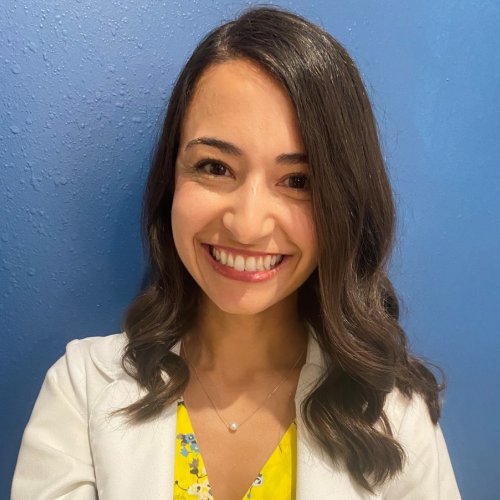 Gabriela Mota-George, MSN'20, has been accepted to the Post-Graduate Fellowship in Oncology Nursing Program at The University of Texas MD Anderson Cancer Center. This fellowship program is considered the first of its kind in the nation, with the center being ranked as number one in the nation for cancer 32 years in a row by the U.S. News & World Report.
More than 200 people applied this year for the fellowship, also referred to as the APRN (advanced practice registered nurses) Fellowship, but only four, including Mota-George, were selected.
"I am very grateful for this opportunity," she said. "It is a great step in my career, and I am proud of becoming part of the talented oncology team at MD Anderson."
Mota-George will start the 12-month APRN Fellowship in September. Throughout the fellowship, she will be seen as a full-time employee with pay and benefits as she is trained, alongside other advanced practice nurses, to serve as a future clinical expert in a complex oncology care setting.
"MD Anderson is one of the leading oncology institutions in the country, and, through this program, I will have the opportunity to rotate through many different departments within the hospital over the period of one year," Mota-George said. "I am excited to learn from the world-renowned faculty, lead an evidence-based project and attend oncology conferences."
In addition to graduating with her MSN degree with a Family Nurse Practitioner focus, Mota-George earned her Oncology Specialty certificate from the Duke University School of Nursing. She is striving toward one day becoming a clinical expert in oncology care.
"I chose Duke to further my education because the nursing school and master's program are among the top programs in the country," she said. "My goal is to provide exceptional care to my patients, and, by attending the Duke University School of Nursing, I was confident I would graduate with the knowledge and skills necessary to do so. Overall, I had such an enriching experience at Duke and will carry the many lessons I learned with me for the rest of my career."
She recalled especially working closely with Mary L. Affronti, DNP, MHSc, RN, ANP, FAAN, professor and lead faculty, Oncology Specialty, and Susan M. Schneider, PhD, RN, AOCN®, FAAN, associate professor emerita and former lead faculty for the Oncology Specialty program.
"Their support and encouragement throughout the Oncology Specialty made it such a positive experience, and their passion, drive, and commitment to the field of oncology nursing has inspired me." Mota-George said. "I was inspired by the faculty overall at the Duke School of Nursing and how they have a positive impact on the lives of countless patients as well as help push the nursing profession forward. Being surrounded by so many incredibly bright and passionate students made me excited for the future of nursing."