Wednesday, April 17, 2019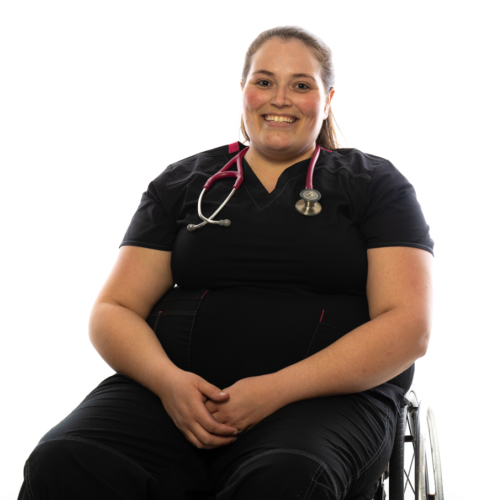 Gillian Aitken, MSN student, was recently featured in an article entitled "Nurses on Wheels" published by New Mobility.
Gillian Aitken, 31, graduated from Grand Canyon University with a Bachelor of Science in nursing in 2014. A wheelchair user since the age of 12, she hoped to be an emergency room trauma nurse, but she found nothing but rejection.
"I've applied for thousands of jobs all over, talked with every major hospital in Phoenix," she says. When she applies on Skype, she gets offers, 20 so far, but when she shows up for an in-person interview, the offers are withdrawn.
ER nurses in wheelchairs may be nonexistent, but trauma nursing is Aitken's passion. "I even volunteered and went to the Woolsey Fire in California," she says, referring to the fire that devastated Southern California in 2018. After four years with no paid work, she sought a different path. "I applied to Duke University's nurse practitioner program and was accepted. It's both online and in-person. I'm in my first year of a two-and-a-half-year program, and I continue to volunteer as a Red Cross disaster relief nurse."