April 13, 2021
Image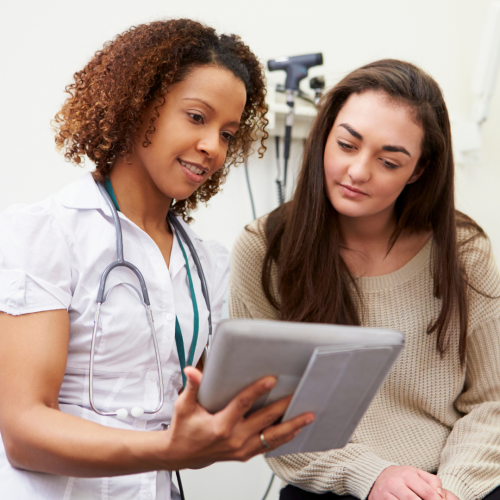 As the demand for primary care increases so does the need for registered nurses (RN) in expanded roles within primary care settings. In response to this need, the Duke University School of Nursing now offers a course that provides practicing RNs distinctive knowledge that will enhance their skill set to become high performing members of teams in primary care settings.
This self-paced, online course launched in February with at least 30 participants in the first cohort and 30 more ready to start in a few weeks.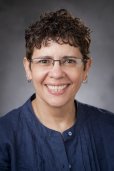 "Since the passage of the Affordable Care Act, there has been a huge change in the way we (primary care providers) deliver care," said Blanca Iris Padilla, PhD, MSN, FNP-BC, assistant professor, who has spent around 17 years in primary care. "RNs have the critical knowledge and skill set to meet today's transforming health care needs."
In the new course, participants learn more about the principles of primary care in addition to the emerging role of RNs in the primary care setting. Current practicing RNs working in primary and/or ambulatory care or the inpatient setting and senior Accelerated Bachelor of Science in Nursing (ABSN) students are eligible to take the course.
Current RNs can access the full course, which includes eight self-paced modules. Qualified ABSN students receive four modules. These modules include pre-recorded talks from the School's faculty as well as nursing leaders from the Duke Health System and Duke Primary Care. RNs who complete the full course will receive 8.75 continuing education credits and a certification of completion from the School's Institute of Educational Excellence (IEE).
"Health care will continue to change, especially with the shift from a volume-based focus to a value-based model," Padilla said. "Primary care already looks different. It is about increasing access, effective communication, advancing communication technology, working in interdisciplinary teams and improving patient outcomes. The answer to the growing access in primary care is not to increase primary care providers but to prepare RNs to become leaders of high-functioning teams, work collaboratively to increase access, deliver timely patient-centered care and helps reduce provider burnout."
Padilla also points out that the "Future of Nursing: Leading Change, Advancing Health" report, released in 2010 through a partnership between the Robert Wood Johnson Foundation and the Institute of Medicine (now the National Academy of Medicine), recommends RNs use their licensure to its full potential. Having RNs tap into the full range of their roles also continues to be a national priority for the American Nursing Association.
In addition to Padilla, the School's faculty and staff who've been integral to the creation and delivery of the program include:
Beth C. Phillips, PhD, RN, CNE, CHSE, associate professor and IEE director
Barbara S. Turner, PhD, RN, FAAN, interim assistant dean, DNP Program, and Elizabeth P. Hanes Professor of Nursing
Stacy Zhao, division program coordinator
Tina Johnson, educational technology manager
Stefanie Conrad, MLA, special projects analyst
Jacquelyn M. McMillian-Bohler, PhD, MSN, BSN, CNM, CNE, assistant professor
Irene Felsman, DNP, MPH, RN, C-GH, assistant professor
AnnMarie L. Walton, PhD, RN, MPH, OCN, CHES, FAAN, assistant professor, and 
Our esteemed nursing colleagues from Duke Primary Care and Lincoln Community Health Center.
Those interested in signing up for the program can email Zhao.