You are here
School Mourns Loss of Respected Faculty Member
Thursday, January 12, 2017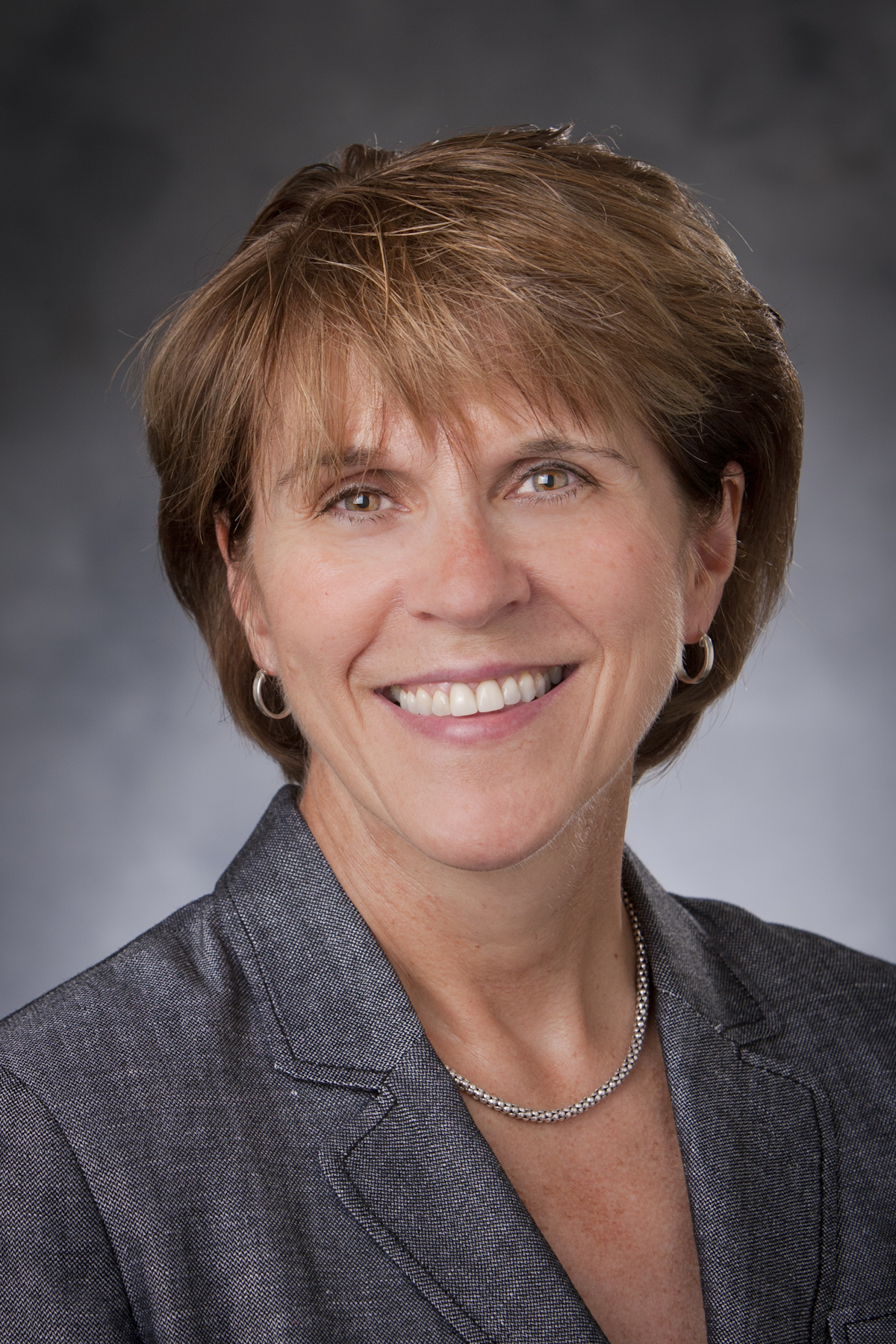 It is with a heavy heart that we share that Sharon Hawks, DNP'10, CRNA, Duke University School of Nursing associate professor and director of the Nurse Anesthesia Program, passed away earlier this week after an extended illness.
Sharon joined the Duke University School of Nursing (DUSON) faculty in 2006 as assistant program director of the Nurse Anesthesia Program (NAP) and was named program director in 2011. Prior to this, she served as a clinical instructor for DUSON and a certified registered nurse anesthetist at Duke University Medical Center and multiple other hospitals across North Carolina.
Under Sharon's leadership, the Duke NAP rose to #3 in the national rankings. Leading a national trend to move nurse anesthesia preparation from a master's degree to the doctoral level, she also directed that transition in the Duke NAP, one of the first to make this change.
According to Assistant Professor and Interim Nurse Anesthesia Program Director Brett Morgan, DNP, CRNA, "Sharon was an incredible mentor to me. She led the program as a voice and advocate for the students, and the success of this program is, in large part, due to her commitment to this profession and her absolute love of teaching it to others. I am lucky to have been part of her team and to have learned from her. I will miss her terribly."
The Duke Nurse Anesthesia Program wasn't always the robust nationally-leading program that it is today. Associate Professor Frank Titch, DNP'11, CRNA, RN, joined Sharon in 2006 when the program was in its infancy.
"Sharon and I have a history extending back to a pivotal time when the Nurse Anesthesia Program found itself with minimal faculty support. In fact, she was the only faculty member when I arrived," Titch recalled. "I found her commitment to the students and to the success of the Nurse Anesthesia Program unquestionable and unwavering. As a friend, she was loyal, loving and caring. We spent countless hours together planning and working to create an experience for our students worthy of the Duke name. She supported that effort tirelessly and without hesitation," Titch said.
Beyond her commitment to DUSON and the Nurse Anesthesia Program, Sharon's connection with people was strong, regardless of whether you were a long-time friend or a new acquaintance.
"Sharon was a tough cookie! She considered the nurse anesthesia faculty more than just colleagues and referred to us as her team," remembered Virginia (Chris) Muckler, DNP, CRNA, CHSE, DUSON assistant professor. "Privately she extended that further, telling each of us that she loved us. She even extended that love to our families. She always asked about my daughters, brought them gifts and loved on them when she saw them. I learned a lot from Sharon about work, life and family and appreciate all that she taught me. She will be profoundly missed," Muckler said.
One of the most recent members of the DUSON nurse anesthesia faculty agrees. "Although I am new to the Duke community, Sharon made me feel as though I was family from the very beginning," said Victoria Goode, PhD, CNRA, assistant professor at DUSON. "She made us all feel how special we were, as though you were home in her presence."
Sharon received her bachelor of science in nursing degree from Radford University, a master of science in nursing degree from the University of North Carolina at Greensboro, certification in nurse anesthesia from the Durham County Hospital of Anesthesia and her doctor of nursing practice (DNP) degree from Duke University School of Nursing. She was recognized both nationally and locally as an expert in teaching and published several peer-reviewed articles as a preeminent educator and clinician.
She was an active member of Sigma Theta Tau, the American Association of Nurse Anesthetists and the North Carolina Association of Nurse Anesthetists, serving in numerous leadership roles in both of the latter two organizations. Sharon was a gifted teacher, mentor and preceptor. She was devoted to teaching excellence in practice and professionalism to her students.
Through everything that she faced, she met these challenges head on. "Sharon was a fierce protector of our nurse anesthesia program students and had the courage to make decisions in their best interest even when they did not necessarily recognize it," said Charles Vacchiano, PhD, CRNA, FAAN, DUSON professor. Nurse Anesthesia Program Coordinator Marcia Hunter added, "Sharon never, ever threw in the towel, fighting for her life against cancer. From the beginning of her diagnosis, she fought long and hard. She had an amazing tenacity for her life and her career; for that I will always admire her."
The entire DUSON community lost a friend and colleague with Sharon's passing. Her strength, courage and dedication will be an inspiration to everyone who had the pleasure of knowing her.
Editor's Note:
Friends and colleagues are invited to join Sharon's family for a Celebration of Sharon's Life on Sunday, January 22, 2017, in the Duke Chapel from 2:00 p.m. to 3:00 p.m. Immediately following the celebration, there will be a reception in the atrium of the Duke University School of Nursing.
Public parking for the service at Duke Chapel is available in the Bryan Center parking garage. Public parking for the reception at the Duke University School of Nursing is available in the garage directly across the street from the school.
In lieu of flowers, Sharon's family requests that donations in Sharon's name be made to either the American Society for the Prevention of Cruelty to Animals (ASPCA) or the Sharon Hawks and Frank Titch Endowed Scholarship Fund.
Donors to the scholarship fund can make gifts by writing a check to Duke University and noting Hawks/Titch Fund on the memo line. Mail to:
Duke University School of Nursing
Alumni and Development Records
Box 90581
Durham, NC 27708
Donors may also make a credit card gift online.