School of Nursing Develops the InFusE Initiative to Promote Health Equity in Research
New research initiative developed by Duke University School of Nursing faculty, staff and affiliates created to improve health equity in science through a more inclusive process.
Image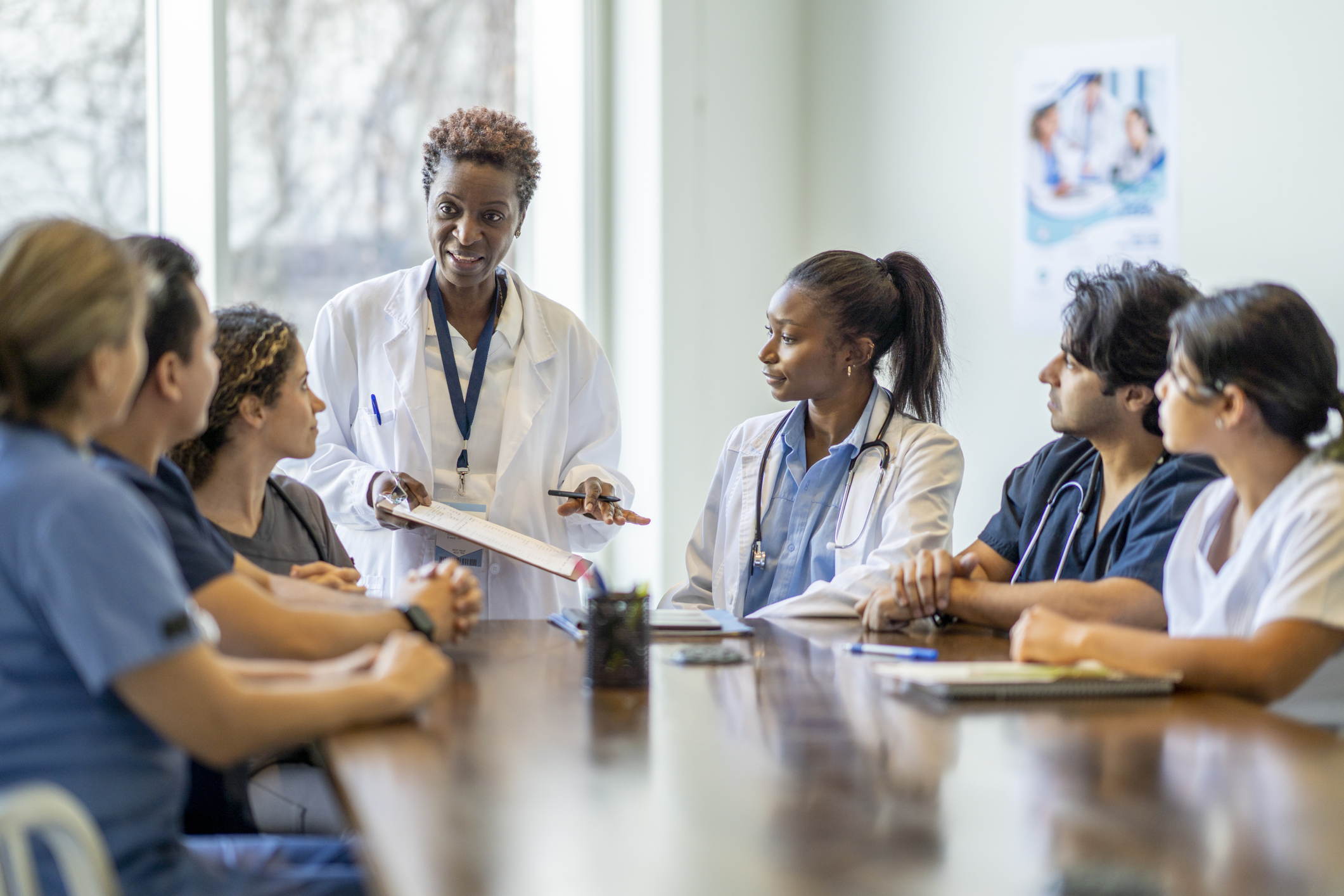 February 16, 2023
Duke University School of Nursing (DUSON) is taking bold new steps in mitigating harmful social determinants of health and addressing health inequities. In the fall of 2022, the school introduced its new mission statement with a focus on advancing health equity and social justice by preparing nurse leaders and innovators with a commitment to improving health outcomes through transformative excellence in education, clinical practice, and nursing science. 
Sharron Docherty, PhD, PNP, FAAN, interim vice dean, Research said researchers in DUSON have made a commitment to using their research expertise and methodological skills. "They ask critical research questions that help uncover where the health inequities reside and how the system functions to enable these inequities to persist," Docherty said.
In recent years, the U.S. healthcare system has seen the dramatic impact that health inequities have on underserved populations. This persistent trend was heightened and made visible during the COVID-19 pandemic, and sparked healthcare professionals across the country to consider ways to improve health equity.
In 2020, the school joined the larger Duke Health community in taking a collective stand against systemic injustices. As a result, DUSON created the Racial Justice Task Force (RJTF), a group formed to identify and make recommendations to advance equity within the DUSON community and through its missions. One component of this task force was charged with assessing equity within research.
The Research Racial Justice Task Force (RRJTF) collaborated for two years to complete their first initiative: Implementing a New Focus on Equity in Research (INFusE). 
INFusE is a checklist aimed to improve science through the use of a more equitable process for the collection or use of data by incorporating equity and social justice throughout the entire investigative cycle. Also, it encourages researchers to share the results with participants in ways that are transparent and accessible. Sometimes, research participants get left in the dark about the study's results and its effects it had, if any.
Studies that exclude specific groups have perpetuated an information gap regarding disease manifestations, drug therapies, and countless other healthcare issues in diverse populations. When researchers partner more directly with participants and their communities, it can break down biases, build trust, and improve scientific research and long-term health outcomes.
DUSON Assistant Professor Nancy Crego, PhD, RN, CCRN, CHSE, and RRJTF member, said a lot of what we know about certain diseases is from past work. "During a heart disease study, most of the participants were men," Crego said.  "Because the study was of a majority population, the results did not capture signs and symptoms specific to women, which aids in health inequity when it comes to women's healthcare." 
 
People do not know the truth about the uncaptured groups when the data is biased. "To make good decisions and to help people make good decisions about their health, there needs to be effective data that includes evidence about them," Crego said.
 
The RRJT examined existing reports and data on incorporating aspects of diversity, equity, and inclusion in different parts of research. The group divided the INFusE checklist into four stages of the research cycle: planning and preparation, proposal development, conducting the study, and using and sharing results. Because INFusE helps eliminate bias in data collection, it is essential for there to be analysis and reporting, examination, and intention at every stage of the research.
Crego noted that even things such as consent forms could be biased. For example, citing a binary gender choice and not providing the option for individuals who identify as non-binary may discourage these individuals from participating in a study. INFusE steers researchers toward reformulating language to allow for participant responses that reflect their truth rather than accepting a label created by the researcher. 
The checklist also encourages using subject matter experts and community advisory boards in the planning and preparation stage of research. When conducting studies, accessibility is an essential consideration for inclusivity. For instance, a study only offered online makes it difficult, if not impossible, for the elderly or those with limited broadband to participate. Suppose accommodations are not included, such as options for phone or in-person communication. Those groups will not be represented in the study, resulting in partial, incomplete data.
Crego mentioned that it is important to include these checkpoints even when using secondary data – existing data they will be examined in a new study –. "Understanding how the data was collected, and what implicit bias may exist, is critical to knowing how they manipulate the data and conclusions drawn," Crego said. "Citing the poor reporting of Covid-19 cases at the beginning of the pandemic, hid the racial disparity of who was getting infected."
Researchers at any stage of the cycle can access and use the checklist online and then take a self-assessment survey to improve the clarity and integrity of INFusE. Crego said another advantage of INFusE is that the checklist is not specific to healthcare. "Good science is a team approach. There needs to be partnerships and teams."
To take the survey and assessment, please click the link below or go online and visit https://duke.is/5xj36