School of Nursing Hosts Medical Ethics, Racial Justice Film, Discussion Series
Image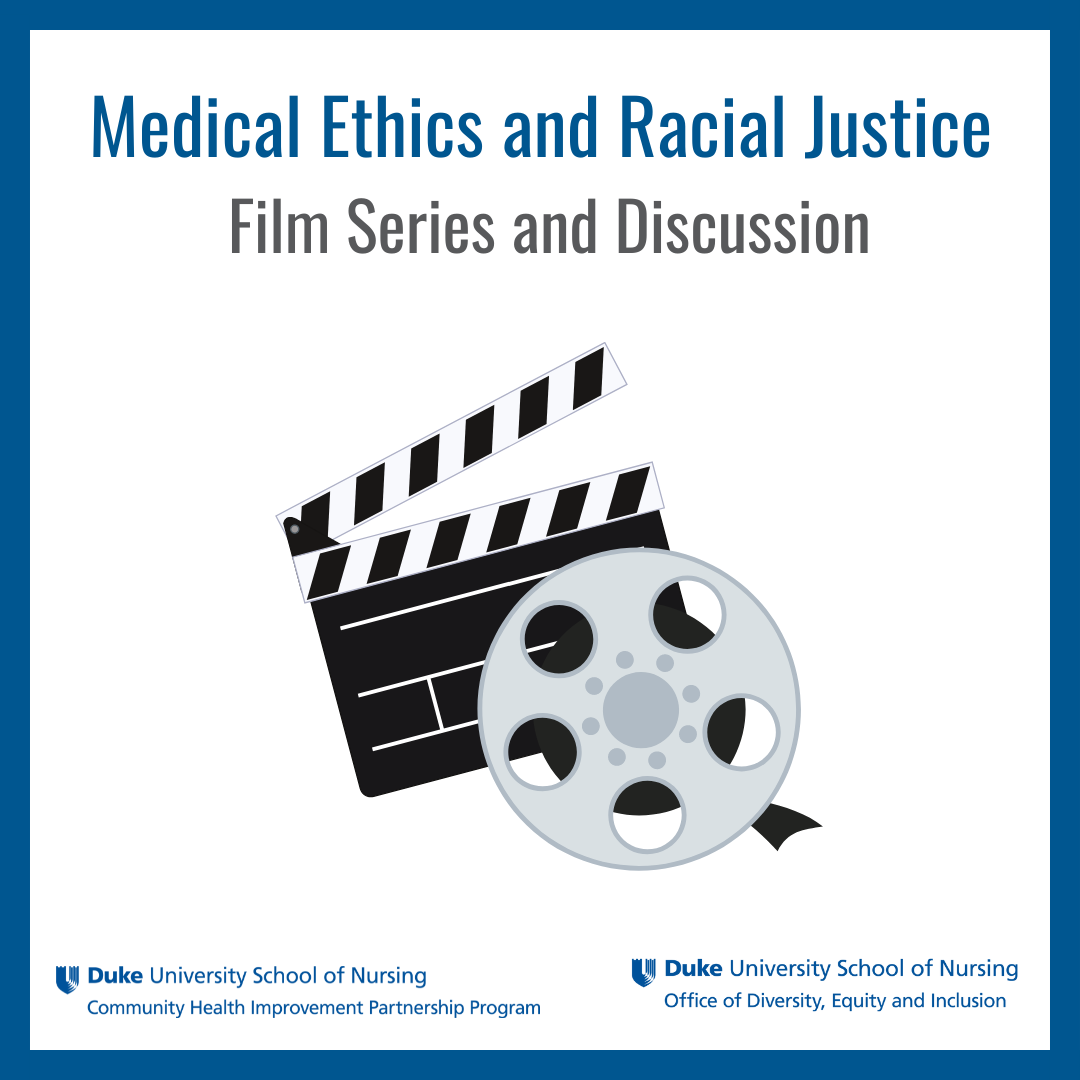 January 24, 2022
DUSON Community Health Improvement Partnership Program (D-CHIPP) and Office of Diversity, Equity, and Inclusion (ODEI) present a four-part film and discussion series on Medical Ethics and Racial Justice. 
A facilitated discussion will follow each film; each event will be held on Zoom. Registration is requested. The flyer is available on the DUSON website.
"The Tuskegee Experiment:" Wednesday, January 26, 3-4 p.m.
This documentary made for the A&E Network tells the story of the Tuskegee Experiment, also the Tuskegee Syphilis Study, a U.S. Federal Government secret medical experiment on impoverished African American men in the years 1932 to 1972, designed to study the effects of untreated syphilis. 
"The Immortal Life of Henrietta Lacks:" Wednesday, February 16, 3-4 p.m.
This film tells the story of Henrietta Lacks, an African American woman whose cells were used to create the first immortal human cell line. Told through the eyes of her daughter, Deborah Lacks, the film chronicles her search, aided by journalist Rebecca Skloot, to learn about the mother she never knew and to understand how the unauthorized harvesting of Lacks' cancerous cells in 1951 led to unprecedented medical breakthroughs, changing countless lives and the face of medicine forever.
"The Best of Enemies:" Wednesday, March 16, 3-4 p.m. (part one); Wednesday, March 23, 3-4 p.m. (part two)
Based on a true story, "The Best of Enemies" centers on the unlikely relationship between Ann Atwater, an outspoken Durham civil rights activist, and C.P. Ellis, a local Ku Klux Klan leader who reluctantly co-chaired a community summit, battling over the desegregation of schools in Durham during the racially-charged summer of 1971. The incredible events that unfolded would change Durham and the lives of Atwater and Ellis forever.
For more information, contact Heather Mountz at heather.mountz@duke.edu or call 919-684-9345.