November 11, 2021
Image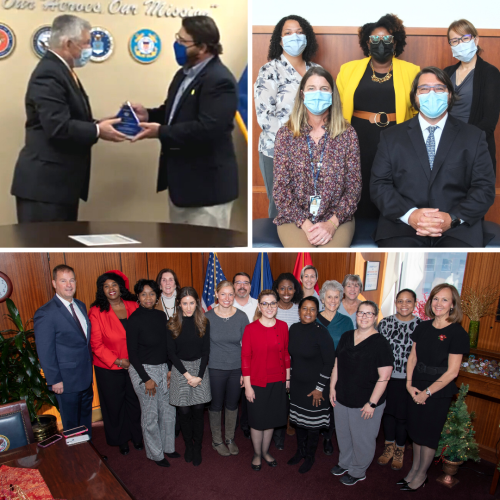 The Duke University School of Nursing's ongoing partnership with the Veterans Affair (VA) Health Care System prepares current and future nurse practitioners (NPs) to adequately care for and support the U.S. veteran population. The partnership encompasses the VA Health Care System in Durham as well as ones across the country. 
"There's tremendous value in what we do and the work we've done with the VA," said Michael E. Zychowicz, DNP, ANP, ONP, FAAN, FAANP, professor. "Our partnership with the VA is really powerful on so many levels." 
Zychowicz is the lead faculty for the Veterans Health Care Specialty, which is available for students preparing to become certified advanced practice registered nurses or who are NPs with an MSN degree or higher from a regionally accredited institution. The program grew out of the previous Duke School of Nursing/Durham VA Nursing Academic Partnership in Graduate Education (VANAP-GE).  
This five-year VA funded project led to enhanced veterans' health content within the graduate curriculum, increased opportunities for Duke NP students to perform clinical rotations at the VA, and the development of a one-year, primary care, post-graduate NP residency. The Veterans Health Care Specialty launched in Spring 2021 offering a Foundations in Veterans Health Care course that's open to all health professions students and partnering with VA sites across the U.S. for students to perform clinical rotations. 
This program is among only a few similar programs in the U.S. and can benefit anyone who is eligible to enroll, whether they work exclusively with veterans or not.   
More than half of the 19 million U.S. veterans seek care outside the VA and more frequently do so in order to access health care in their community or to access care faster. According to Zychowicz, there is a need for health care professionals outside of dedicated VA facilities to strengthen their tools, so that they can navigate and deliver the specialized care veterans require.  
"The veteran population has a higher incidence of obesity, arthritis, chronic low back pain, alcoholism, homelessness, suicide, traumatic brain injury and PTSD," he said. "All of these things contribute to the unique needs that the veteran population has, and so when a clinician doesn't even know how to broach the topic of what are your needs that are special as a veteran or doesn't even ask the question have you ever served in the military, the clinician will not only miss the potential for underlying health issues, like exposure to chemicals, burn pits, or noise, but also will miss the context around why somebody is having certain health conditions or their health conditions are not improving."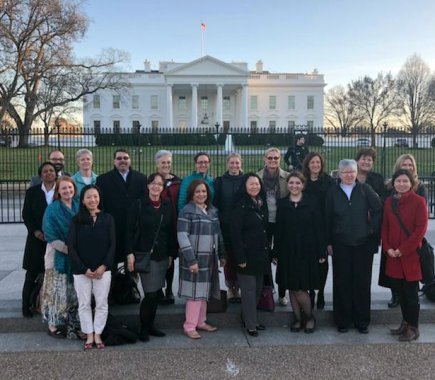 In addition to offering such opportunities as the Veterans Health Care Specialty, the School works actively with the VA to reach health practitioners outside of the perimeter of the university as well.  
On Friday, Nov. 5, the School co-hosted its annual health care symposium with NPs from the Durham VA. This day-long conference is open to all health care practitioners across the country and was offered in a hybrid format this year, with online registration maxing out at 1000 attendees. This year's keynote speaker was Matthew A. Miller, PhD, MPH, director, Suicide Prevention Program, Office of Mental Health and Suicide Prevention, U.S. Department of Veterans Affairs. 
On Friday, October 22, the School hosted the hybrid NP Residency Quality Improvement Presentations and Residency Completion event in the Christine Siegler Pearson Building. The event marked the conclusion of two post-graduate, year-long residency programs for mental health and primary care NPs. In addition, Zychowicz has collaborated with Jemma Ayvazian, DNP, ANP-BC, AOCNP, VA OAA director of nursing education, to help shape the VA NP residency program's curriculum nationally.  
Other faculty connected with the VA include Eleanor S. McConnell, PhD, MSN, RN, GCNS, BC, associate professor, Allison Lewinski, PhD, MPH, RN, assistant professor, and Cristina C. Hendrix, DNS, GNP-BC, FNP, FAAN, chair of the clinical health systems & analytics division and associate professor. For their employment at the VA, the three work on research and care delivery innovation projects. 
The 2021 U.S. News & World Report recognized the School as having the third Best Online Graduate Nursing Program for Veterans in the country. 
"We are fortunate to have an online program and to have the opportunity to partner, not only with our local VA, but with multiple VAs around the country, and also to have the opportunities to work with the VA central office," Zychowicz said. "It's been a pleasure to have an impact on the national scale as well as on the local scale right here in Durham."