School of Nursing Receives $3.9 Million HRSA Cooperative Agreement to Deliver Nurse-Led Model of Care to Rural North Carolina
Grant funding will establish the Mobile Prevention and Care Team (M-PACT), which will provide health promotion activities and care to rural and urban underserved NC populations.
Image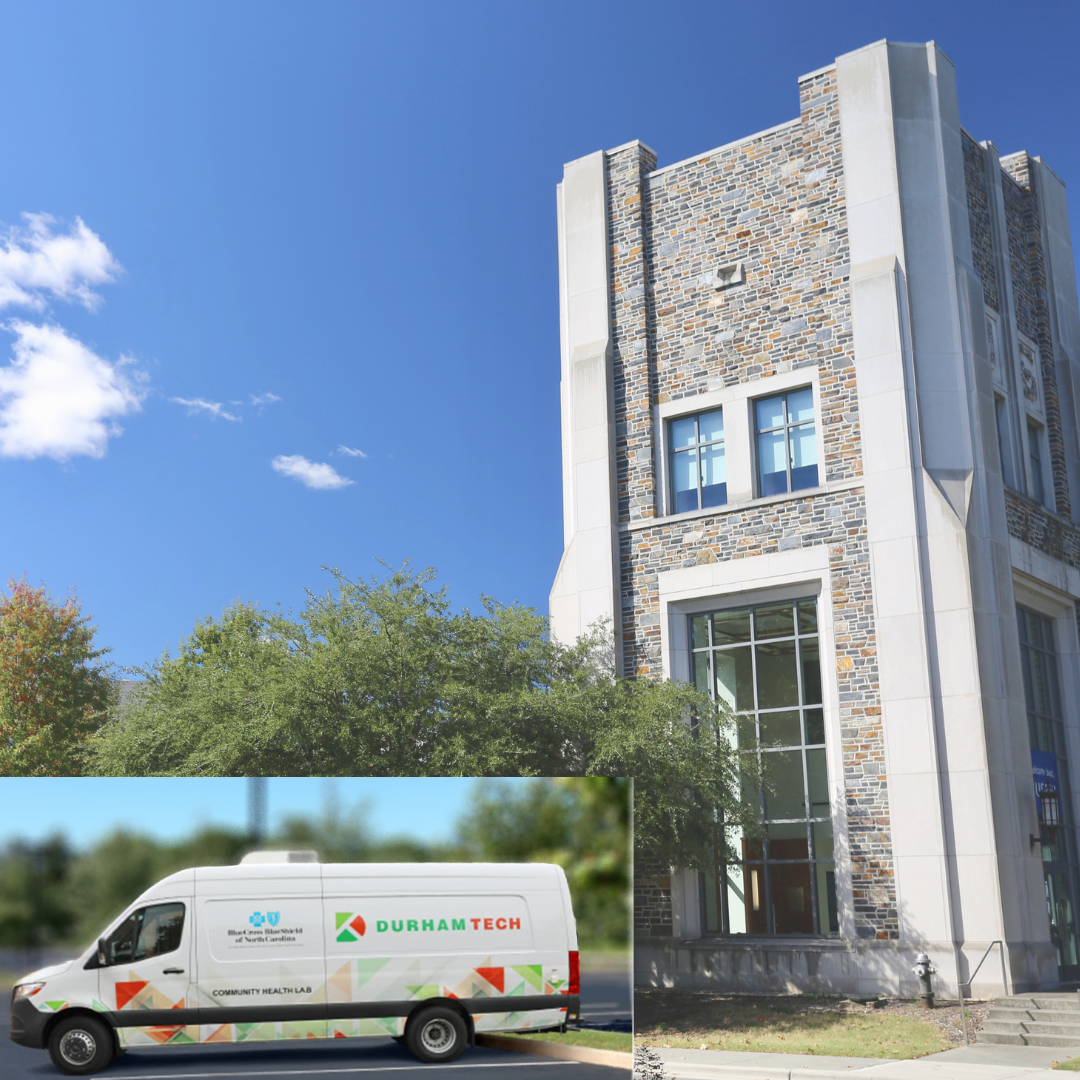 October 21, 2022
Beginning in May 2023, students at Duke University School of Nursing (DUSON) will have the opportunity to participate in weeklong immersion experiences in rural and underserved communities in North Carolina, thanks to a $3.9 million award from the Health Resources and Services Administration (HRSA).
Donna Biederman, DrPH, MN, RN, CPH, FAAN, associate professor, and her team at DUSON received a cooperative agreement award that will establish the Mobile Prevention and Care Team (M-PACT) Clinic and provide care and health promotion activities to urban underserved and rural populations in North Carolina including Granville, Vance, Harnett and Pamlico counties. Priority populations also include veterans; homeless and low-income people in Durham and Latino immigrants through the Mexican consulate in Raleigh. The four-year renewable cooperative agreement will also allow for an array of support efforts to educate and train instructors and students about social determinants of health (SDOH) – the external conditions in which people are born, live, work and age – and how they present and be effectively mitigated in these communities in particular.
"We really wanted to bring this kind of educational opportunity to our faculty, staff and students," Biederman said. She notes that the award offers three main instructional avenues: the M-PACT scholars program, didactic training using case studies to infuse SDOH into the ABSN curriculum and continuing professional development for faculty and staff that addresses health equity and health literacy via interactive theater.
Pervasive poverty and lack of transportation are two major SDOH that affect rural NC. "Folks in rural areas have fewer resources to maintain a healthy lifestyle than those in more urban areas, where you have more access to healthy foods, gyms, and sidewalks," said Heather Mountz, MPH, CPH, D-Community Health Improvement Partnership Program (D-CHIPP) coordinator, who is assisting Biederman in the launch of the program. Offering a free mobile clinic helps these isolated and underserved populations access health care and resources that can improve health outcomes.
DUSON will partner with Durham Technical Community College who will provide a mobile van unit for the excursion and immersion events. The clinical excursions will be to sites within 90 minutes of Durham with weeklong immersion programs farther away. Along with the van, pop-up tents will be used to draw people to the site, where they will be able to get physical assessments, screenings, referrals and educational materials.  The van has an exam table to allow for physical examinations and private consults.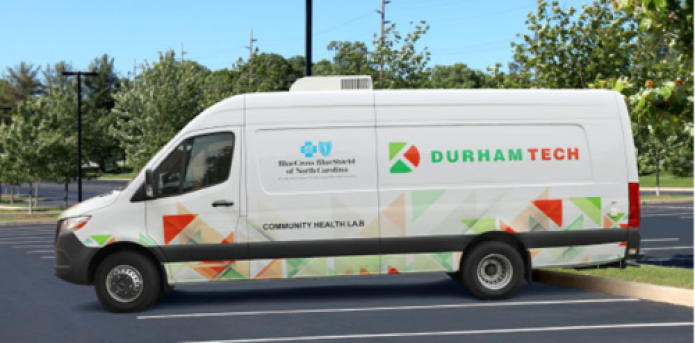 However, the mobile clinic is not dependent on the van. "The idea of a mobile clinic doesn't mean you have to have a clinic with wheels on it," Biederman said. "A mobile clinic could also mean going to a church or high school and providing services for four hours on a Tuesday afternoon after the PTA meeting." Another facet of the funding includes hiring a RN who will work at Granville-Vance Public Health. The RN will partner with a nurse practitioner to extend access to medical care via telemedicine technology.
The M-PACT Clinic scholars program will comprise of six cohorts of 10 students each over the life of the cooperative agreement. ABSN students can apply in January 2023 for scholarships, which cover two master-level clinical electives and include excursion and immersion clinical experiences. We will add MSN students in 2024. In addition to providing care and health promotion activities, the M-PACT Clinic will serve as a recruitment tool by showcasing the role of the RN in rural settings.
Immersions are important because students are able to witness first-hand what it is like to live in rural communities with limited resources. "It really highlights some challenges of living in these situations, but also the resilience and the opportunities that people have as well," Biederman said. "A lot of people have developed really strong relationships and partnerships and have a lot of great things going on. It allows students to see that resilience factor."
Partnering with existing trusted community groups will be a critical part of the success of the M-PACT Clinic. "Mobile clinics can offer options to populations such as immigrants, who may mistrust the health system or may be worried about their immigration status or incurring charges they cannot pay," said Lariza Garzon, director of Hispanic Federation's North Carolina and Mid-South operations and former director of Episcopal Farmworker Ministry.
Latinx immigrants in rural areas are often uninsured or underinsured and rely on community organizations to obtain information about preventive health, chronic diseases, family planning and diseases, said Garzon. Episcopal Farmworker Ministry partners with DUSON to bring services to migrant workers in Dunn, NC. M-PACT will offer a safer option to many who might not receive health care otherwise. "A mobile clinic is the ideal setting to get the community the services that they need while also meeting them in the places where they feel comfortable and supported," she said.
"having opportunities like the m-pact clinic will provide a path for those interested in rural health, health equity, social determinants of health and population health."
Lisa Harrison
Health Director
Granville Vance Public Health
In addition to the M-PACT clinic, the cooperative agreement will fund faculty and staff development using interactive theater in which scenarios are created that highlight social issues that are more common to rural communities and underserved populations. The participants interact with the actors in character to probe and discuss the ways in which SDOH can make a situation more complex.
Training nurses to better understand SDOH is intended to result in future nursing care that is more responsive and knowledgeable about underserved and marginalized populations, and DUSON's community partners realize the impact this can have. "It is critical for public health to continue to nurture a future public health nursing workforce," said Lisa Harrison, health director of Granville Vance Public Health, a DUSON partner. "Having opportunities like the M-PACT Clinic will provide a path for those interested in rural health, health equity, social determinants of health and population health to be excited about connections in these local communities."
Biederman said the award was the result of much collaboration and partnership within DUSON and beyond. Devon Noonan, PhD, MPH, FNP-BC, associate professor and Dorothy L. Powell Term Chair of Nursing was essential to the Granville-Vance portion of the proposal, and Irene Felsman, DNP, MPH, RN, BSN, assistant professor was key in Pamlico County and the migrant farm worker site. Other key faculty members include Iris Padilla, PhD, MSN, APRN, FNP-BC, FAANP; Jacquelyn McMillian-Bohler, PhD, MSN, BSN, CNM, CNE; and Brigit Carter, PhD, MSN, RN, CCRN, FAAN." Our D-CHIPP affiliated faculty and staff were instrumental – they are incredibly knowledgeable about SDOH and already had established relationships that made the brainstorming and conceptualization easier," Biederman said.