August 1, 2019
Image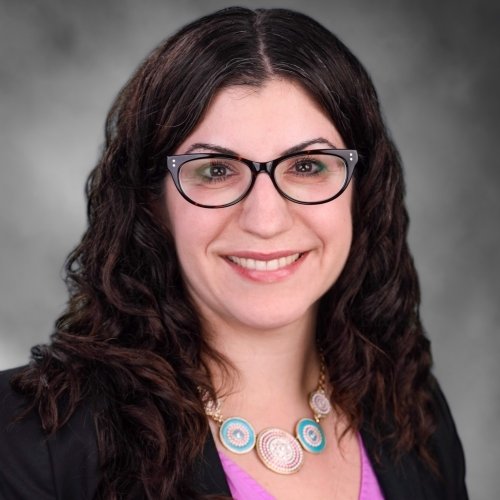 Around 100 million adults in the United States have high blood pressure and the first line of treatment for many is lifestyle changes, including making changes to the quality of the food eaten. Dietary change can be a challenging feat and many use diet tracking smartphone apps to obtain the support desired to help stick to the goal of dieting. Around 49 million dieters use top diet tracking apps, but many of the apps lack features that lead to the sustained behavior change needed to make a diet successful in the long-run.
Dori Steinberg, PhD, MS, RD, associate professor; was recently awarded $3,724,775 from the National Heart, Lung and Blood Institute of the National Institutes of Health for a five-year period. Her grant "Using digital health to improve diet quality among adults at risk for cardiovascular disease," aims to make the digital apps more effective by adding an evidence-based healthy eating program proven to lower blood pressure.
"The digital health program we are testing within a randomized controlled research study aims to use elements of artificial intelligence and coaching to make data entered into these apps more relevant and actionable," says Steinberg. "Using that data, we will start with providing support and accountability via daily automated, computer-generated text messages. For those who need a little extra help, we will bump up the support from a registered dietitian using text and video coaching tools."
Her award builds on the research she conducted as a K-award grantee, as part of the Building Interdisciplinary Research Careers in Women's Health program at Duke, where she built a proof-of-concept version of the program that she will test in this five-year project period. She aims to make the program more sophisticated and provide participants with high blood pressure the support they need to adopt a healthier eating pattern.
"The beauty of developing digital behavioral programs is they have great potential to be scaled up and reach many people," Steinberg adds. "Should this program demonstrate beneficial changes in eating pattern and blood pressure, I will next aim to test ways to implement this program into primary care and other clinical workflows and consider how we can partner with app makers to offer this evidence-based program to their millions of users."
Steinberg hopes that participants in the study will adopt a healthier eating pattern, essentially improving many downstream outcomes including lower blood pressure and improved cardiometabolic outcomes such as weight, blood glucose and blood lipids. She adds that there is potential that after adopting a healthier eating pattern, participants can also improve behavior and psychosocial outcomes such as increases in physical activity and improved mood.
Research is conducted from the Duke Global Digital Health Science Center, directed by Steinberg. Gary Bennett, PhD, professor of psychology and neuroscience; is a co-investigator on this project. Other project members include Lara Svetkey, MD, professor at Duke University School of Medicine; Crystal Tyson, MD, assistant professor at Duke University School of Medicine; Qing Yang, PhD, assistant professor at Duke University School of Nursing; and Melissa Kay, post-doctoral fellow at Duke Global Health Institute.