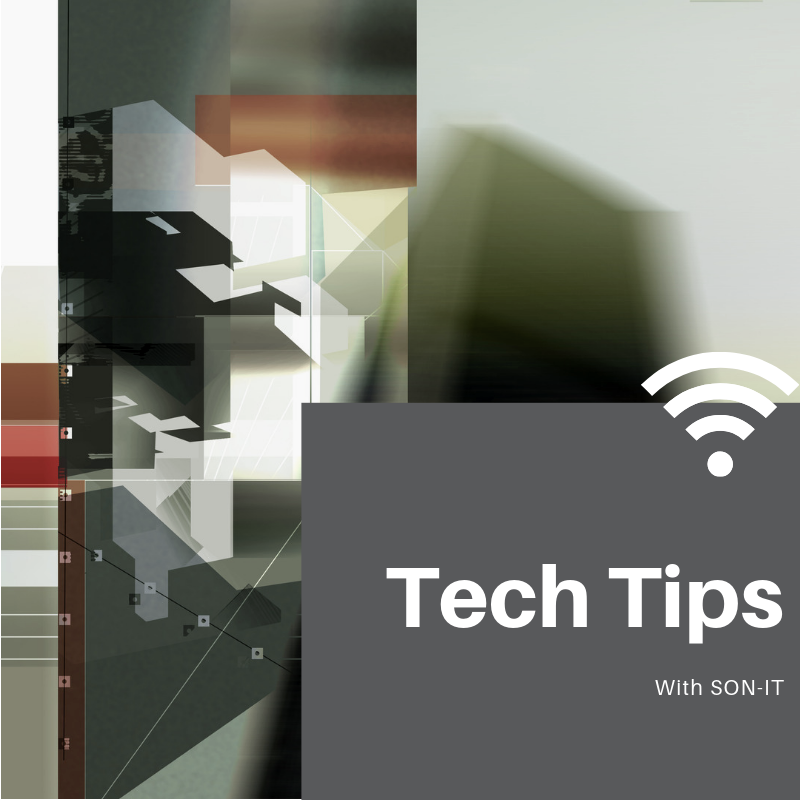 Summer is a great time to clean up your computer devices.  It's not only about organizing your files.  A good cleanup will make your computer faster.  Here are some tips for keeping your system working at top performance:       
But first, here's our Tech Tip of the Week …
Want to make your Excel data pop?  Try this:
·Click anywhere inside your data
·Press Ctrl+T
·Presto!  You immediately have these useful features:
Column header allowing easy sorting and searching
Alternating color rows
AutoFilter
It just looks better
Don't like it?  Press Ctrl+Z to revert to your previous spreadsheet.
For optimal performance, you need to keep at least 17% of your hard drive space free.  This can be difficult with regular system use.  Your computer will create large temporary files that are only used once, unused logs in random places and other unneeded data that, if left unchecked, can use multiple gigabytes of hard disk space.  This can hinder system performance.  Here are some steps to get your storage under control.
Step 1 - Recycle
When's the last time you emptied your computer's Recycle Bin?  It's easy to forget this step.  I just emptied my Recycle Bin and recovered over 26GB of storage space.  Follow these steps to get started:
·Open the Recycle Bin
·Check out the file names to make sure you don't want to keep any of them.
If you find any you want to save –

Double click on the filename and select the Restore option
·Select Empty Recycle Bin from the menu bar
Select Yes when asked if you are sure
These are instructions for a Windows-based machine.  Follow similar steps for the Trash Can on your Mac device.
Step 2 – When's the last time you played that game?
Aren't using that killer app you installed last year?  Here's how to remove it:
·Press the Start Menu
·Select the Settings Icon (it looks like a gear)
·Select the Apps option
Look through the list of programs
DO NOT SELECT anything with which you are unfamiliar
SELECT a program that you recognize and that you no longer use
Select Uninstall
You will have several options to confirm that you want to remove it
·Do this for any programs that you no longer need.
If you feel uncomfortable doing this, feel free to call the IT Service Desk for confirmation that the program you want to uninstall is not required.
Step 3 – Get rid of the Temporary Files
Temporary files accumulate on your computer through normal use, creating clutter that can reduce system performance.  Here's how to remove some of these files:
·Open File Explorer
·Navigate to C:\Windows\Temp
·Press Ctrl+A to select all files
·Press Delete
You will be notified of any files that are currently in use or needed by another system.  Select Skip for these and they will not be deleted.
This can clear up several GB of storage space.
Step 4 – Use Box for Storage
Look through your folders.  Do you see anything that you could move to a Box folder?  Not sure?  Here are some candidates you may consider for moving to Box:
·Large files that do not contain sensitive data
·Media files
·Documents
Specific projects, particularly ones containing files you frequently share with co-workers
Duke's Box provides unlimited storage that is accessible from most devices. 
Oh, wait.  There's an app for this?
Windows has an automated solution that includes some of the steps above.  If you aren't comfortable taking the steps above, try this instead:
·Select the Disk Cleanup utility
Find it in the Windows Administrative Tools menu or by typing "disk cleanup" in the Windows Search from the Start menu
·Select Windows (C:) from the Drives list
·Press Okay
·The Disk Cleanup program will give you a list of files that can safely be deleted.  Make your choices, then select the Clean up system files option.
That was pretty easy.  Maybe that should have been Step 1.
Extra Credit
Want to learn more about how to optimize your computer and mobile devices?  Duke University's training platform, Lynda.com, offers a wide variety of training videos that can help you learn more about your computer.  Login with your NetID and password, then search onWindows 10, or Mac OS to find lots of helpful video sessions you can use.
Have any questions about this or other tech used at DUSON?
As always, if you have any technical questions or problems, please contact your IT Service Desk at 919-684-9200, or email to citdl@mc.duke.edu.