PhD Student
Image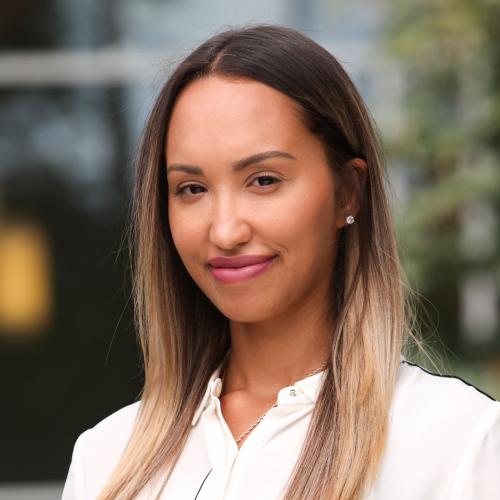 My mother, who has been an ICU nurse for over 12 years, has inspired me to pursue my career in nursing. My mother has shown me that being a great nurse requires compassion, leadership, ingenuity and advocacy. My dream to become an advanced practice nurse of color is much in part due to the fact that I will be able to help often underserved minority communities receive the care that increases their likelihood of compliance with medical treatment, increases their health literacy and curbs the health care disparities found in minority populations through nursing informatics.
Throughout my career as a nurse, I have been able to work in the surgical intensive care unit, operating room and as a nurse informaticist. It's clear to me that more advance practice prepared nurses are desperately needed to provide comprehensive care in this increasingly complex system.
I chose to pursue my PhD degree at Duke because I knew it was a place where I would learn to provide leadership in improving the health care delivery system and translate evidence accumulated through research into practice and policy. My Duke experience—in conjunction with the devoted professors, excellent student credentials for advancement and exceptional support for learning—make Duke the best place for me to start and continue my journey of becoming an inquisitive, diverse and successful nurse scientist.
My scientific area of inquiry is within nursing informatics, specifically in mobile health technologies and precision medicine. After two years of gaining valuable nursing knowledge in the liver transplant ICU unit at UCLA hospital, I pursued a career in nursing informatics at NYU hospital. I was surprised at the magnitude of big data accumulated through our electronic health record systems, yet how relatively little was being done to transform patient care. I am constantly looking for common issues experienced within our patient population and theorizing how we can solve issues plaguing minority communities through health technology. While obtaining my PhD degree, I will focus on utilizing data science research to design advanced interfaces and query systems that facilitate access to information systems to reflect the information and literacy needs and behaviors of individuals.
The DUSON PhD program is training me to become an inquisitive nurse scientist with a uniquely comprehensive view of problem decomposition. I have learned to never stop asking "why?" with my patients at the forefront of my concerns.