DNP Student
Image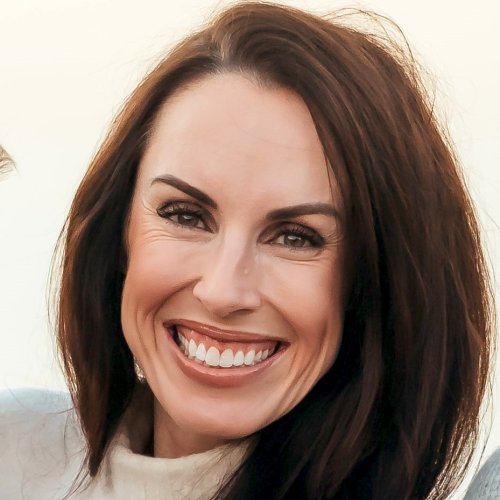 In junior high and high school, health class was always my favorite class. I found the function of human bodies to be incredible. From the age of 12, I eagerly anticipated the arrival of my monthly "Seventeen" and "YM" magazine subscriptions to read the articles that pertained to women's health. Despite this, my initial college major was criminal justice while I played volleyball at a small college in Oklahoma. When I returned home to my hometown of Tempe, Arizona, for winter break my freshman year, I decided that, while my current major would enable me to help and serve others, nursing would allow me to serve and further delve into the science I had loved so much. Shortly afterwards, I returned to Arizona where I later graduated from Arizona State University with my BSN. I received my MSN from Duke University in 2021. 
Education has always been highly emphasized and valued in my family. After I graduated from Arizona State, my grandfather asked me when I was going back to school to pursue an advanced degree. At the age of 22, I didn't know what I wanted to do and believed that I needed some time to "see the world" professionally before I committed to an advanced degree. I promised that I would pursue an advanced degree once I found what I wanted to do.  
Eight or so years later, I found myself in the office of a reproductive endocrinologist as an infertility patient. I noticed that the presence of the advanced practice nurse was sparse, or even absent as was the case in this setting, and I believed that it did not have to be nor should be that way. I had found what I wanted to do, and a promise is a promise! I began to research the role of the advanced practice registered nurse in infertility and appropriate degree programs to gage if my goal was even feasible. Not only was it, but Duke popped up every single time in my search. After having the opportunity to speak to Duke faculty, I knew I had found my home and a place where my goals and objectives would not only be facilitated but supported, encouraged and celebrated.  
While I continue my education at Duke, I'm practicing as a women's health nurse practitioner at a reproductive endocrinology infertility practice. I am interested in the genetic aspect of infertility and would like to delve further into this area that is constantly improving and evolving. Duke School of Nursing alumni have the educational background and the privilege to help and shape future providers through preceptorship and education, and I would be thrilled to provide that for other students.