ABSN Student
Image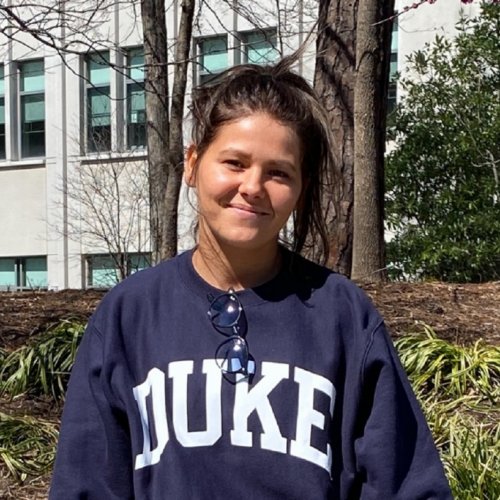 I was born in Romania and moved to the United States in 1998, when my family won the Visa Lottery. My father jokingly applied for the visa with no intentions of being chosen, so winning was a shock to my entire family.
Growing up, my parents made it very clear that education paves the road to success, so I dedicated the majority of my time learning and growing academically. I graduated Magna Cum Laude from North Carolina State University in 2017 with a Bachelor's Degree in Human Biology and a minor in Nutrition. I knew early on in my collegiate studies that I wanted to pursue a career in medicine but was not sure in what capacity.
My interest in nursing began in undergrad when I started working as a medical scribe in the Emergency Department. Although I was not working directly with nurses, I was able to see them perform under pressure in an ever-evolving atmosphere. The resiliency and dedication the ER nurses displayed was profound and solidified my career choice of becoming a nurse. Furthermore, I was able to scribe in Family Medicine and Pediatrics where I witnessed nurses exhibit professionalism, compassion, and trusting relationships with patients.
DUSON has a great reputation with high standards, which made me confident that it would best prepare me for being a nurse. Duke's commitment to a supportive, diverse, and inclusive community further echoed my decision to attend.
Leaving Romania was one of the toughest decisions my parents had to make, and I am forever grateful for their sacrifice and pursuit of the American dream. I have now been living in Durham for about 21 years, so I like to think of myself as a true Durhamite.
Upon graduation, I see myself working in an ICU setting for a few years before enrolling in a Nurse Practitioner program. Ever since I've experienced working in the ER, I fell in love with the fast-paced environment of acute care and knew it would be the field I will ultimately work in.