DNP Student
Image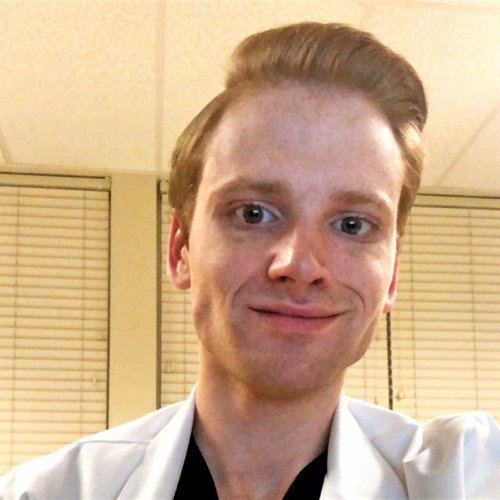 Originally from Severna Park, MD, I moved to West Virginia at the beginning of my freshman year of high school and graduated from Preston High School. If you asked me what my ideal career would be when I started high school, I would have told you that I would be an attorney. That's right. I fully intended on going to law school. During my junior year of high school, I had fulfilled all of the requisite courses to graduate in addition to taking general education college courses at night. I had open class slots in my schedule that had to be filled, so my counselor filled these open slots with vocational classes in medical terminology and human body structures and functions (a watered-down anatomy/physiology course). During my attendance in these courses, I found myself intrigued with medicine! I began volunteering at the local hospital and would later work as a nursing assistant and ED technician during my late junior year into my senior year and as a laboratory technician on weekends throughout college. I found my true passion was not for the law but medicine. I could not learn enough about the human body, physiology, pathophysiology, pharmacology, etc.
Upon my high school graduation, I was accepted for direct admission to Davis and Elkins College's Associate in Science in Nursing Program, where I graduated with high honors in 2013. I started my first job as a registered nurse in the emergency department for Johns Hopkins Medicine. During my first year in the ED, I began a RN-BSN program through Chamberlain University College of Nursing, where I graduated magna cum laude in 2015.
When I started my nursing career, I fully intended to work for a couple of years and then go to nurse anesthesia school. After working in the emergency department for a few years, I would routinely administer conscious sedation and found the task of being with one patient for an extended period of time to be a bit monotonous. I instead found a passion for the diagnostic process. I would triage the patient as they entered the ED, and, in my mind, I would be developing a list of differential diagnoses. As the patient diagnostic tests and laboratory studies would come back, I would narrow my list of differentials. Once the provider saw the patient, I would see if the diagnosis I had in mind was accurate. This led me to a career as a nurse practitioner.
When I chose to pursue the nurse practitioner path, I was warned by many physicians that I worked with to choose a reputable program as there are numerous NP programs with varying educational quality. I applied to multiple programs, including Duke University. I soon received acceptance letters from all of the schools that I had applied to, and logically I chose the #1 MSN-FNP Program and later the #1 DNP Program in the nation! In fall 2015, I began the Master of Science in Nursing-Family Nurse Practitioner Program and graduated in 2018 with an MSN-FNP with a HIV specialty certificate. Upon completing my MSN, I immediately enrolled in DUSON's DNP Program. I am currently completing my scholarly project and anticipate to graduate in Spring 2021. I am ecstatic that Duke chose me, and I chose Duke!
Currently, I reside in Morgantown, WV, where I work full time as a hospitalist and part time in primary care and emergency medicine. Moving forward, my goals are to complete my DNP degree, publish my manuscript in a peer-reviewed journal and establish a primary care practice. I hope to contribute to the future of nursing and further reduce barriers to high-quality, nurse practitioner-delivered health care. I also have an interest in academia and would like to teach at the university level someday.